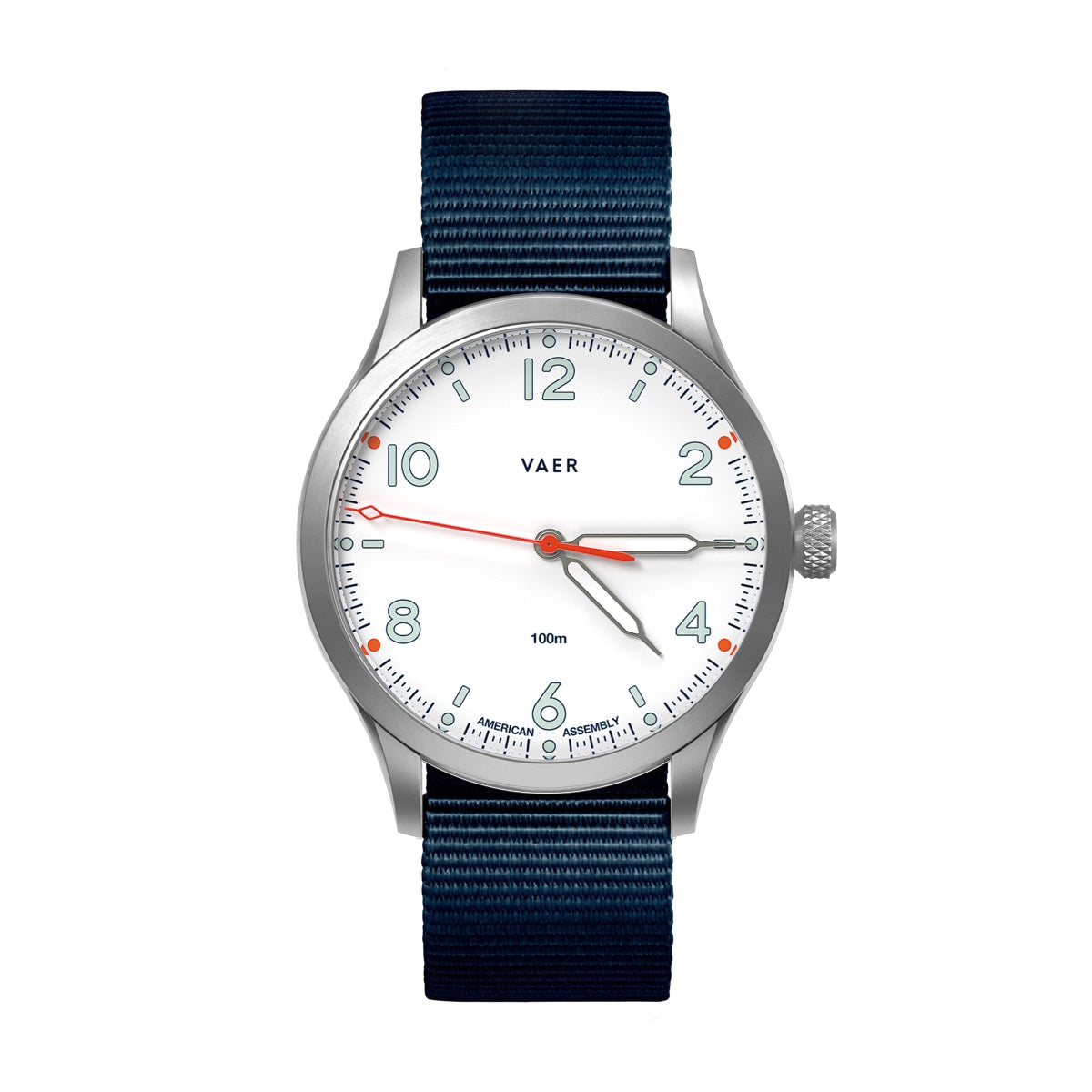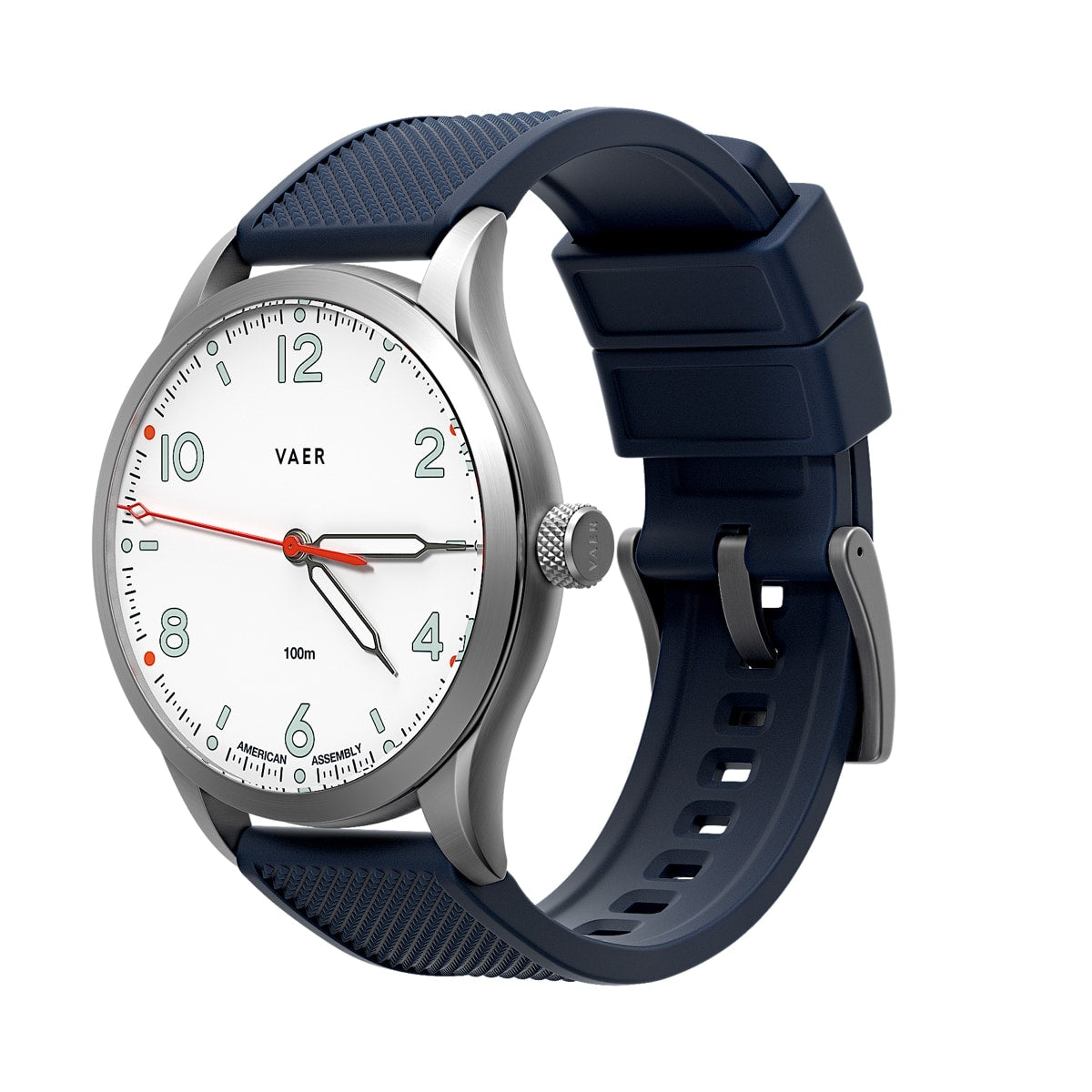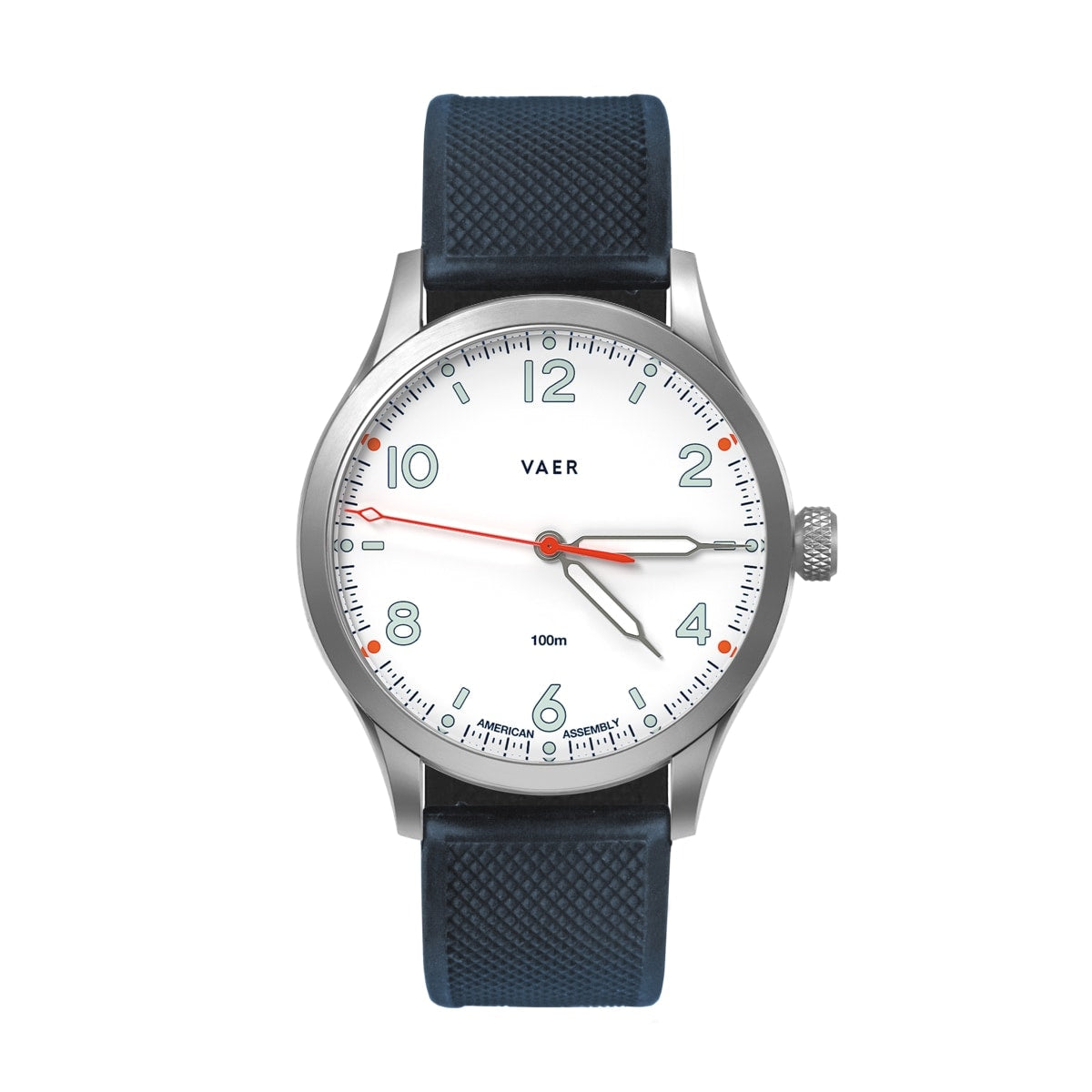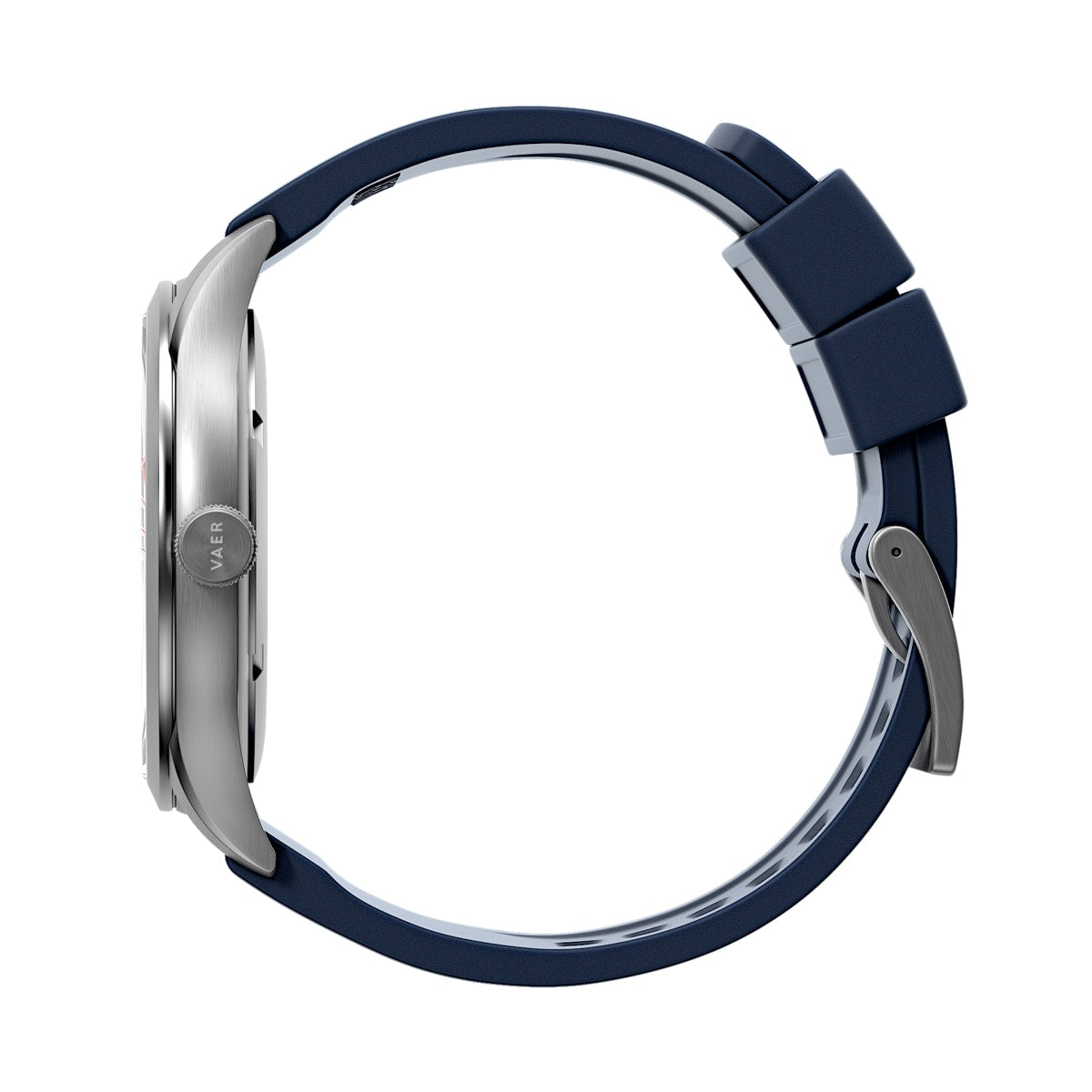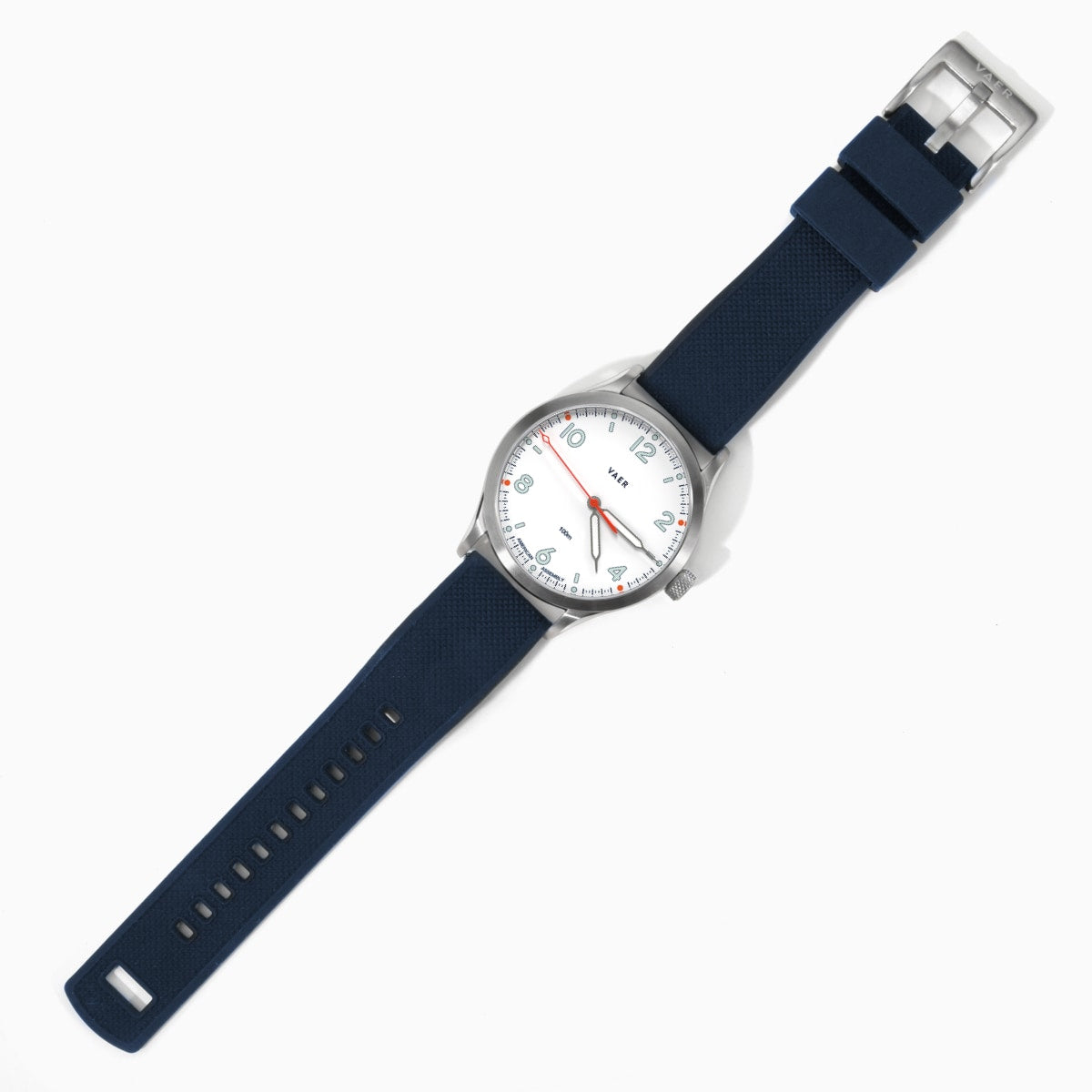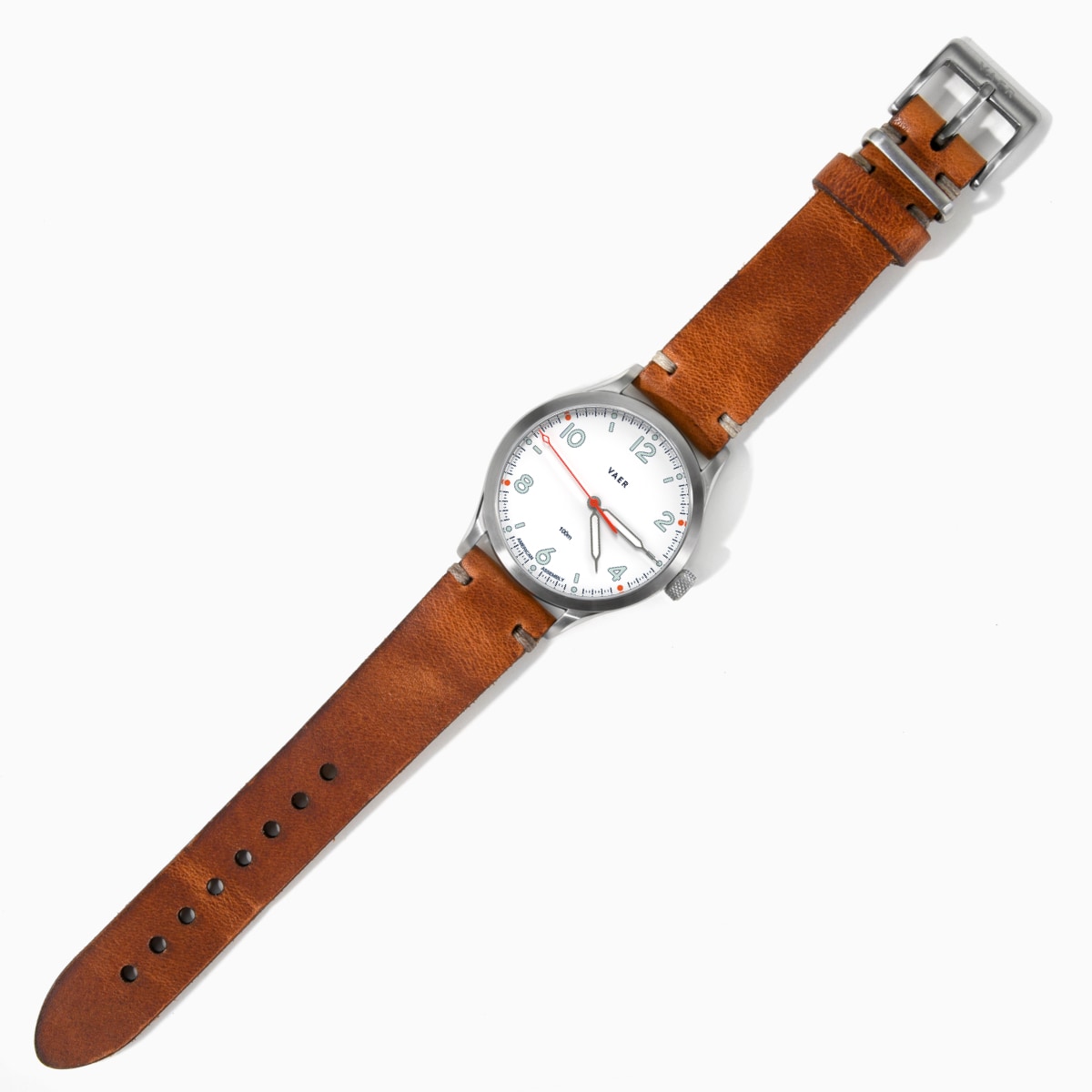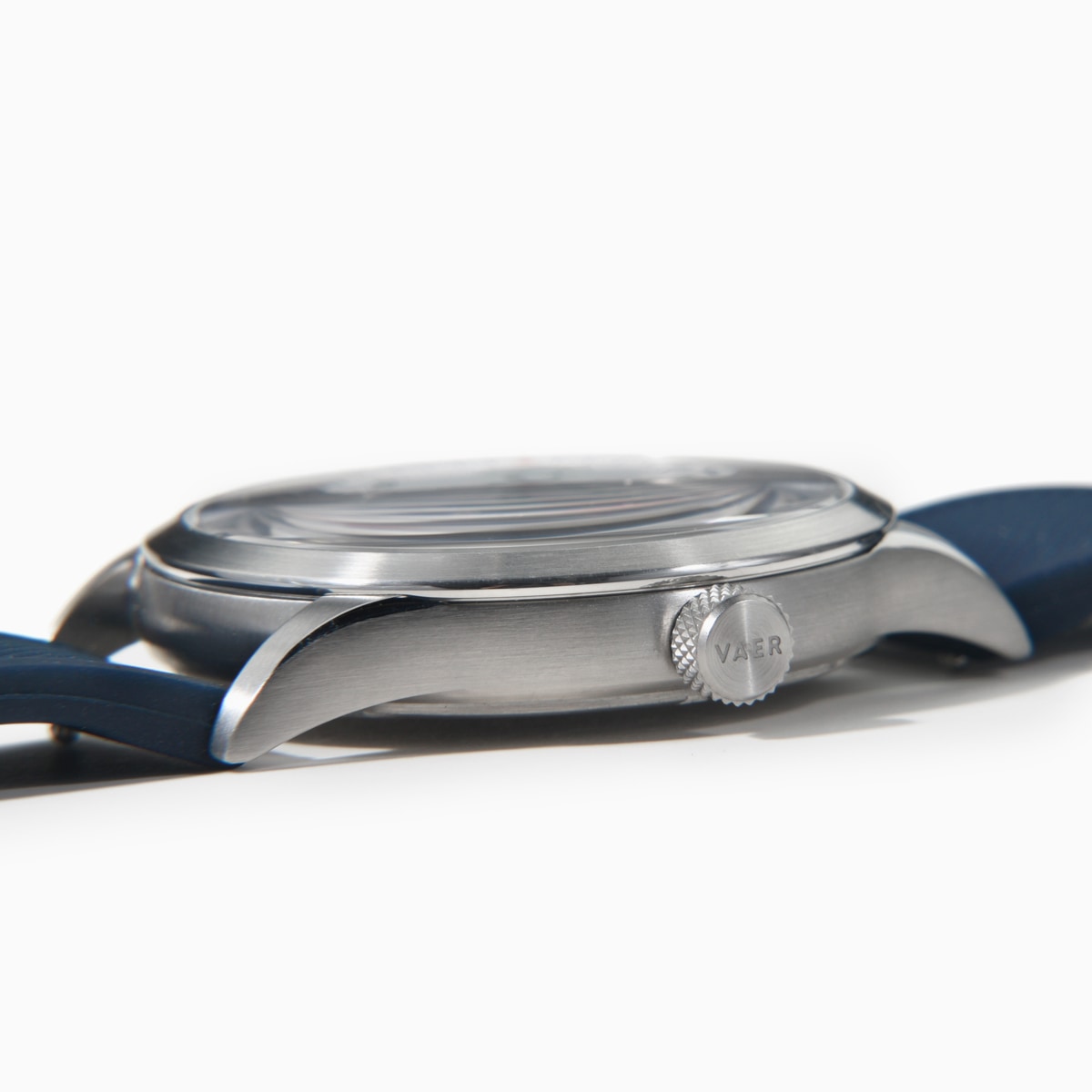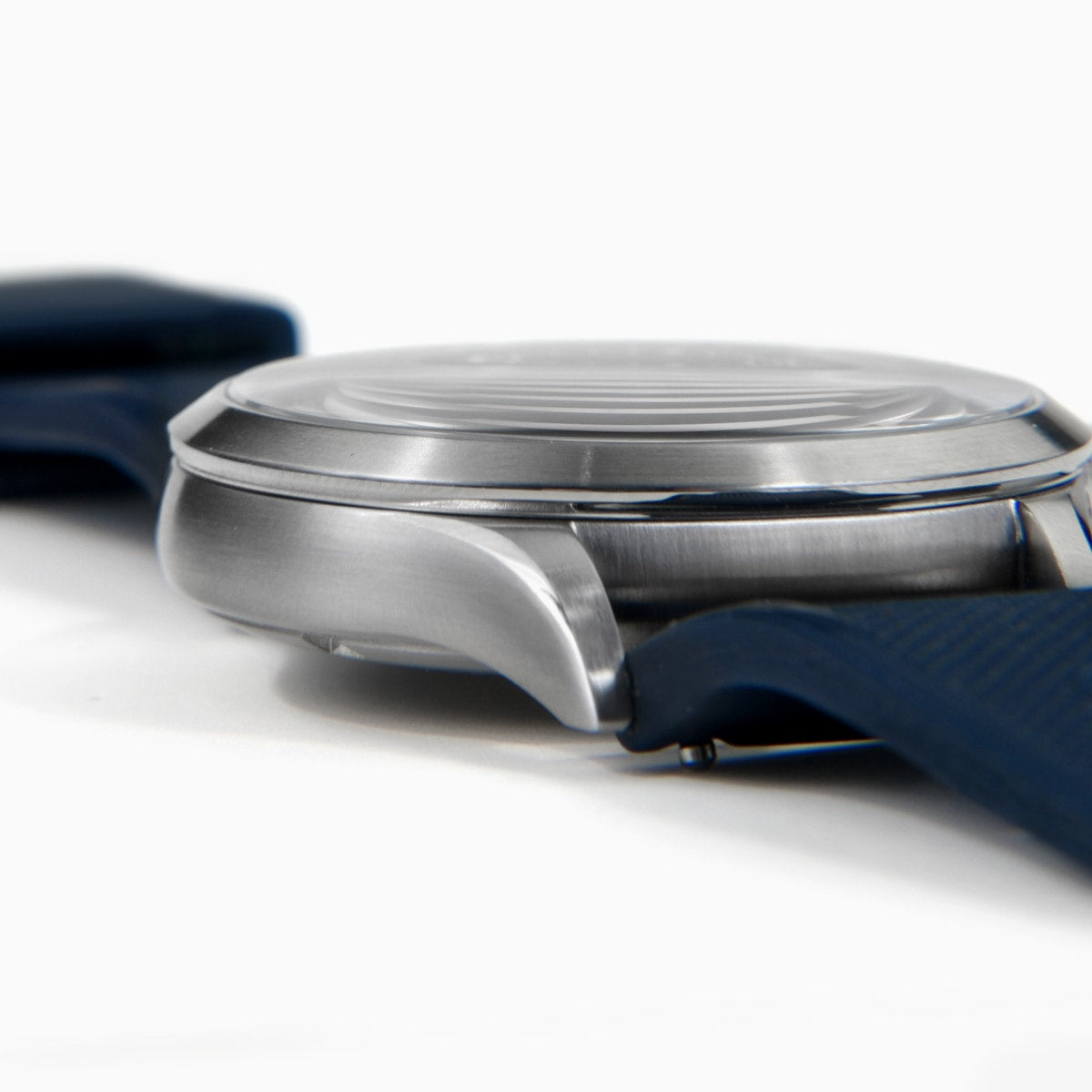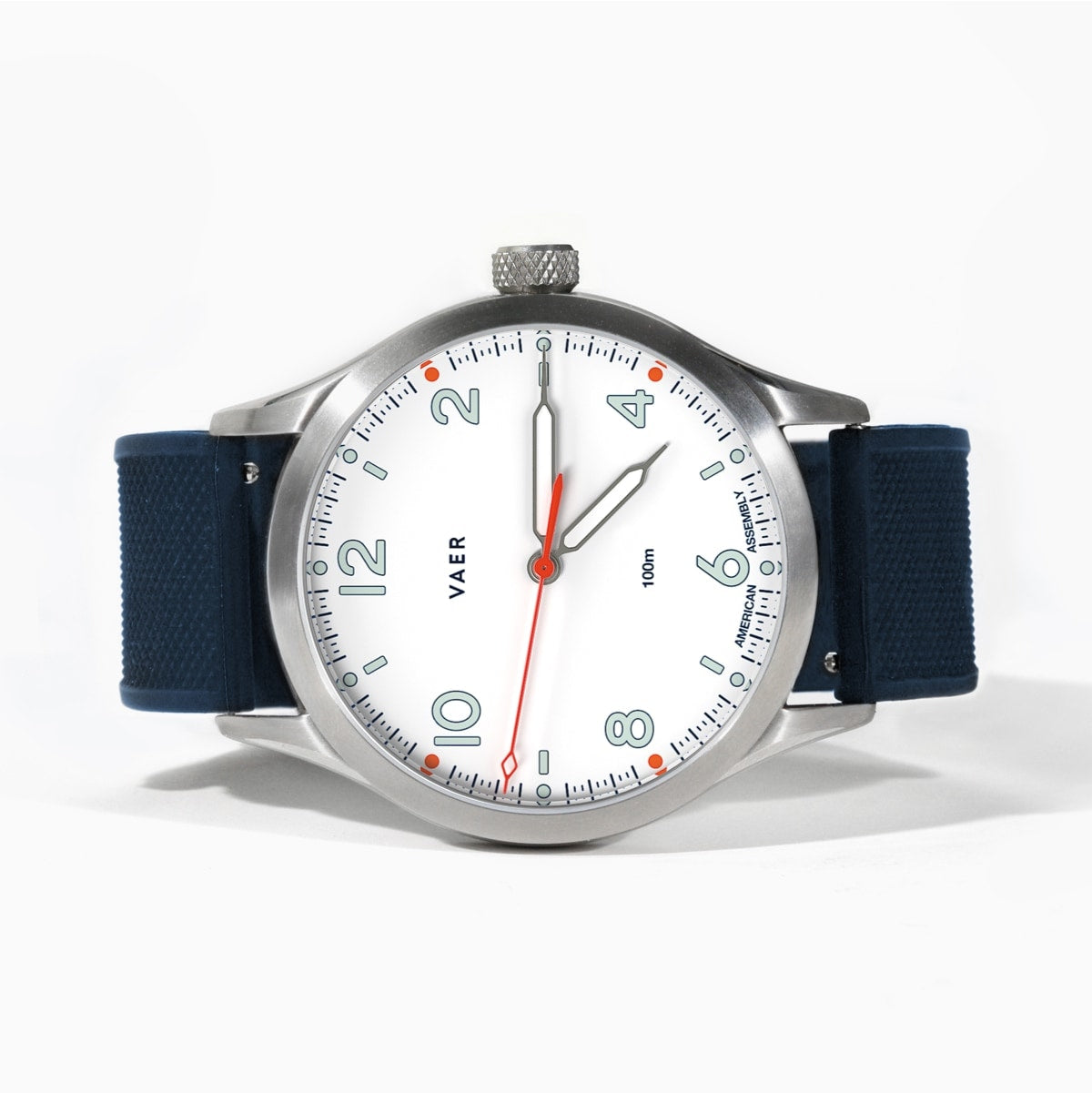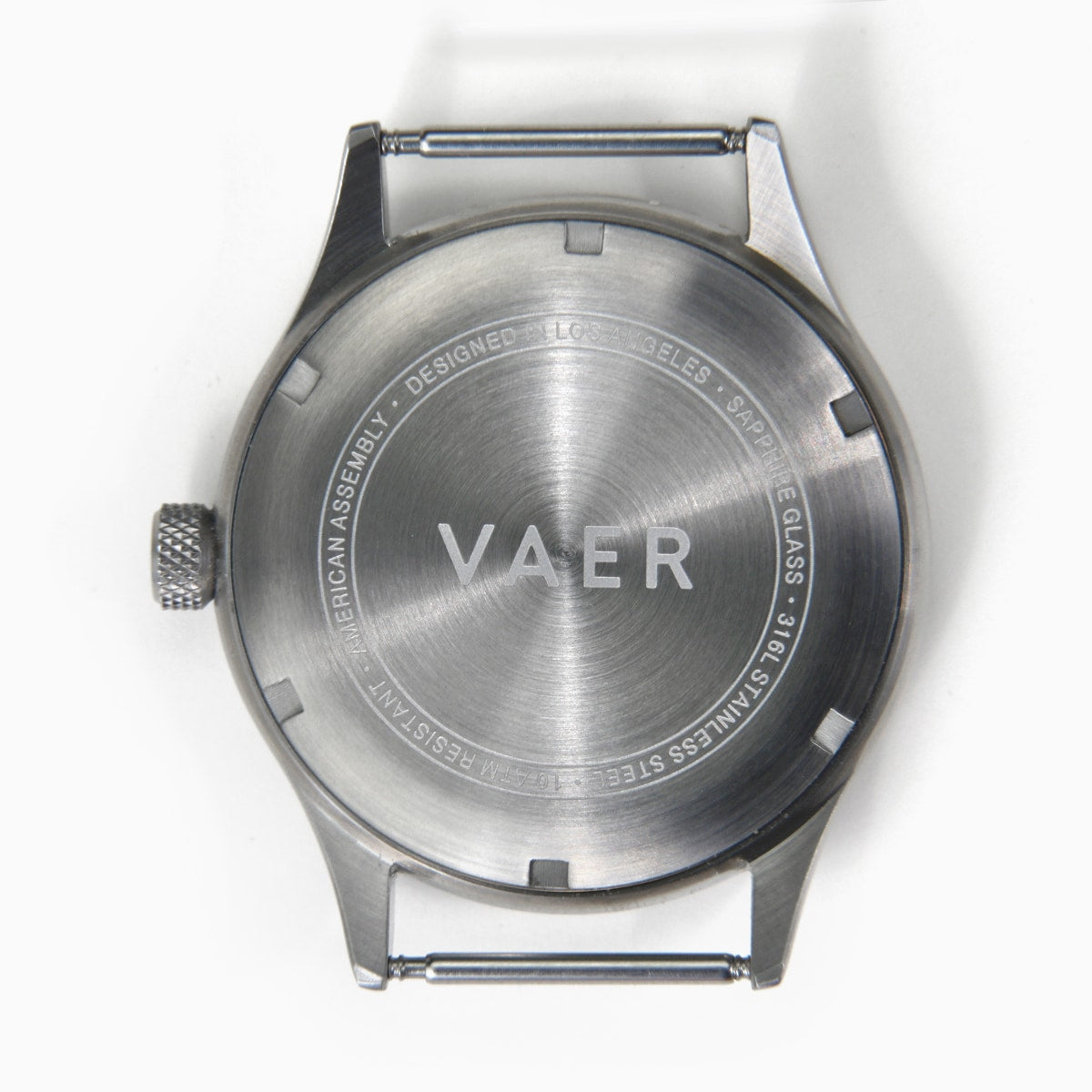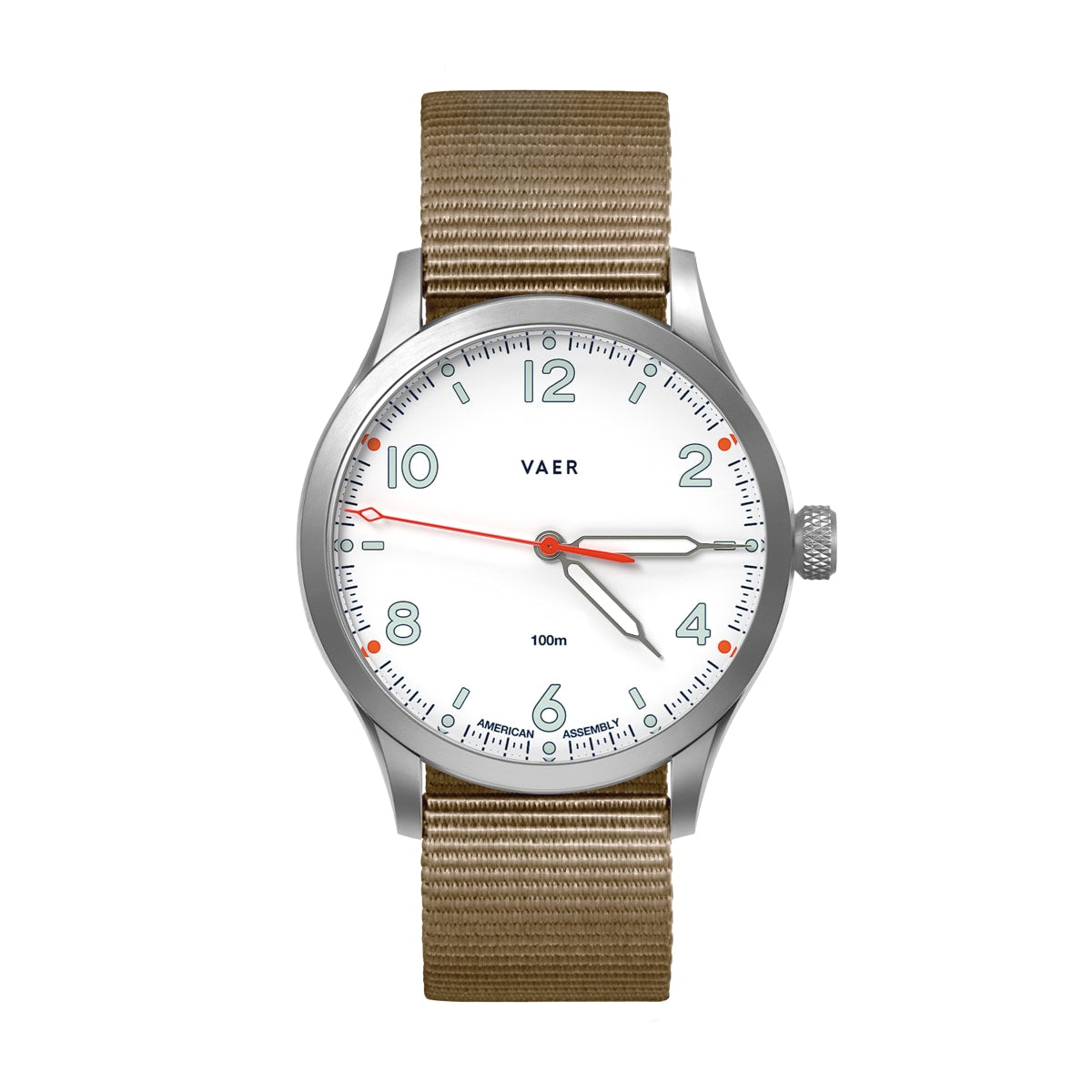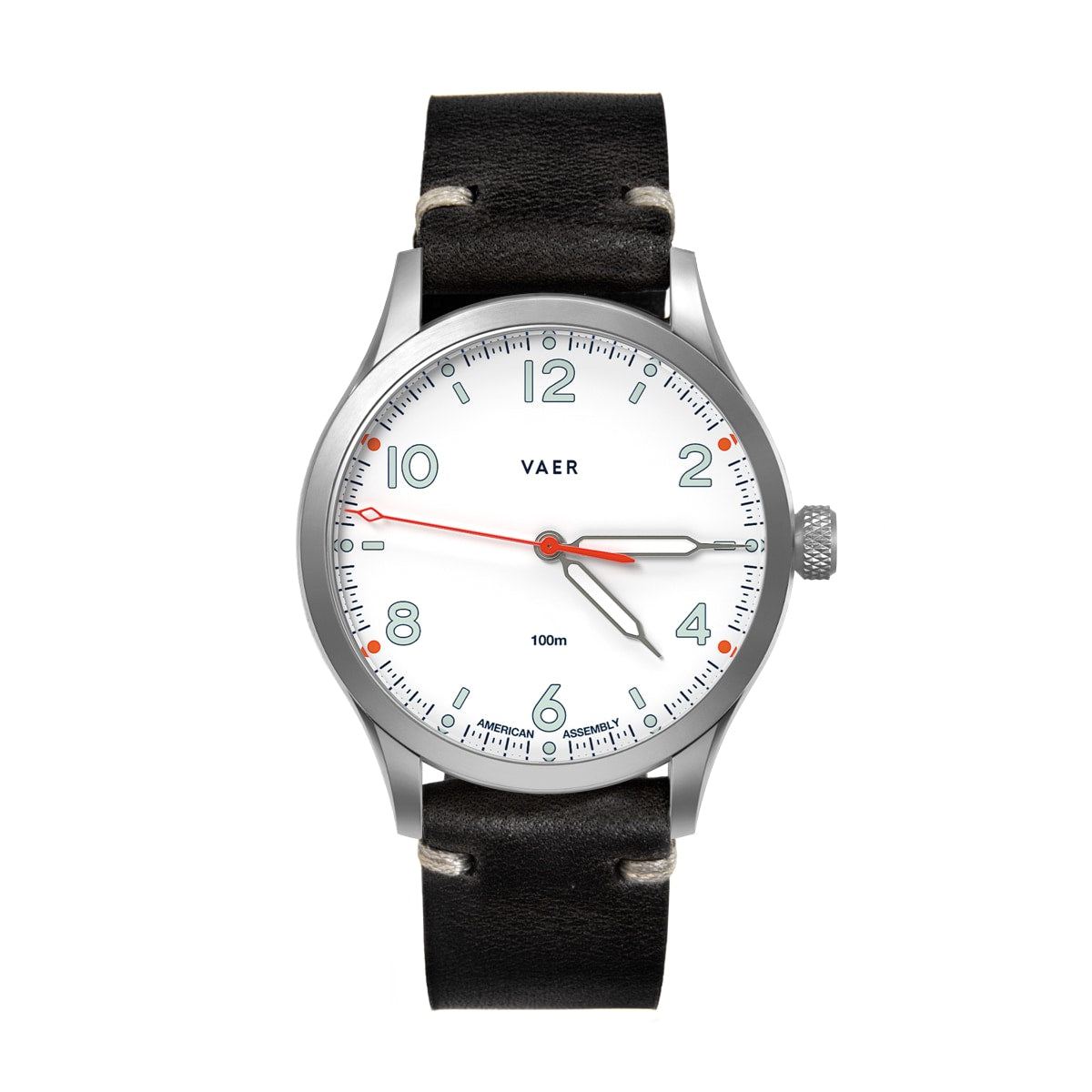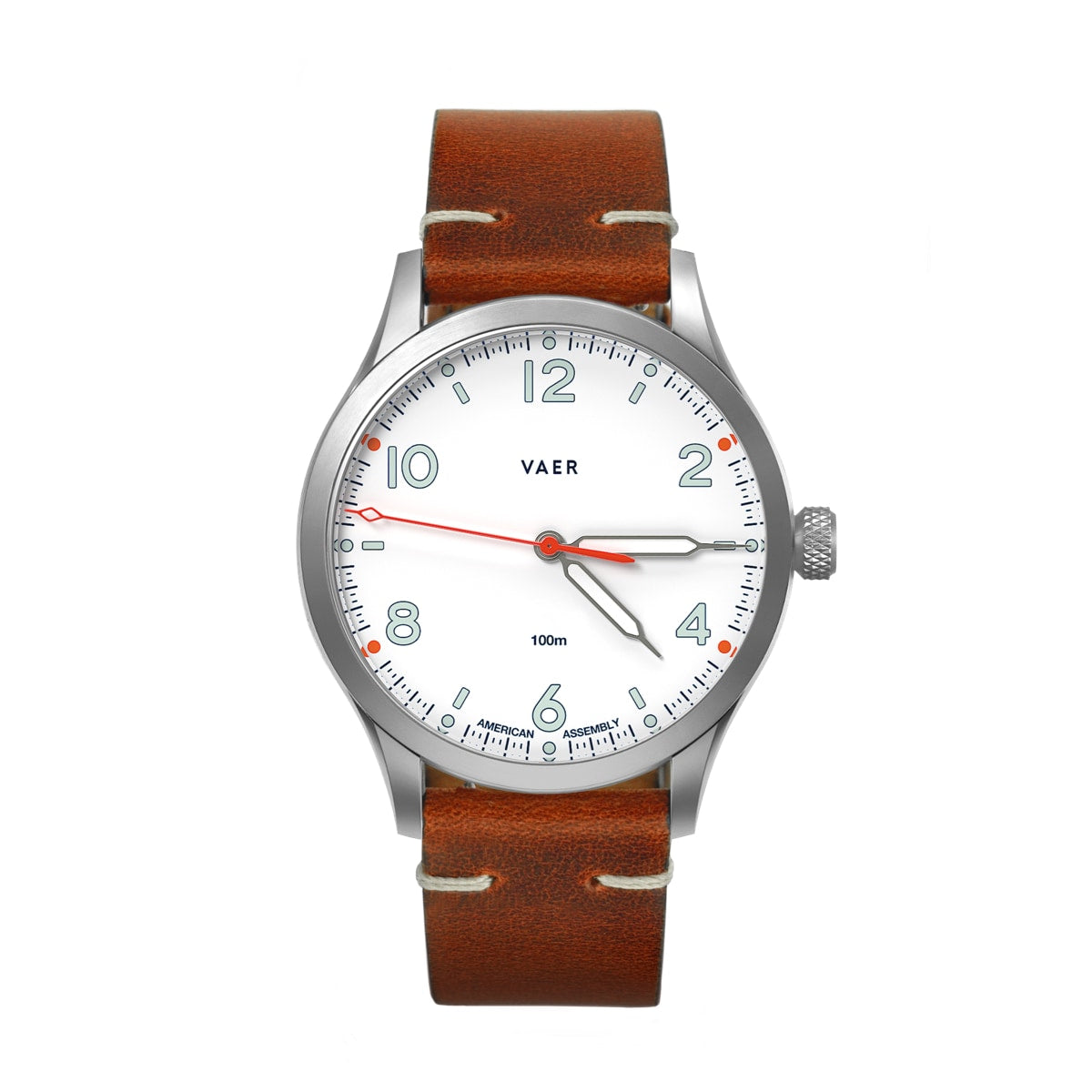 C5 Design White - 40mm USA Quartz
With optional to 2-day shipping available.
Guaranteed 100% ocean-ready.
Our 20mm straps are interchangeable
The Vaer C5 is our best-selling watch model, combining best-in-class durability with timeless design and functionality. Representing the purest vision of our brand mission, the C5 is the ultimate utilitarian wristwatch - offering extreme timekeeping accuracy, impressive scratch and water resistance, easy interchangeability, and the distinctive characteristic of full United States assembly.

The C5 model is perfectly suited for underwater activity. The case back and crown use a threaded screw-down design that maintains an airtight seal, making the watch functionally waterproof. Importantly, unlike most ocean-rated watches, our USA Custom Built quartz is also incredibly slim and comfortable on the wrist, boasting a 40mm diameter and a sub-10mm thickness, which is rare on watches with a locking crown function.

To further enhance the value and "ocean-to-office" functionality of the watch, every C5 comes standard with two interchangeable bands. Our Vaer band options include a range of both ocean-ready bands designed for water-based activities and our premium Horween leather straps which are tanned in Chicago and handmade in the USA from heavy native steer hides.

In addition to Made in USA leather straps, every Vaer C5 is hand-assembled and tested in America. US-based sourcing for the C5 line increases our cost of goods nearly 30%. We're committed to American Assembly for the C5 model, not only because it improves product quality, but because it adds a strong sense of place and personality to our brand.

Assembled in USA

Durable 316L Stainless Steel Case

Ocean Ready 10 ATM - 100m or 328ft

Locking Screw-Down Crown w/ Vaer Engraving

Domed Sapphire Crystal w/ Internal AR

Case Diameter - 40mm

Lug Height - 48mm

Lug Width - 20mm

Crown - 3mmx6mm

Case Thickness - 9.4mm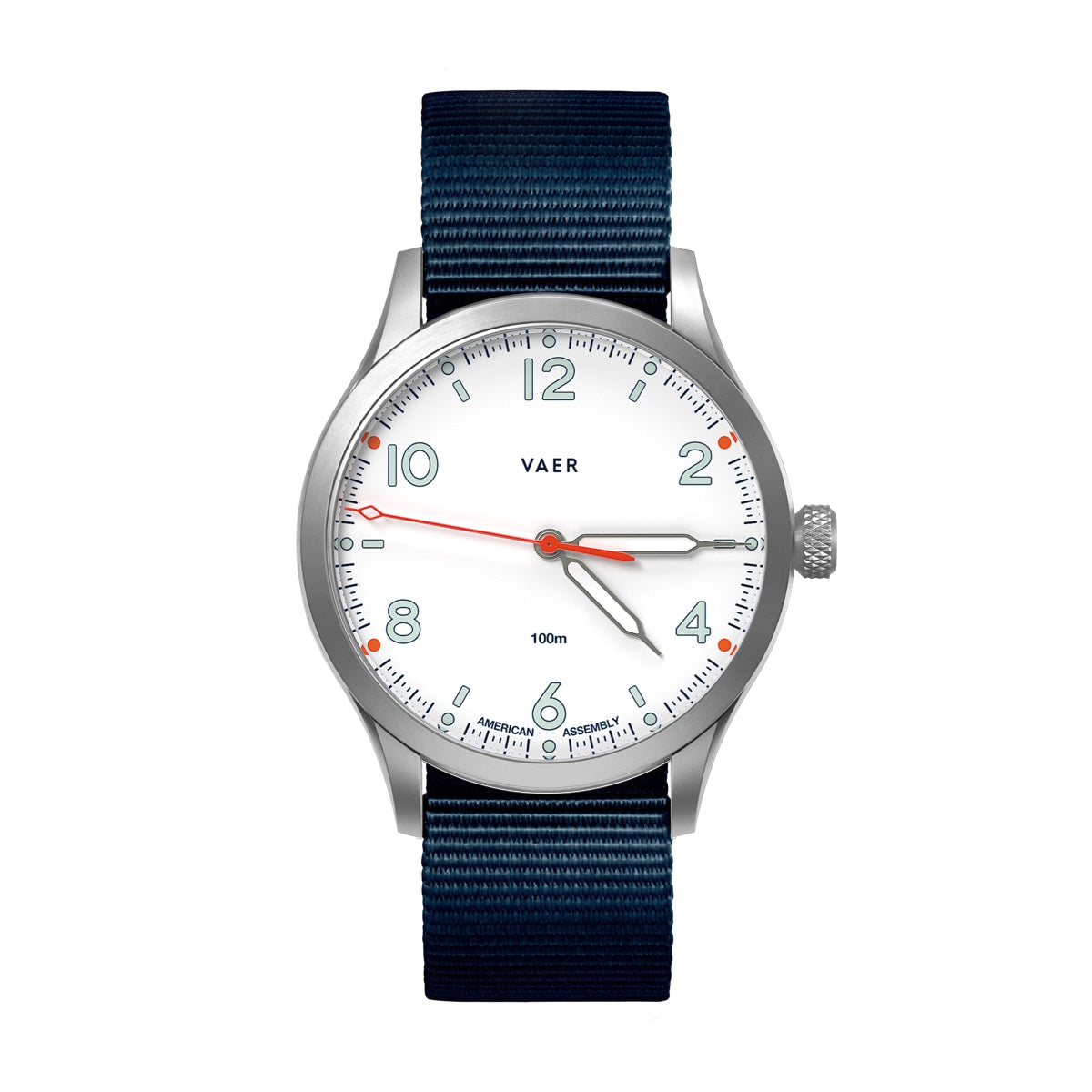 Feet of Water Resistance
This watch is perfect for swimming and surfing, and it's protected by our waterproof warranty.
5,000+
Five Star Reviews
Our success has been built on delivering exceptional value to our owners.
The Perfect Everyday Watch
Watches for Every Budget
Compare with similar watches
Many of our watches look similar, though have very different prices. This is due to movement type (the watch's power source), and assembly origin. Below you can find a chart comparing how different models stack up.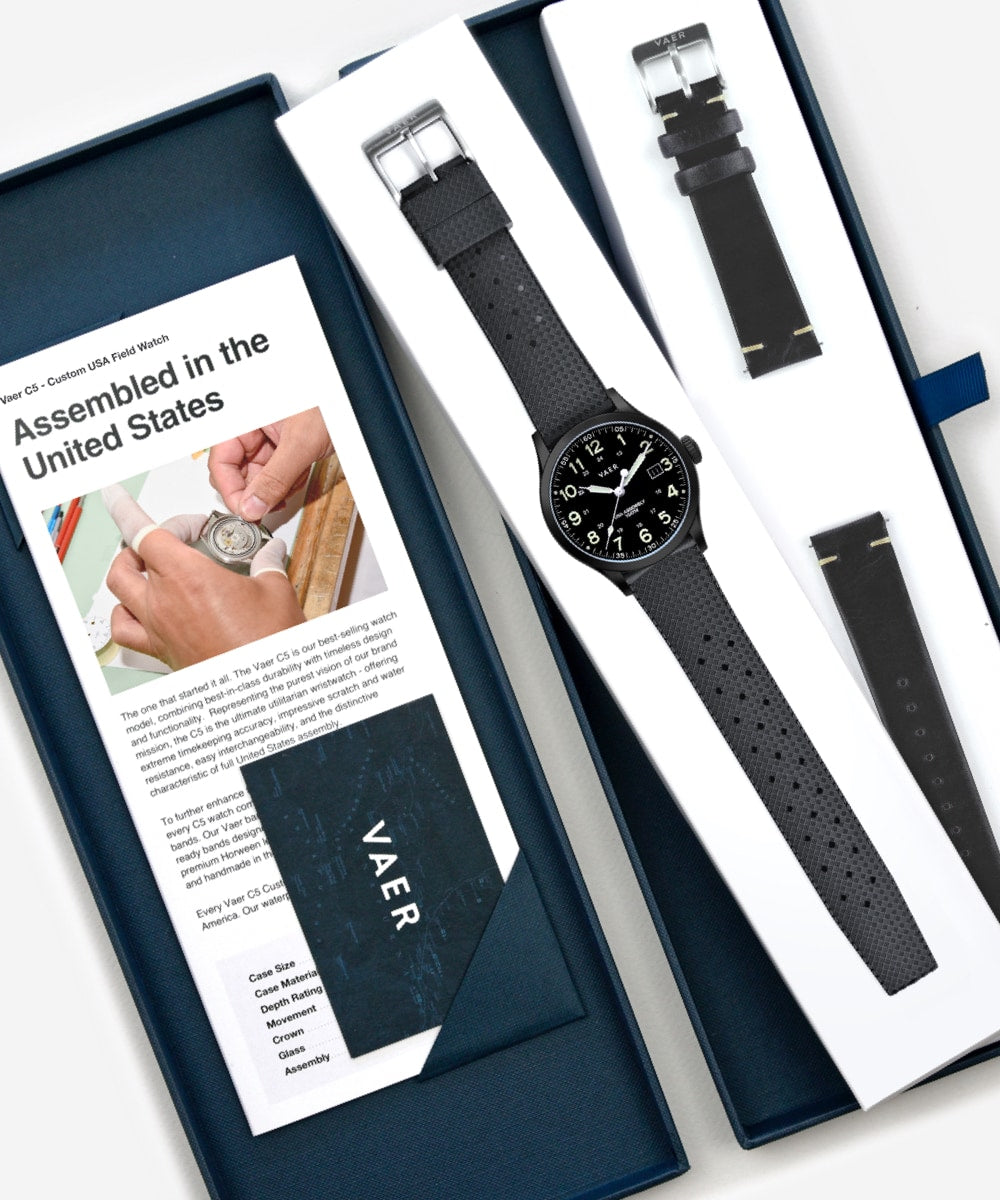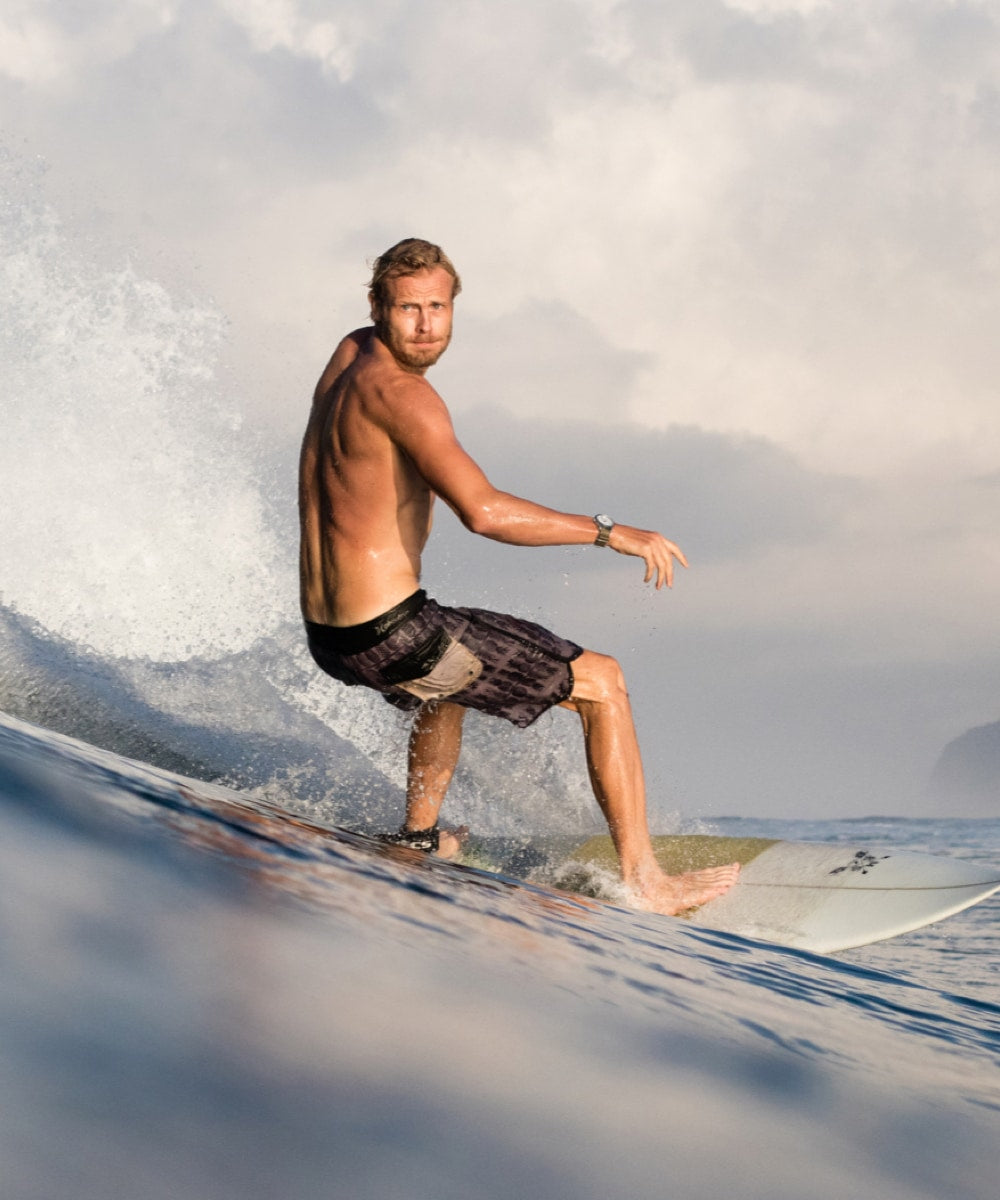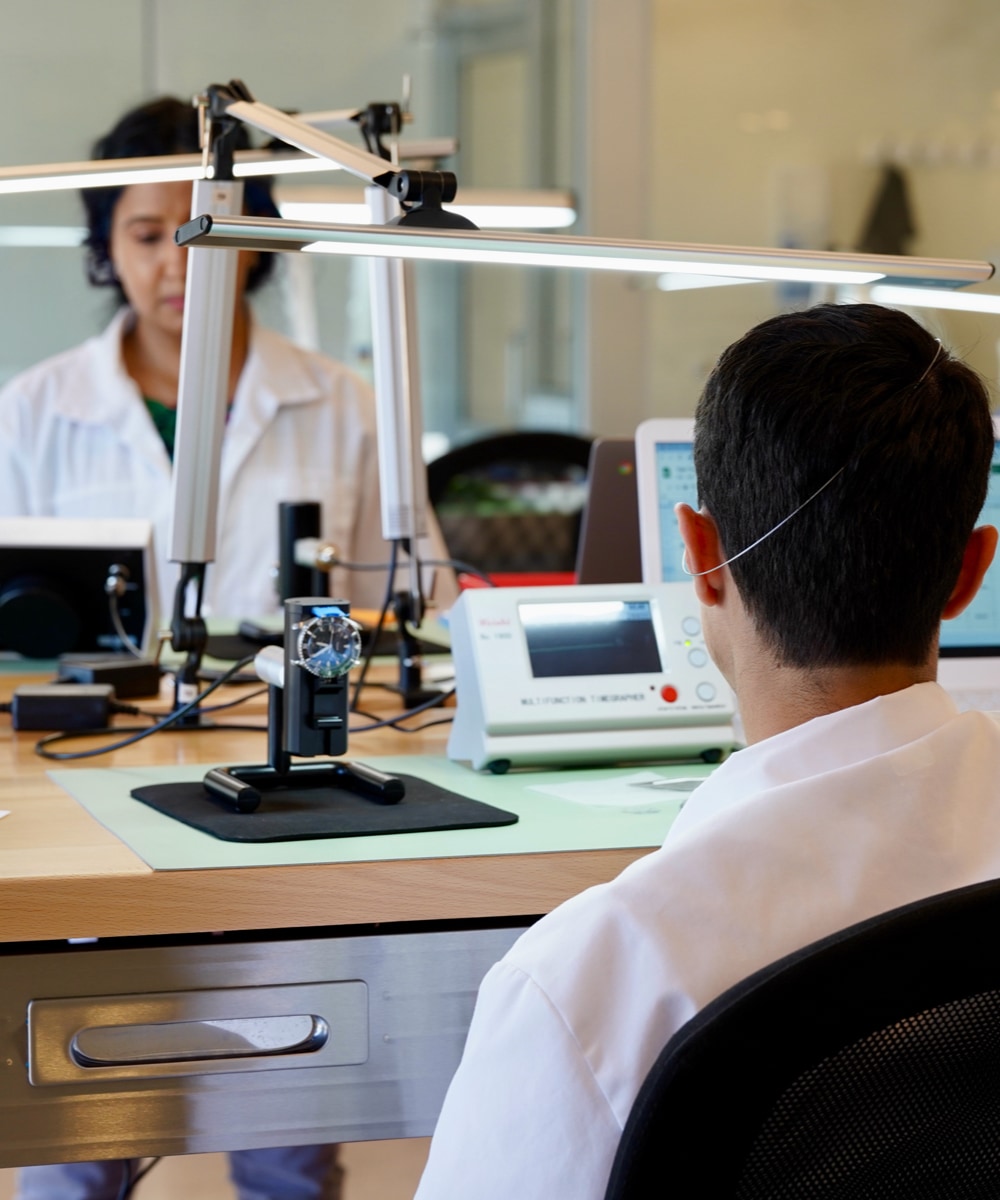 Confidence to Disconnect
Our mission at Vaer is to make products that will last and become more important and personally significant over time. While luxury and technology have a place in modern life, the products we love the most are durable everyday items that promote values of simplicity and independence.
Freedom in Customization
Every watch we've ever sold has come standard with two interchangeable 20mm Vaer straps. This cross-compatibility across our entire product line, gives owners increased functionality and value, with the option to easily change up their strap.