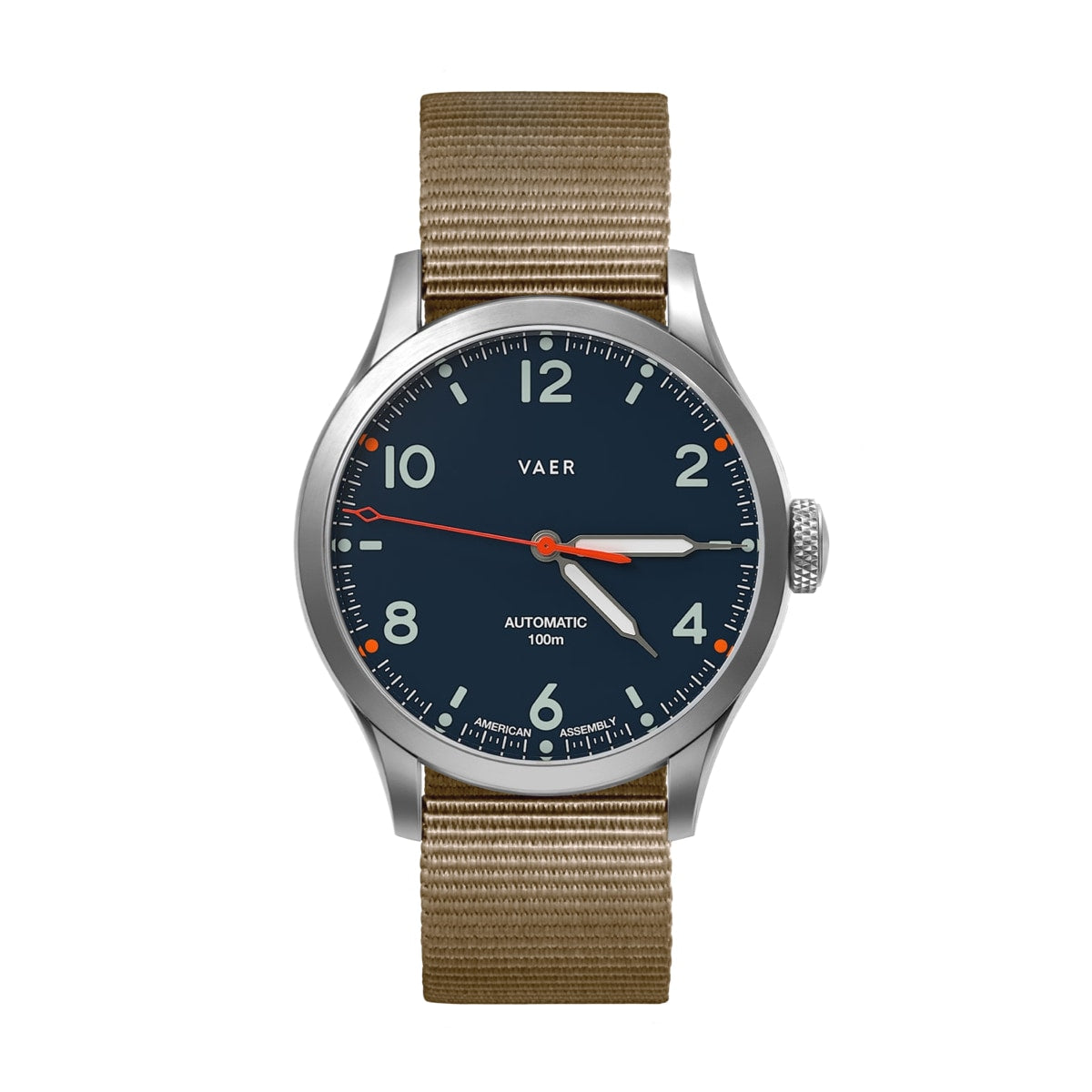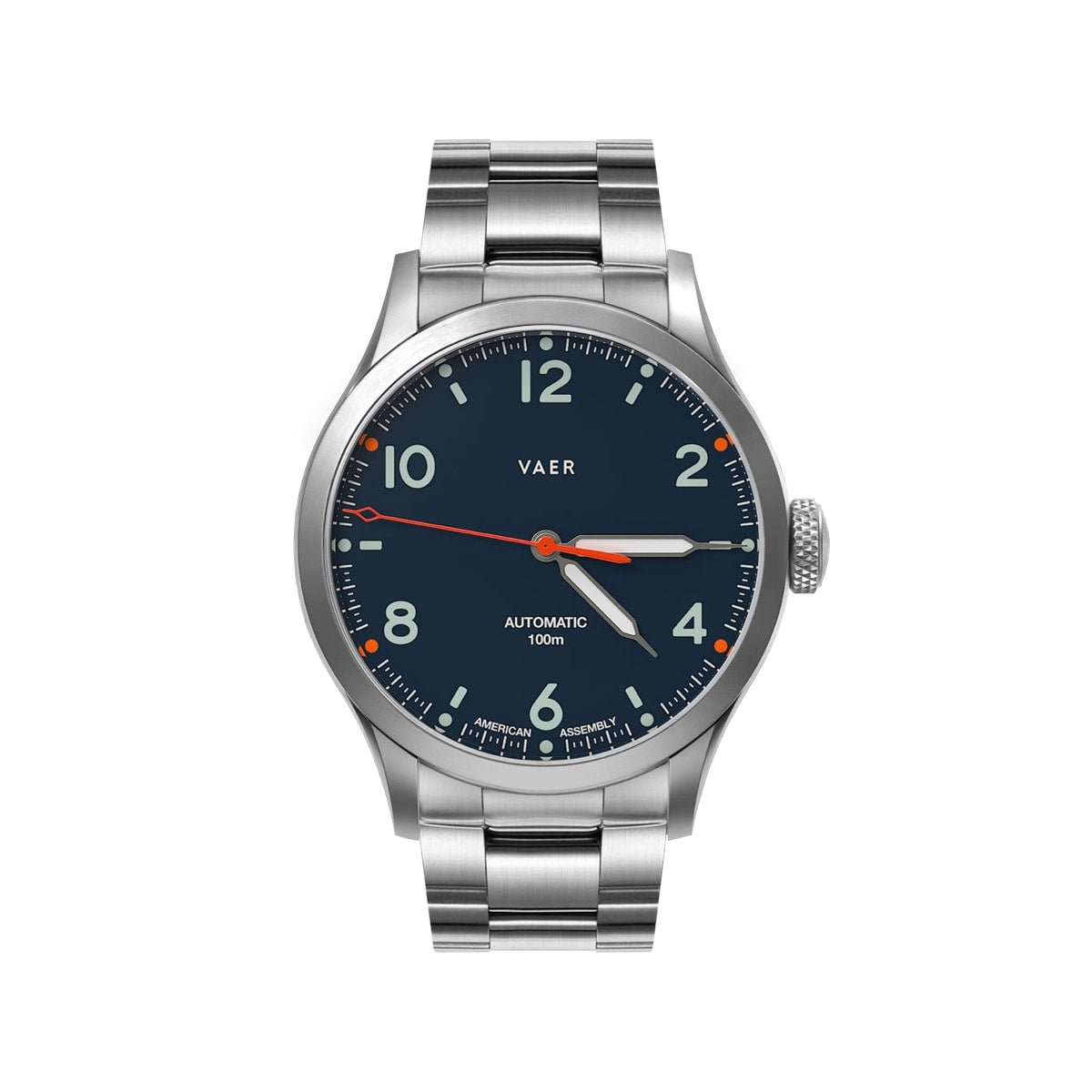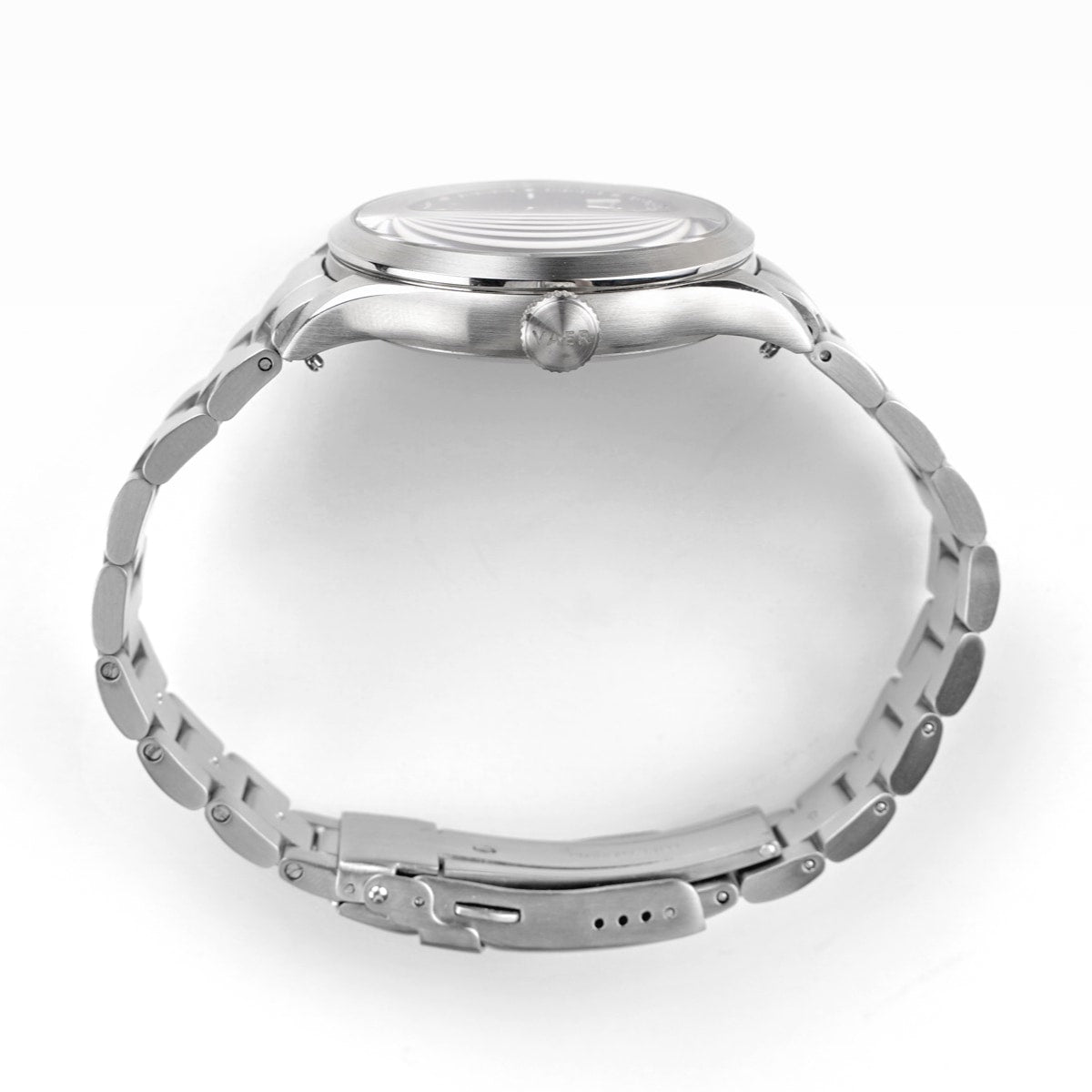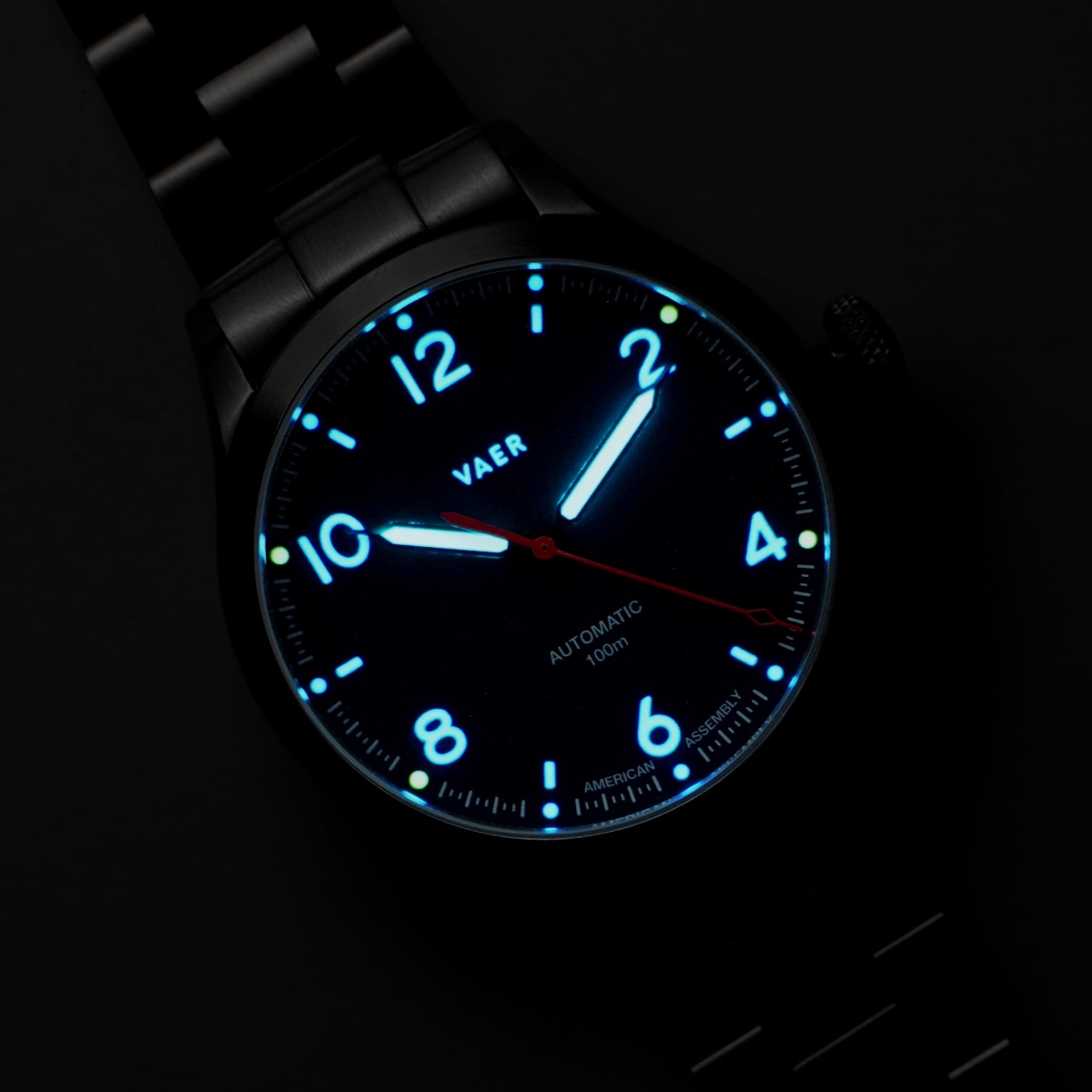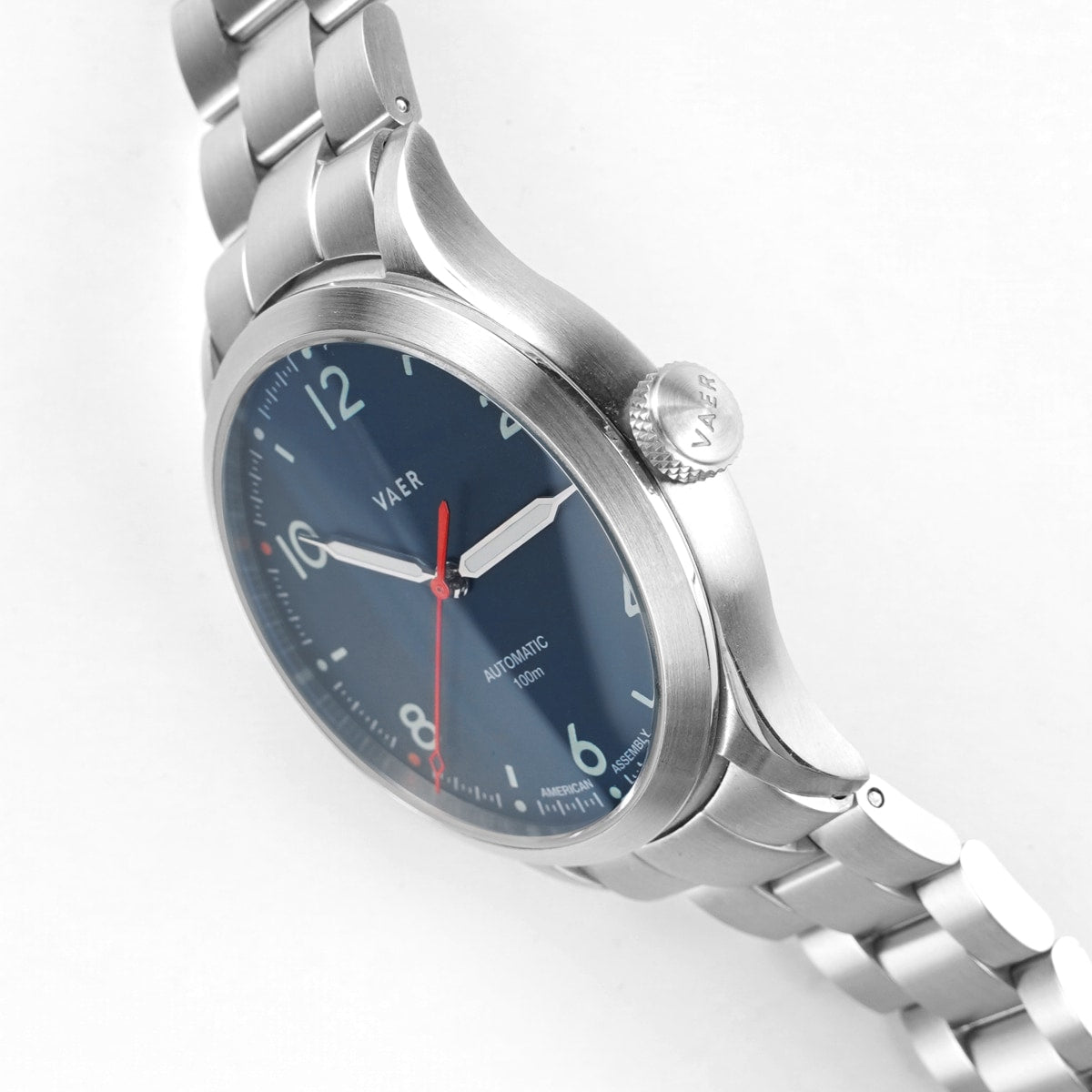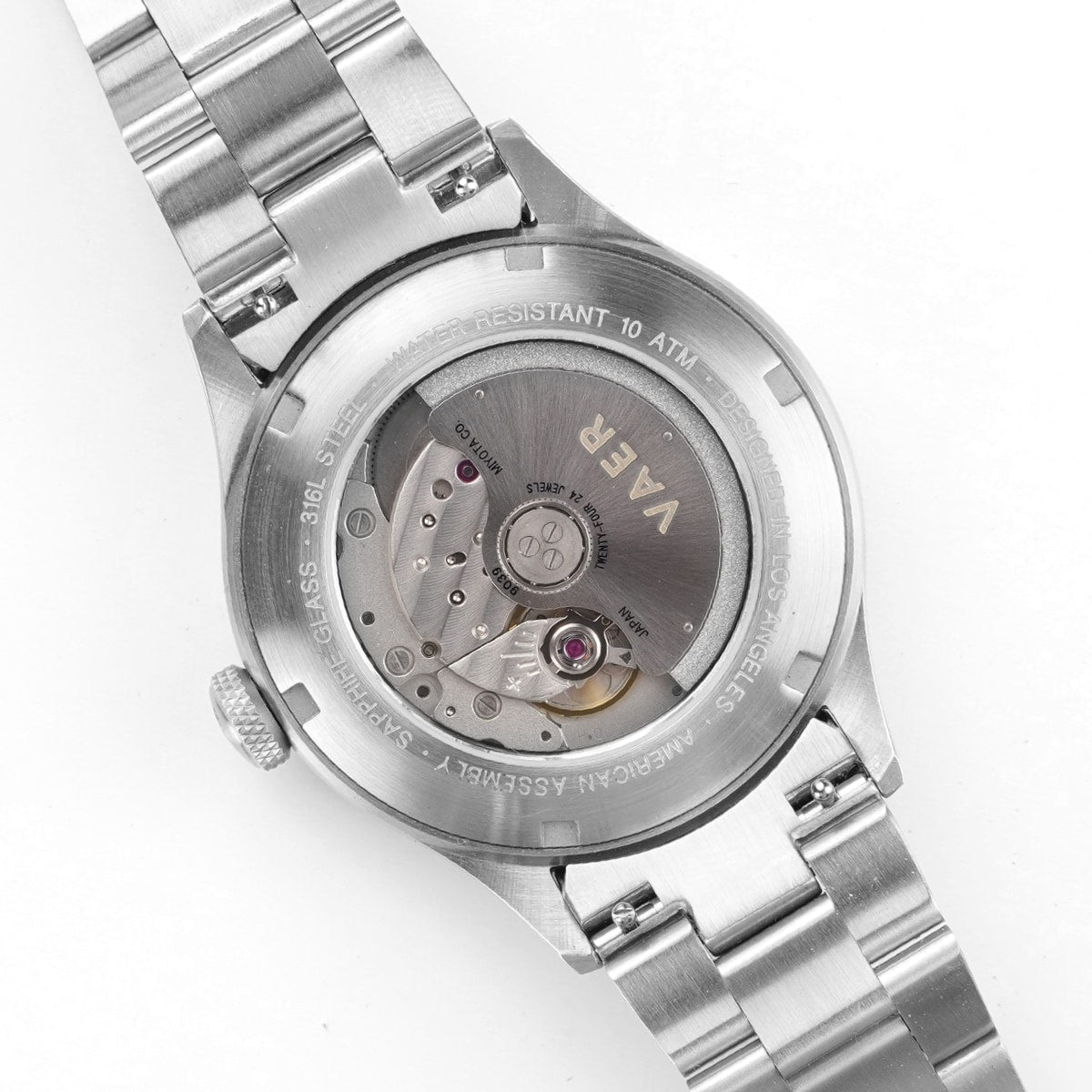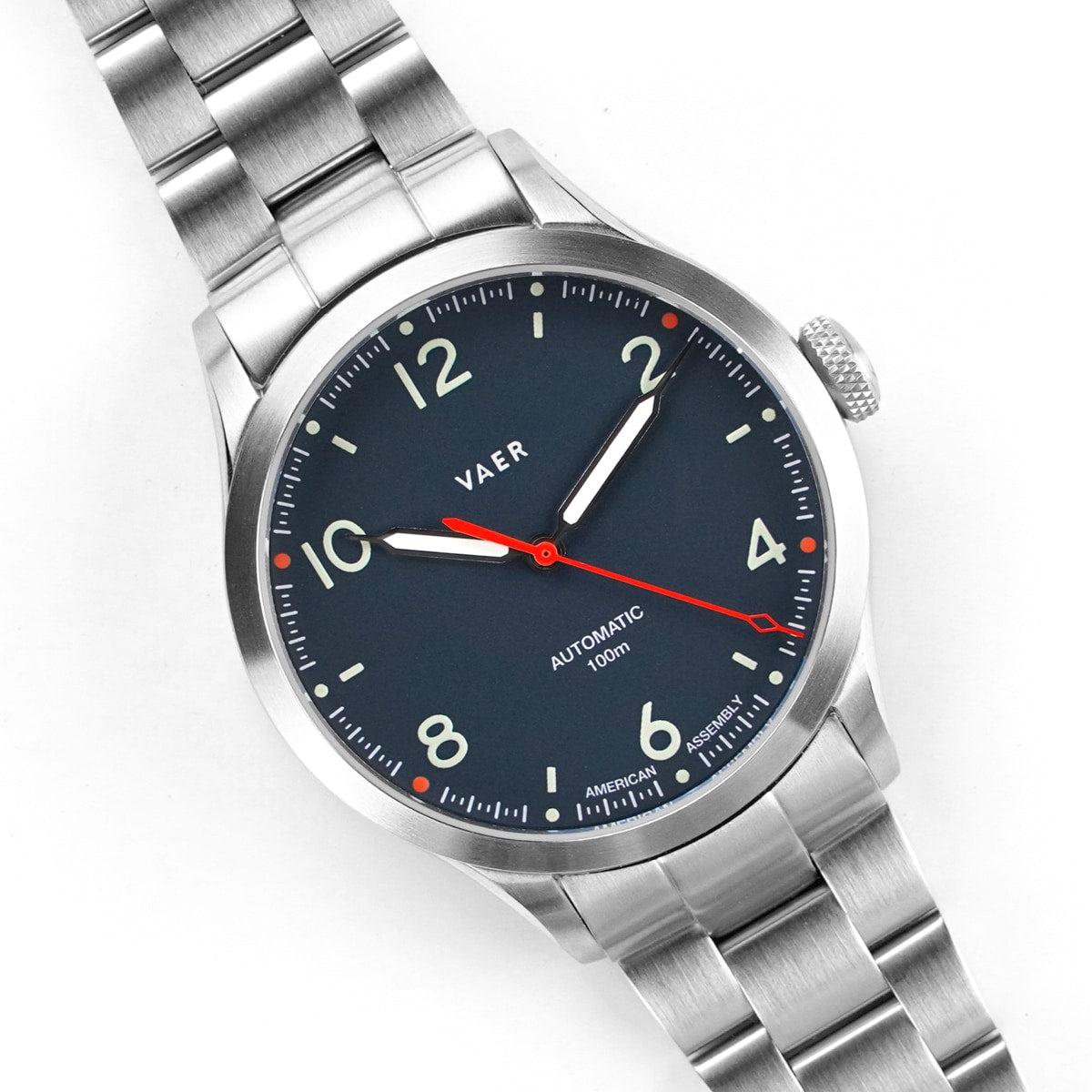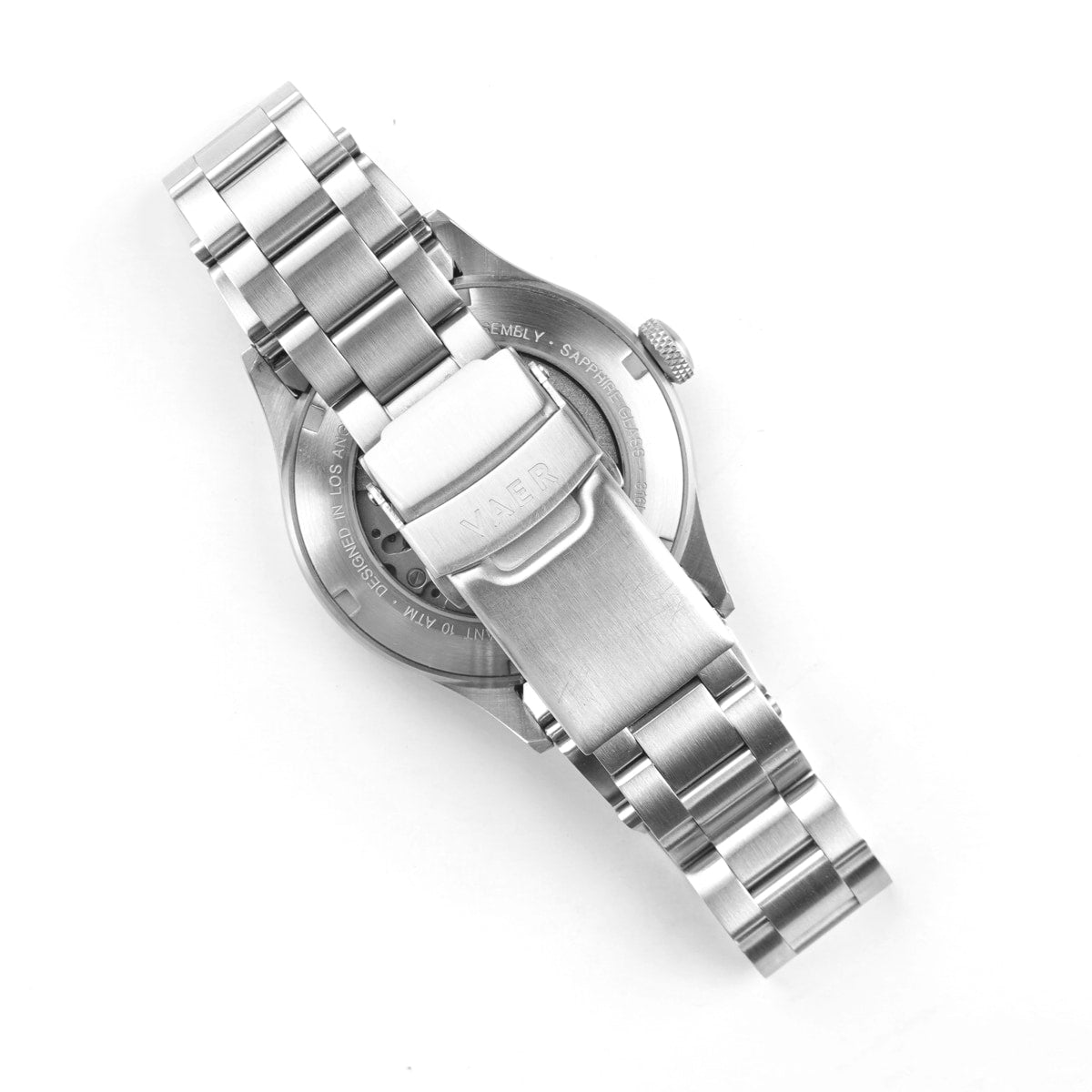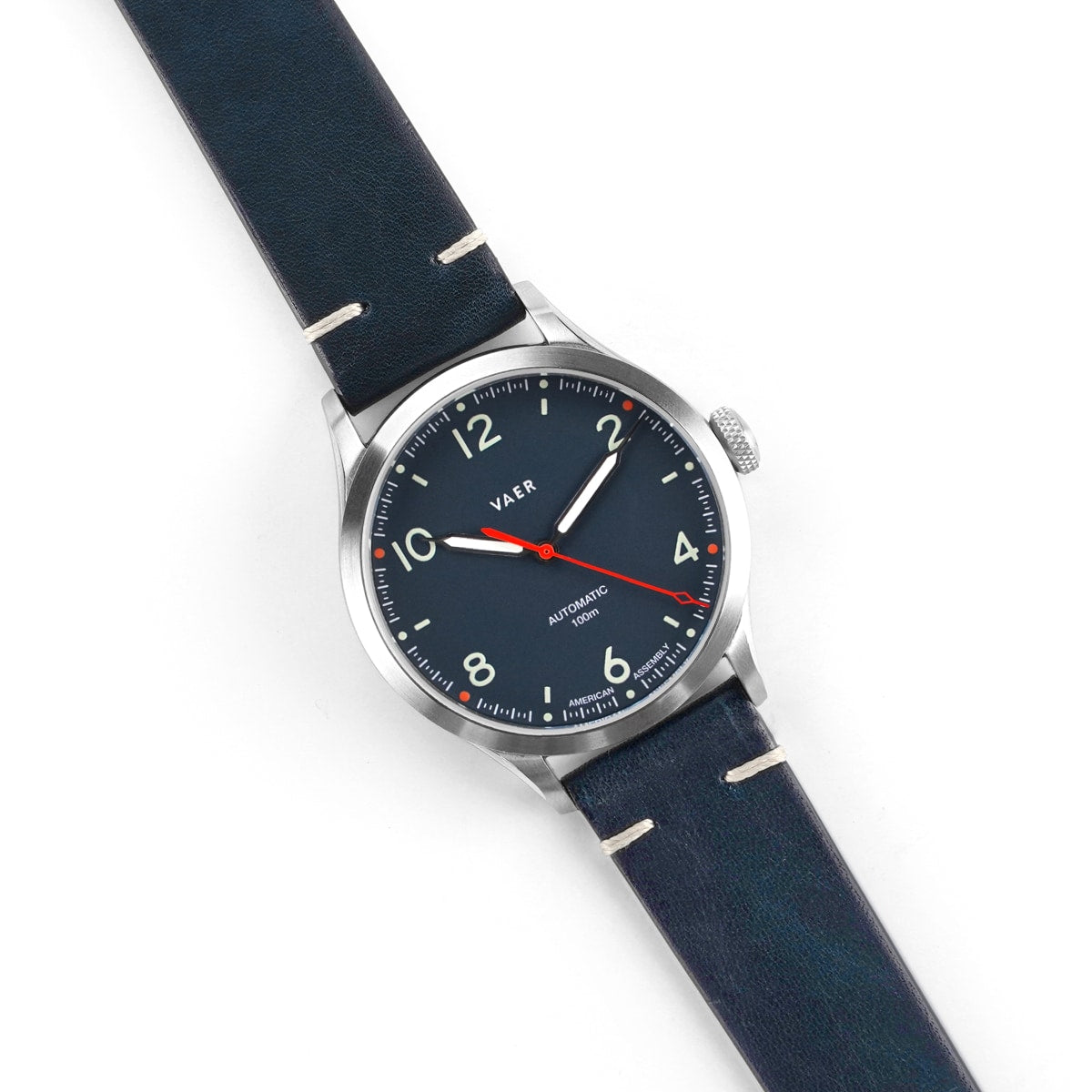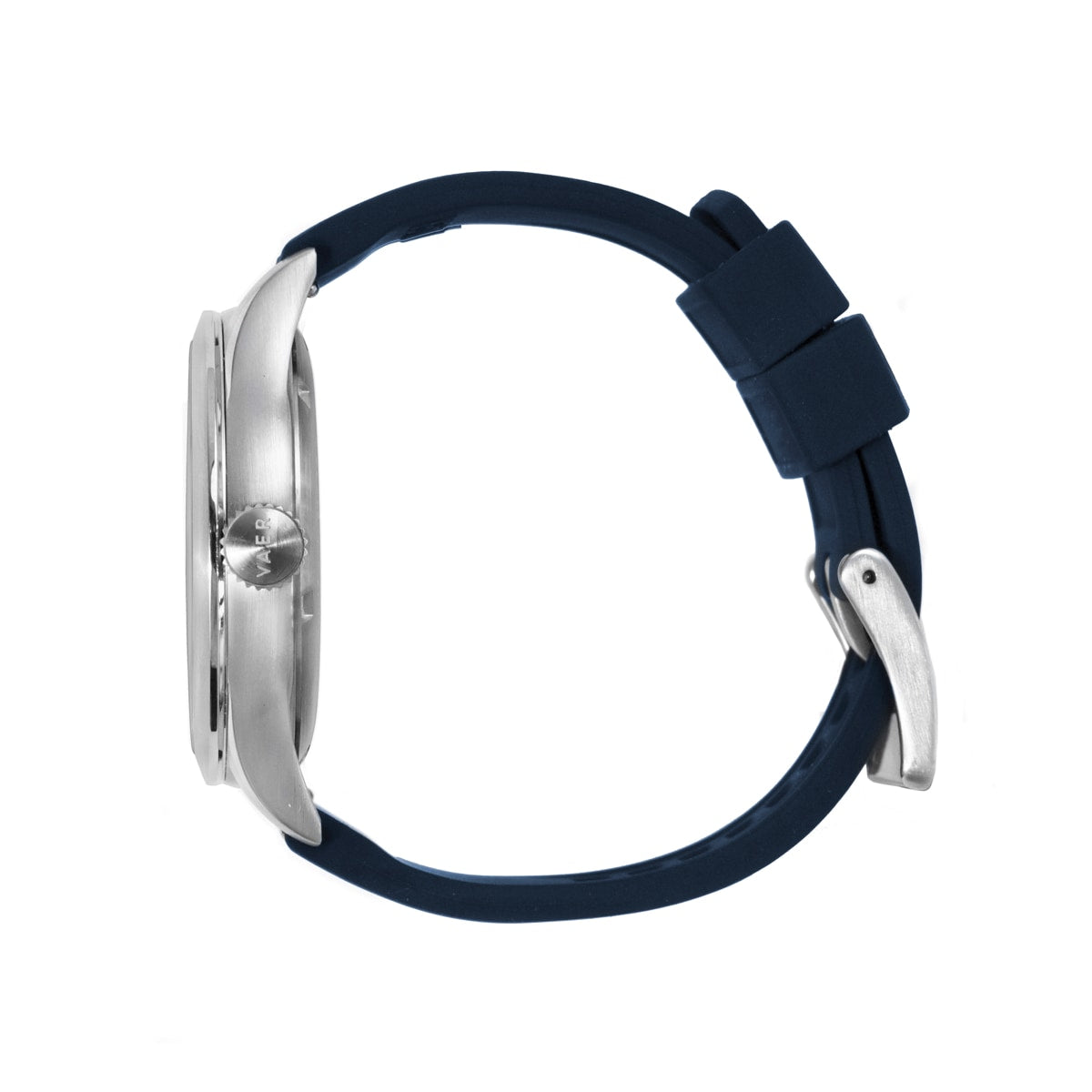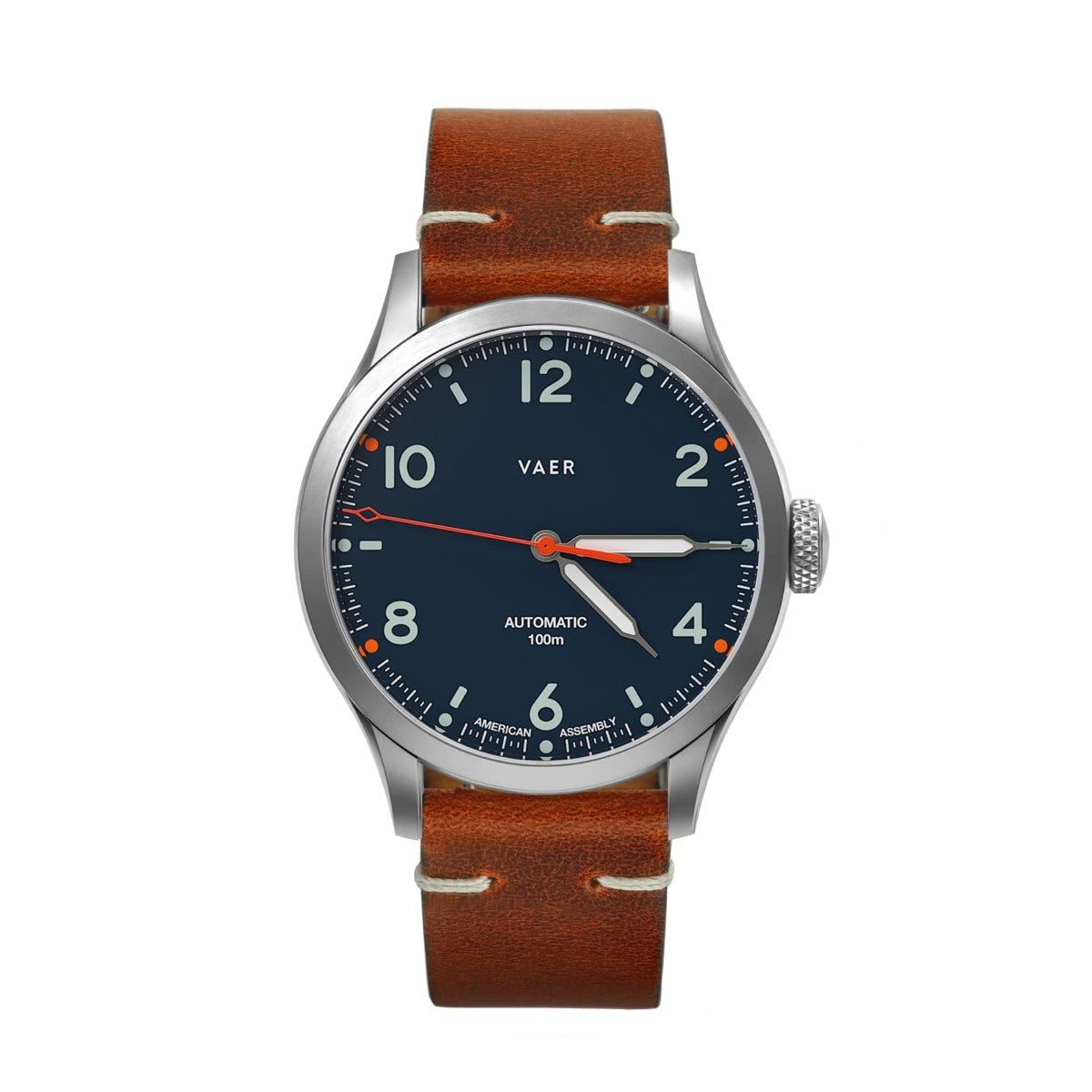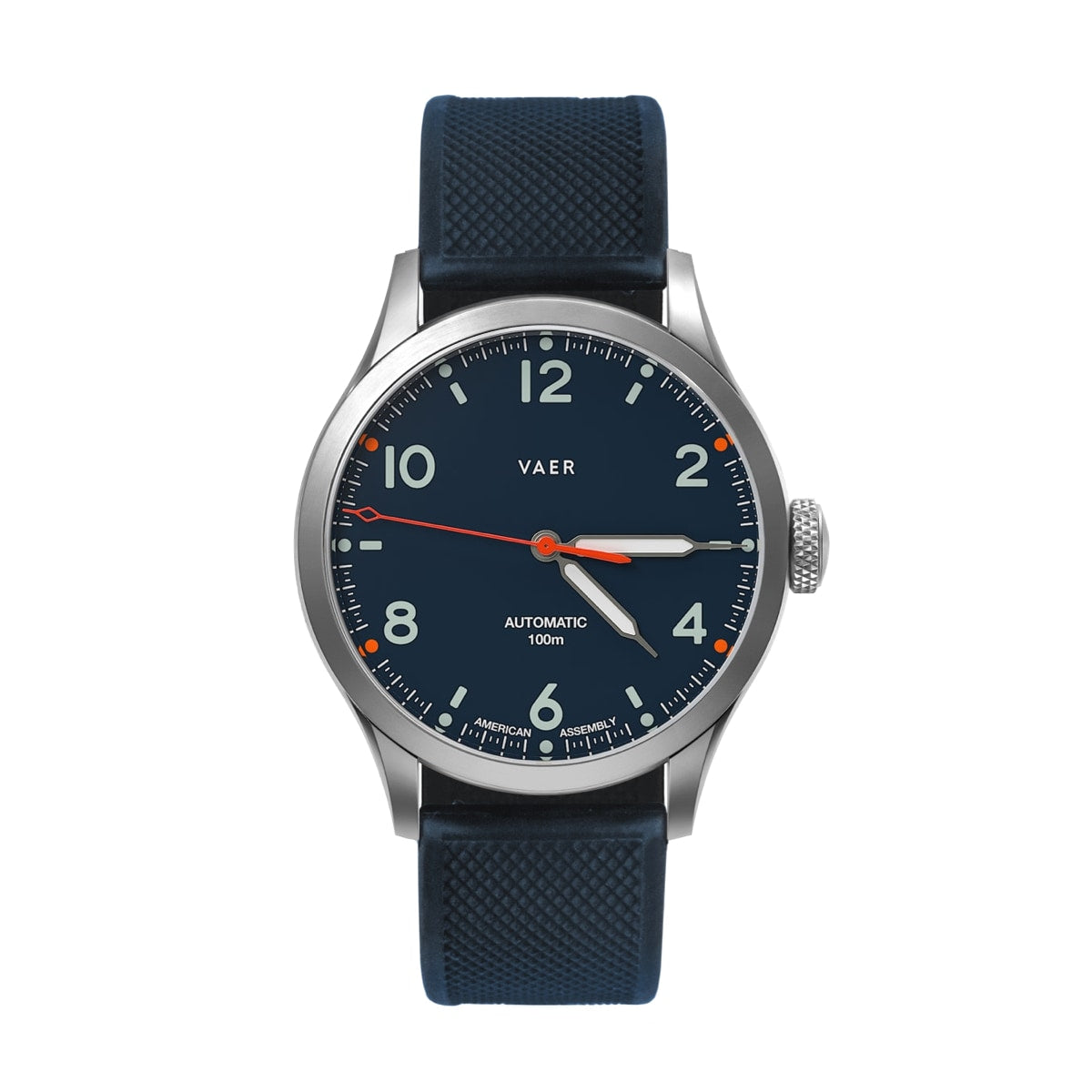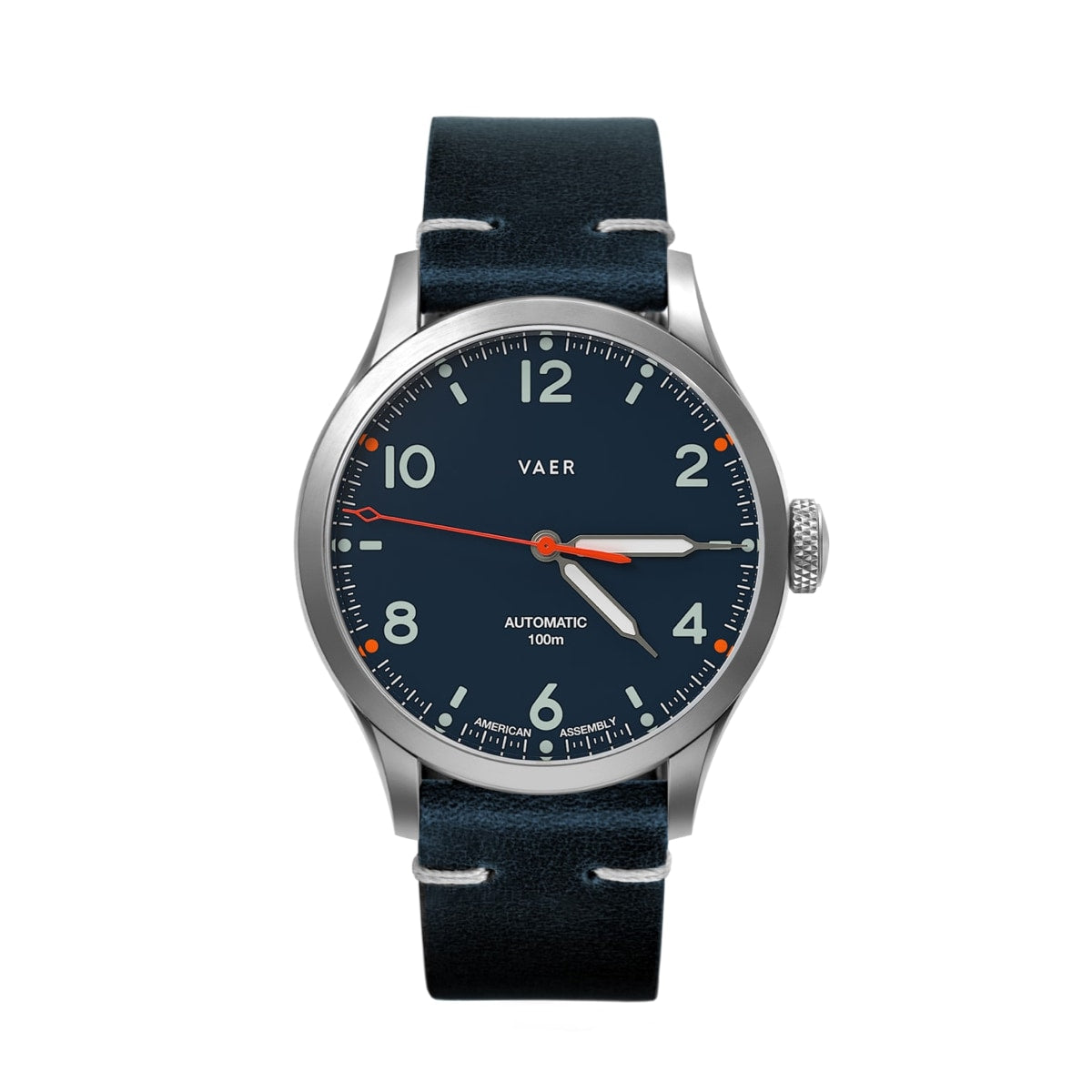 A5 Design Navy - USA Auto 40mm
With optional to 2-day shipping available.
Guaranteed 100% ocean-ready.
Our 20mm straps are interchangeable
What makes the A5 special? In our opinion, it's the perfect balance of competing ideas. Simultaneously traditional and modern, elegant and rugged, simple and complex - this watch is a humble, everyday wearer, with the specs and credentials to put most $1000 watches to shame.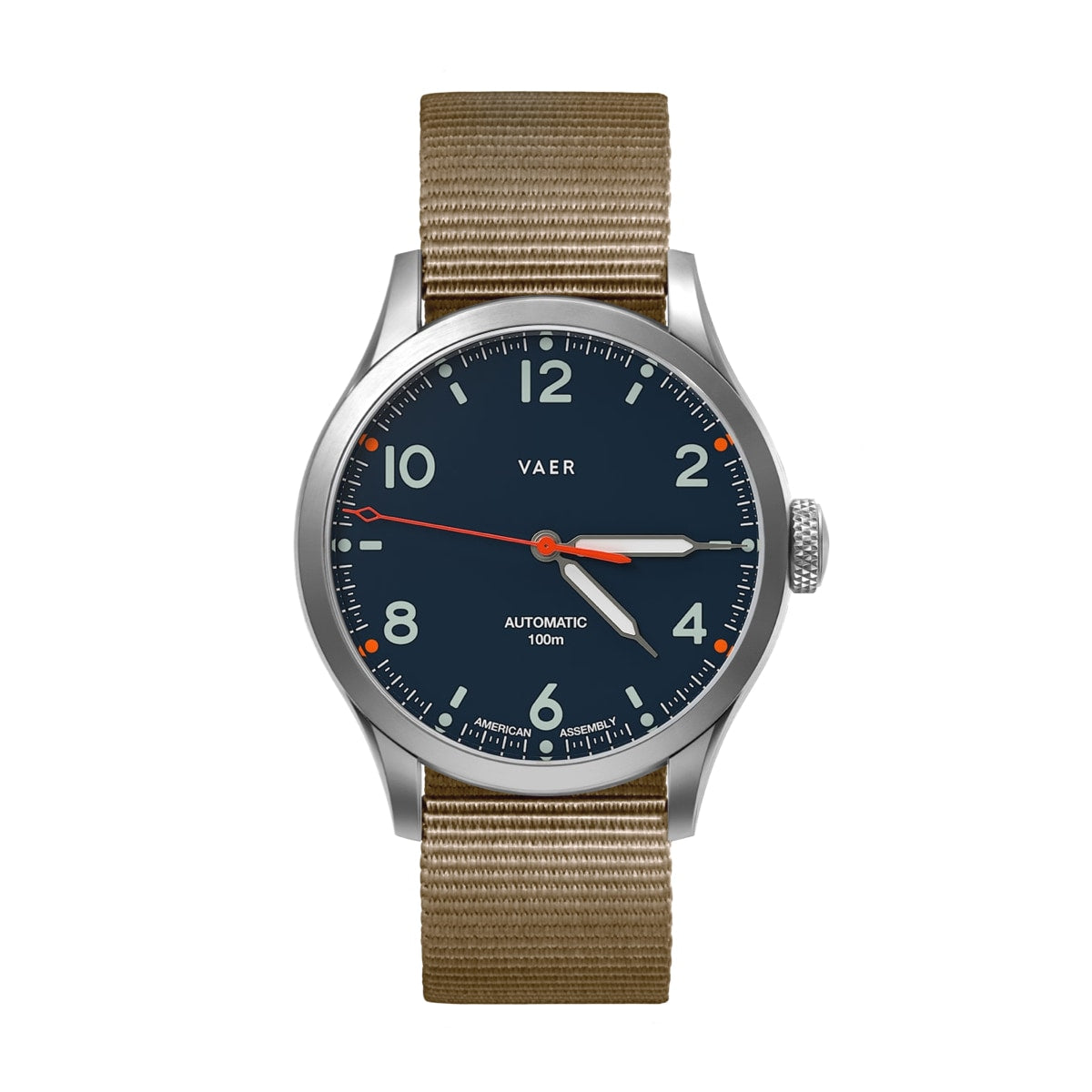 Feet of Water Resistance
This watch is perfect for swimming and surfing, and it's protected by our waterproof warranty.
5,000+
Five Star Reviews
Our success has been built on delivering exceptional value to our owners.
The Perfect Everyday Watch
Watches for Every Budget
Compare with similar watches
Many of our watches look similar, though have very different prices. This is due to movement type (the watch's power source), and assembly origin. Below you can find a chart comparing how different models stack up.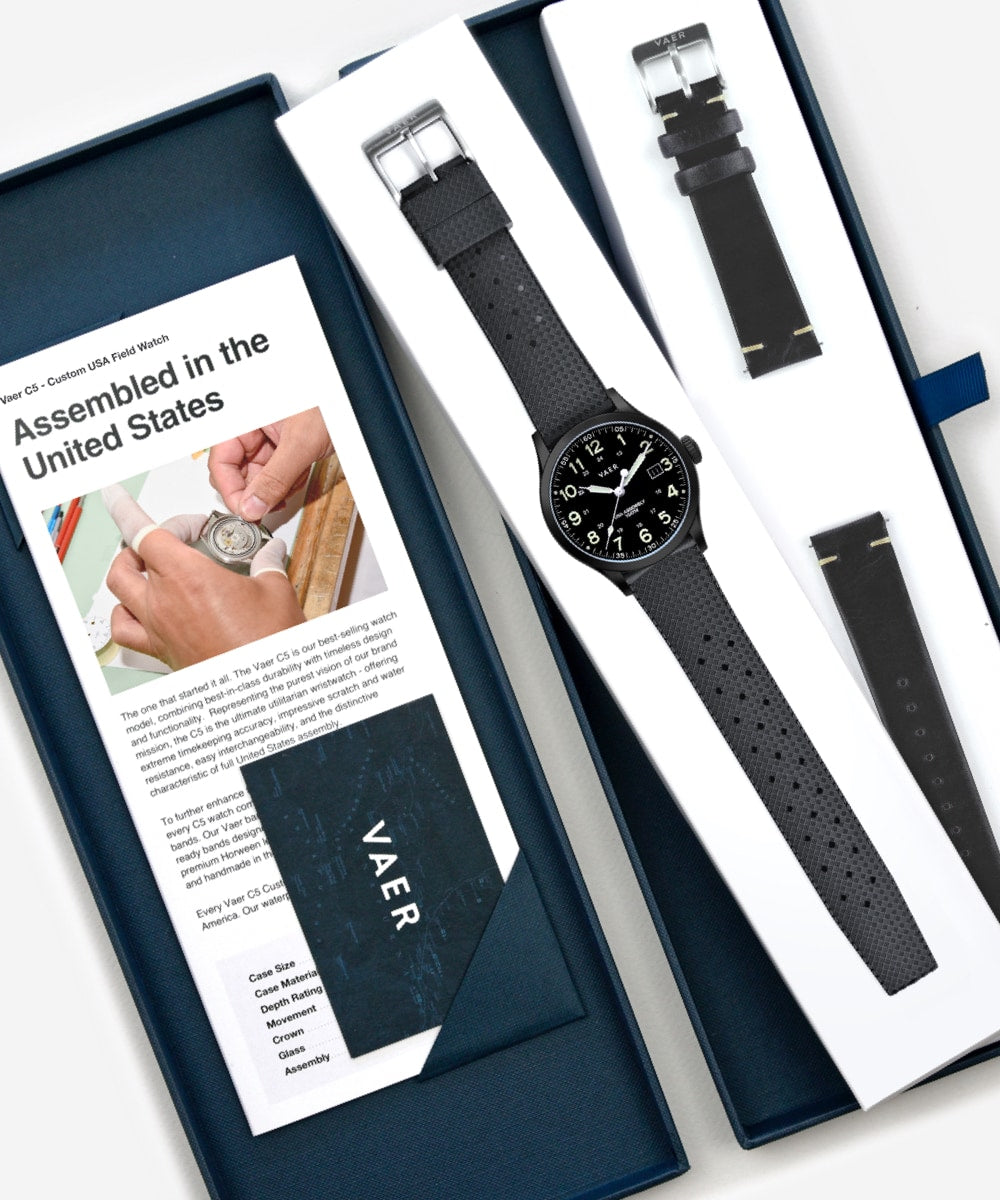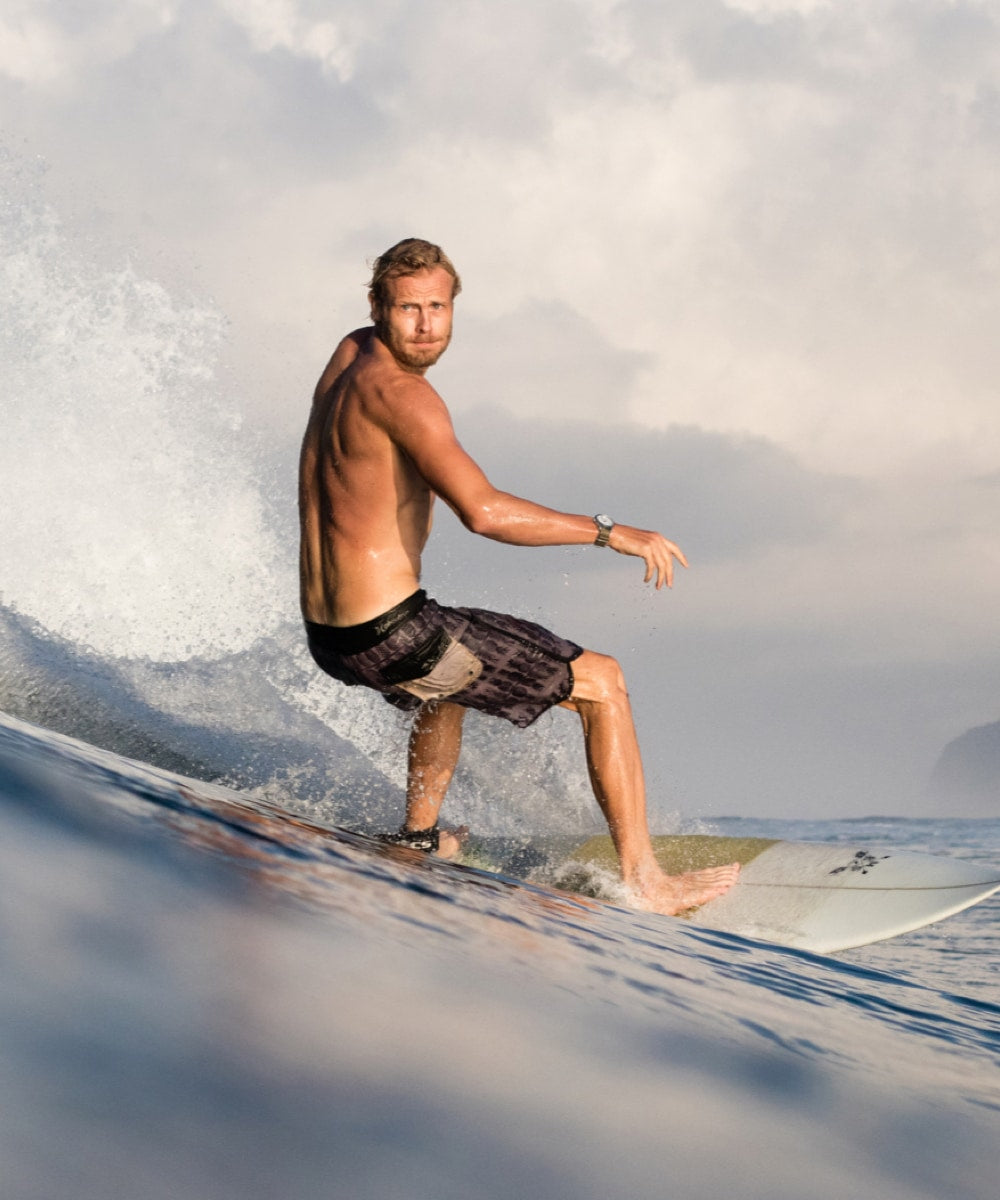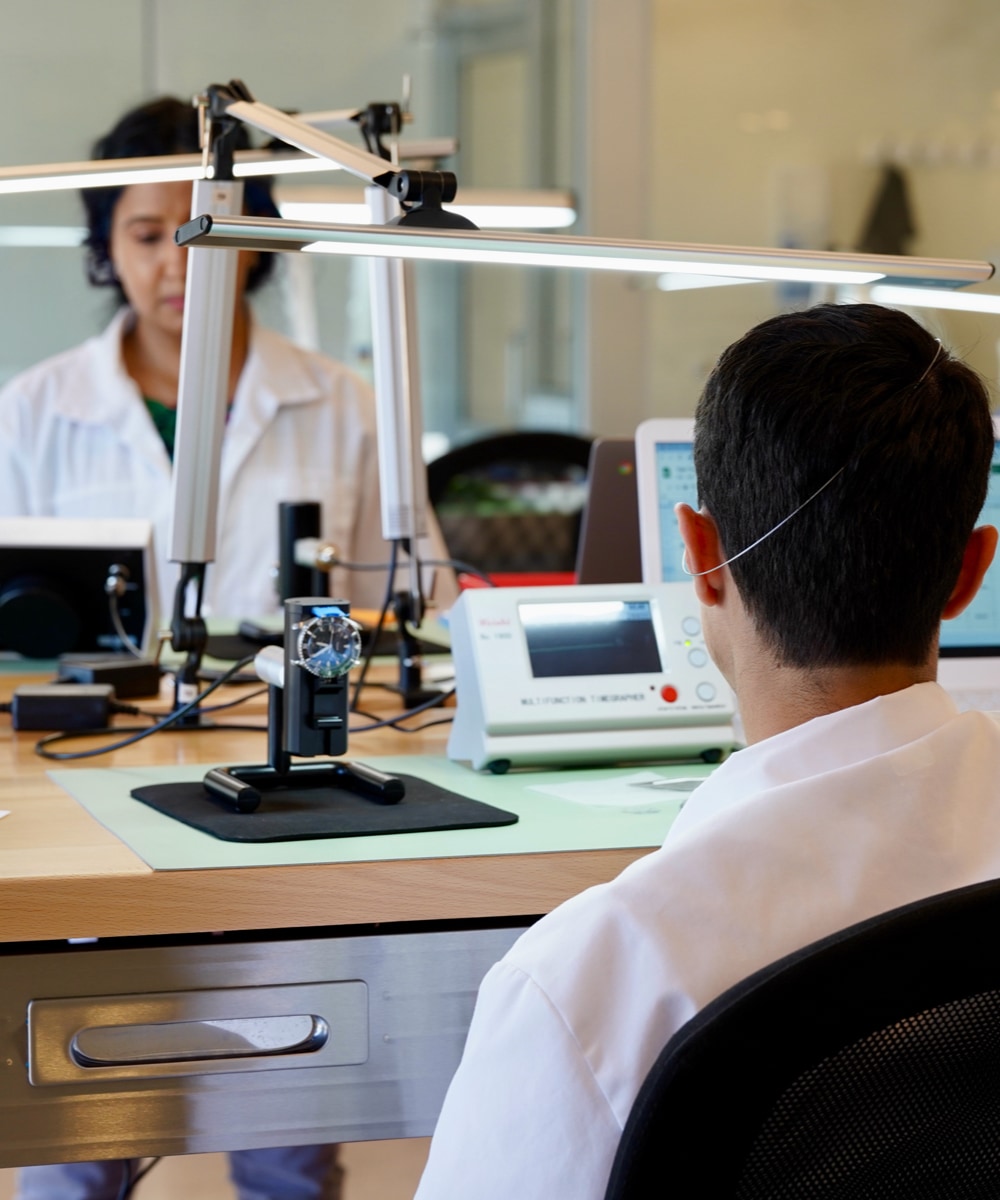 Confidence to Disconnect
Our mission at Vaer is to make products that will last and become more important and personally significant over time. While luxury and technology have a place in modern life, the products we love the most are durable everyday items that promote values of simplicity and independence.
Freedom in Customization
Every watch we've ever sold has come standard with two interchangeable 20mm Vaer straps. This cross-compatibility across our entire product line, gives owners increased functionality and value, with the option to easily change up their strap.