American Made - A Detailed Look at Our Vaer Horween Leather Watch Strap
Whether you're shopping for a new wallet, boots, basketball or watch strap it's hard not to love Chicago-tanned Horween Leather.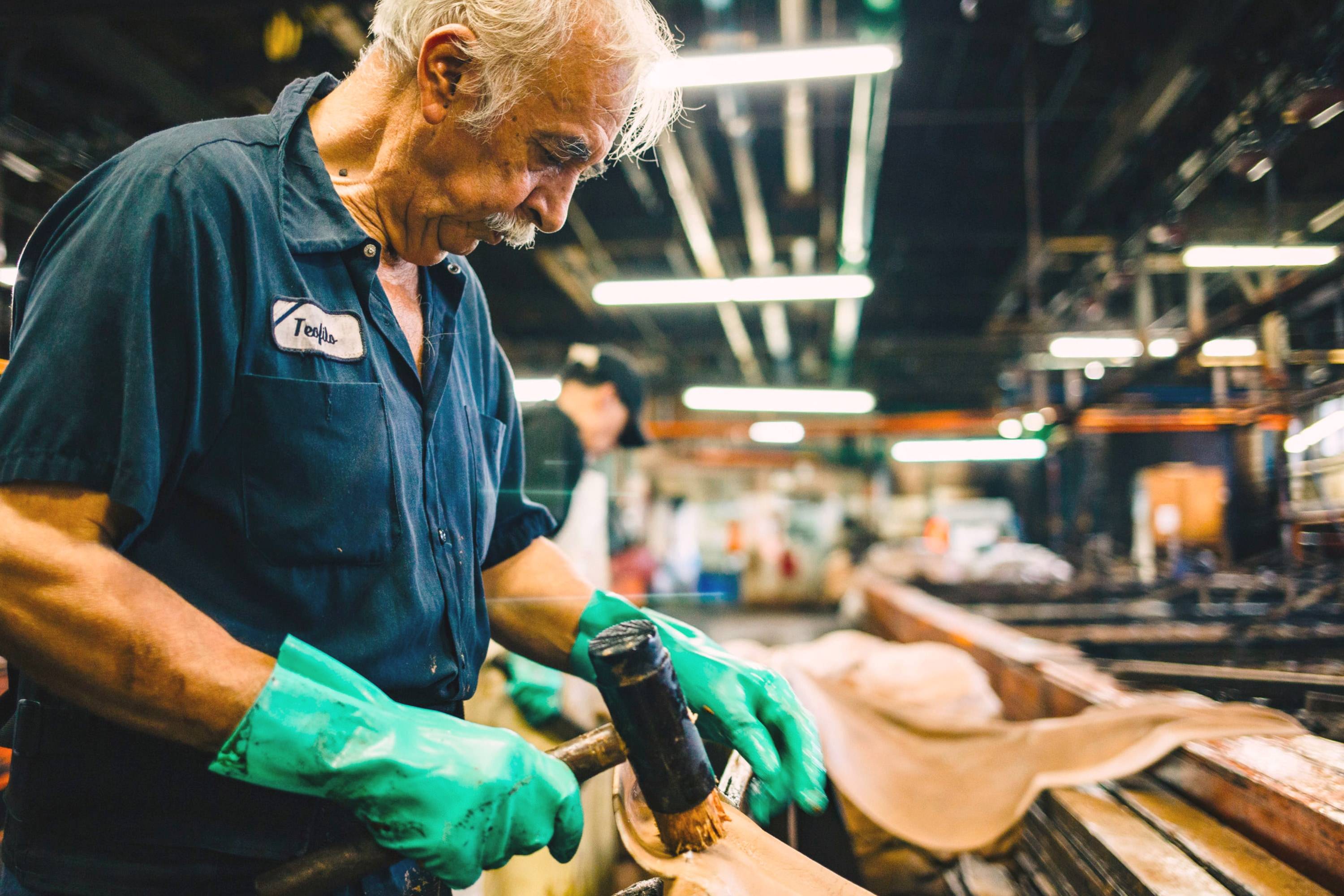 Horween's USA-based tanning process has barely changed in the past 100-years.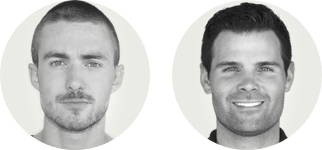 By Reagan Cook and Ryan Torres
Like our watches, ensuring best-in-class leather quality means focusing on the details and doing the little things right. We've worked to constantly improve and refine our leather products, and we're incredibly proud of the quality, craftsmanship and source origin of our current offering.
Not All Leather is Created Equal
Great leather comes from great hides, and our Vaer straps are made from some of the very best available. We use extra-thick USA-raised steerhides which are sourced by the Horween Leather Company in Chicago Illinois. Aside from speciality horse leathers, like Shell Cordovan, our choice of Heavy Native Steerhide (HNS) is the best strap leather available.
Here's a quick breakdown of different leather grades:

Genuine Leather - The majority of sub-$1000 wristwatches are sold with genuine leather bands. While this material choice may sound impressive, genuine leather is actually extremely poor quality. Watch bands marked as genuine leather are made of several layers of bovine leather scraps bonded together with glue and then painted to look uniform. They are made in China from leftovers of other projects and will typically fall apart after a few months of continual use.

"The term Genuine Leather is incredibly deceptive, as it relates to wristwatch straps. While it sounds impressive, it's typically stamped on cheap composite leather that essentially the plywood of the leather world. It's a similar sort of strategy used by burger chains that promote 100% Beef patties - while, the description is technically accurate, it doesn't necessarily mean you're going to get a good cut of meat.
- Reagan Cook, Vaer Co-Founder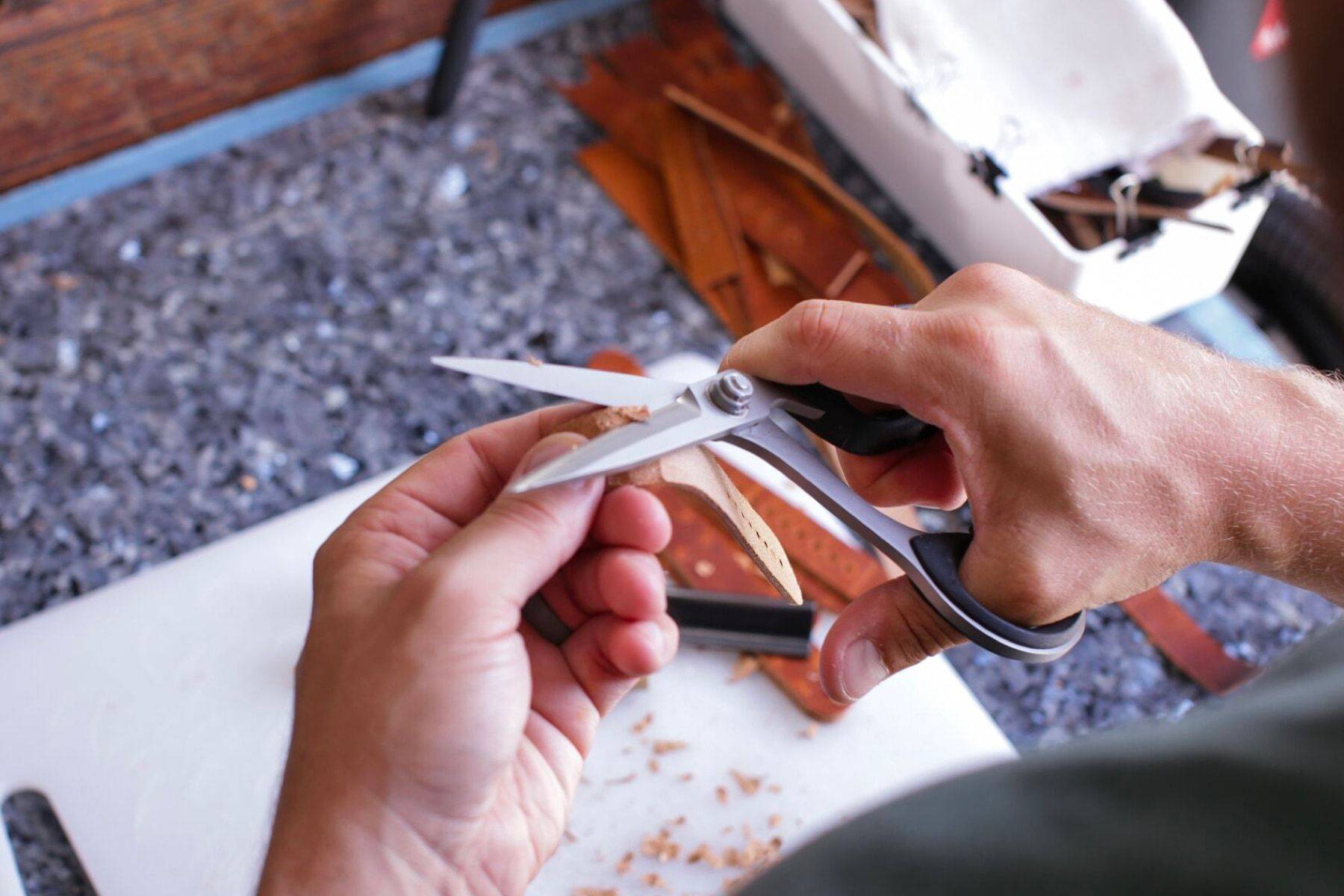 Vaer Horween Leather watch straps are tanned, cut, stitched, and finished in the United States with the hides of American raised cattle.
Calf hide - Calf skin is a popular leather choice for handbags, wallets and accessories as it is the softest and lightest (least thick) type of bovine leather. It has a finer grain appearance than more mature cattle leathers, however it lacks the body (compositional density) to make it a good choice for watch straps.

Cowhide - Cows are great for making milk, and producing calves, not for making leather goods. Cowhides are lighter in weight, and more spongey than the younger hides of steers or heifers. Since they live longer, cowhides also have more natural scratches, markings and imperfections.

Steerhide - Most of the cattle raised for meat are steers , and consequently, it's also the most popular option for leather products. In addition to being readily available, steerhide is also very consistent in terms of weight and usable area which results in predictable yields.

Heavy Native Steerhide (Vaer's choice) - HNS is a premium sub-category of steerhide that is used to demarcate lots that have a heavier average weight and include 5% or less branded skin.

Bullhide - As you might imagine, bull leather tends to be larger and heavier with heavily wrinkled shoulders and a less dense grain than steer or calf skins. Compared to other forms of bovine leather bull leather is generally hard to come by, and is rarely used for leather making.

Horsehide - Horsehide has a coarser grain, and a far more uneven weight than cattle hides (some sections will be thin, others parts will be very thick). It is generally more abrasion resistant, has a different fiber structure, and displays more natural markings. Horse "shells" from the butt of the animal are some of the most premium (and expensive) types of leather available. This leather makes excellent watch straps and is something we would consider introducing in the future.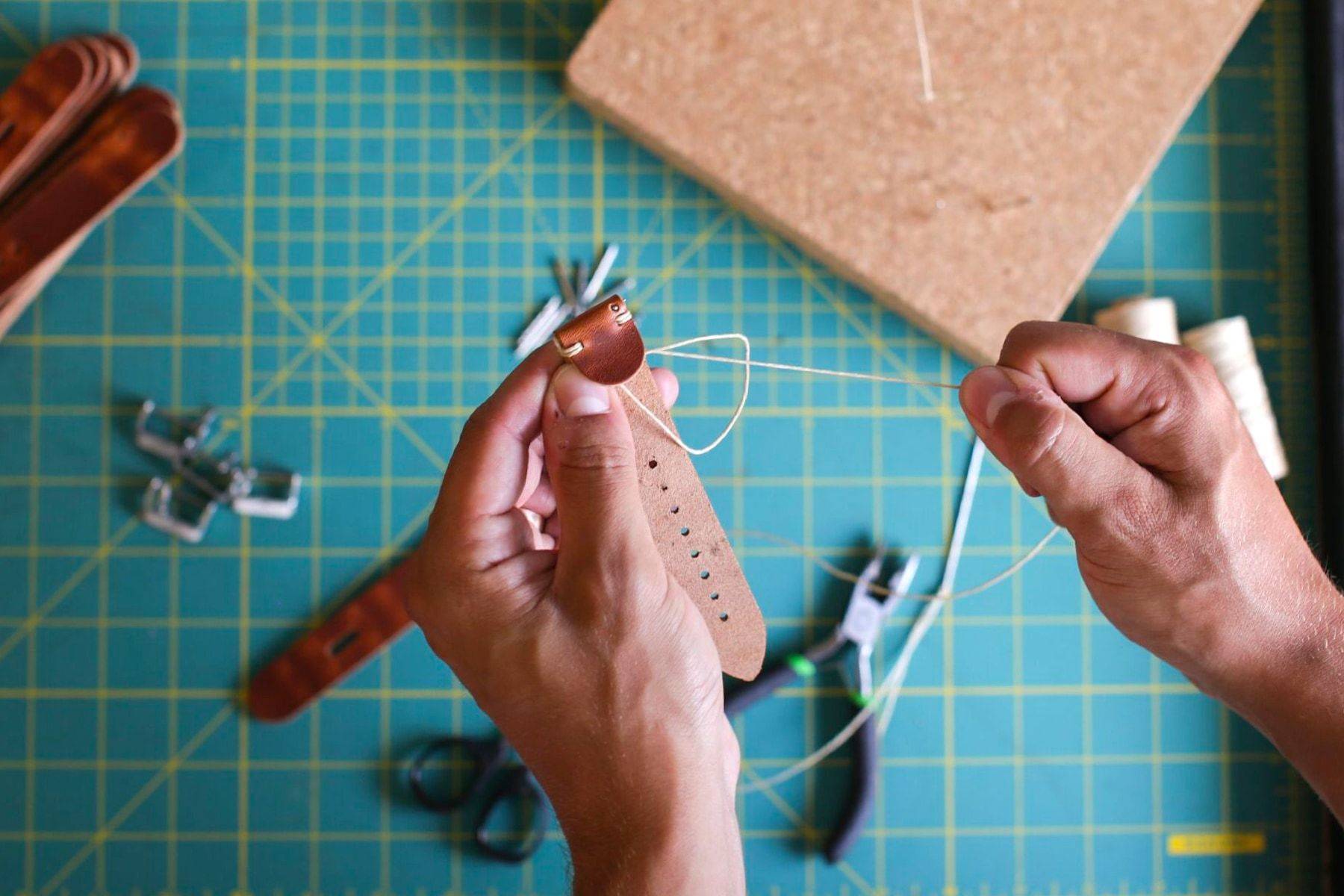 Our Horween Leather watch straps are reinforced with heavy waxed twine stitching.
Save the Rainforest, Buy American Leather
The vast majority of leather, from Italian shoes, to Chinese handbags, to German car seats is made from the skin of Brazilian cattle. While Brazil's beef sector is still second to America (accounting for 14% of global beef, compared to 15% for the US), its cheap labor force, and burgeoning tanning industry make it, by far, the number one source for processed and semi-processed hides.

The American cattle/beef industry is no saint when it comes to environmental sustainability, but its record is far better than Brazil's. According to a report from public policy group Brighter Green, cattle ranching has caused 65-70 percent of land clearing in the Amazon, with pasture expansion the primary cause of deforestation. Even more troubling is that, according to 2013 report, 26% of the Brazilian cattle industry is "clandestine" meaning that both land-use as well as health and safety is neither controlled, nor inspected.

While environmental protection is not something we considered when we were sourcing our leather bands, it's a strong secondary benefit, and a good example of how small batch local sourcing can help promote sustainability.

"From the very start, Vaer Watches have been available with the option of a USA-Made Leather strap. While our earliest versions were pretty rough in terms of finishing, it's something that we've been committed to, and over the years have continuously worked to improve and refine. "
- Ryan Torres, Vaer Co-Founder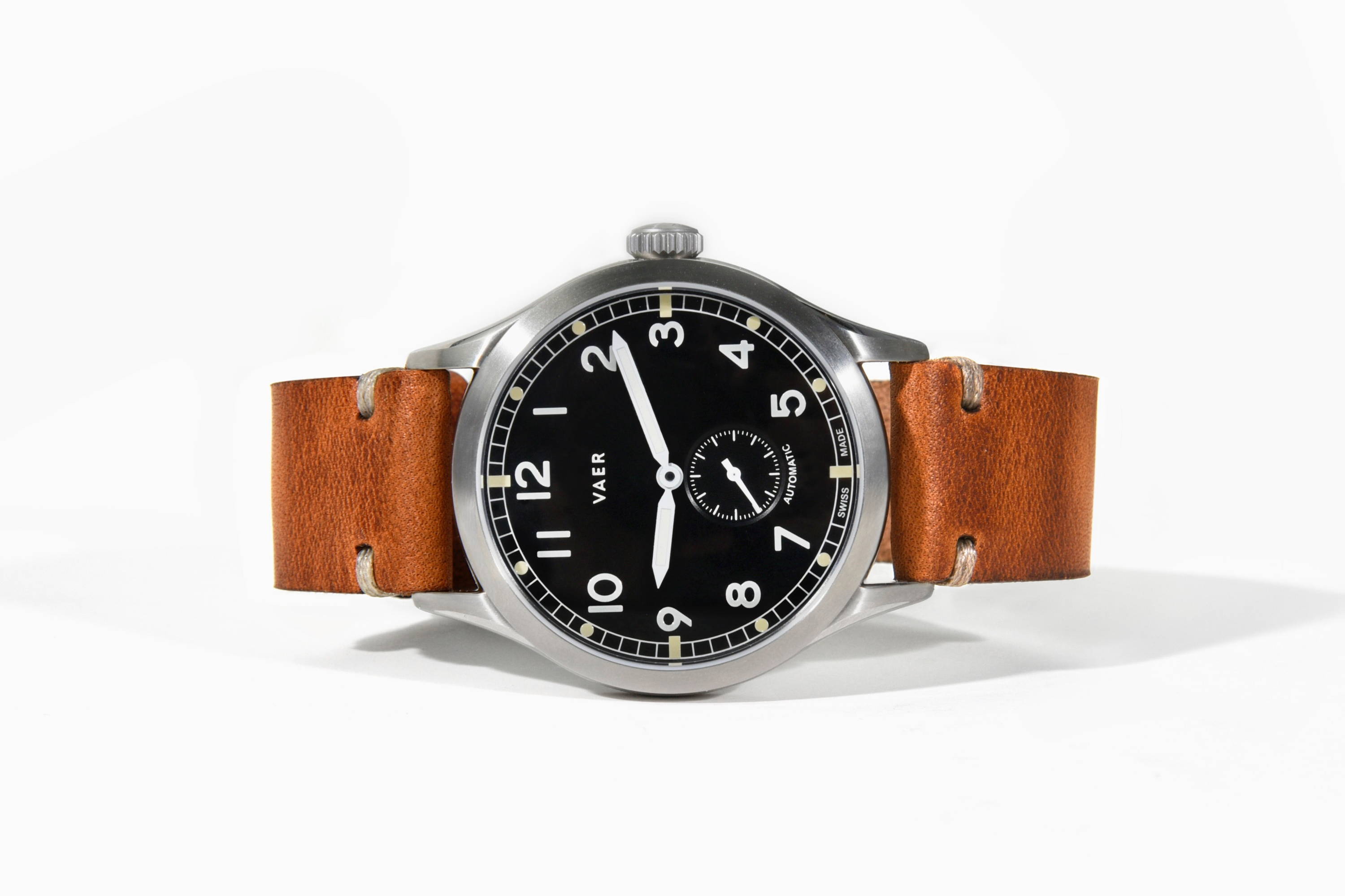 What Makes Horween Leather Special? 
As of February 2019, all Vaer straps are tanned by the Horween Leather Company in Chicago, Illinois. Horween is a fifth generation family business and one of only a handful of tanneries in the United States that still process hides from their raw, cured state to finished aniline leather.
Founded in 1905, by Ukrainian immigrant Isadore Horween, the company's unique tanning process has gone relatively unchanged over the past century. Hair-on native hides are received from packinghouses and treated at a 90,000-square-foot factory at Elston and Ashland Avenues near the Chicago River.
Once the hides are unloaded and cleaned by hand, they are de-haired (in a large washing drum), soaked in a chemical solution to remove remaining fats and proteins.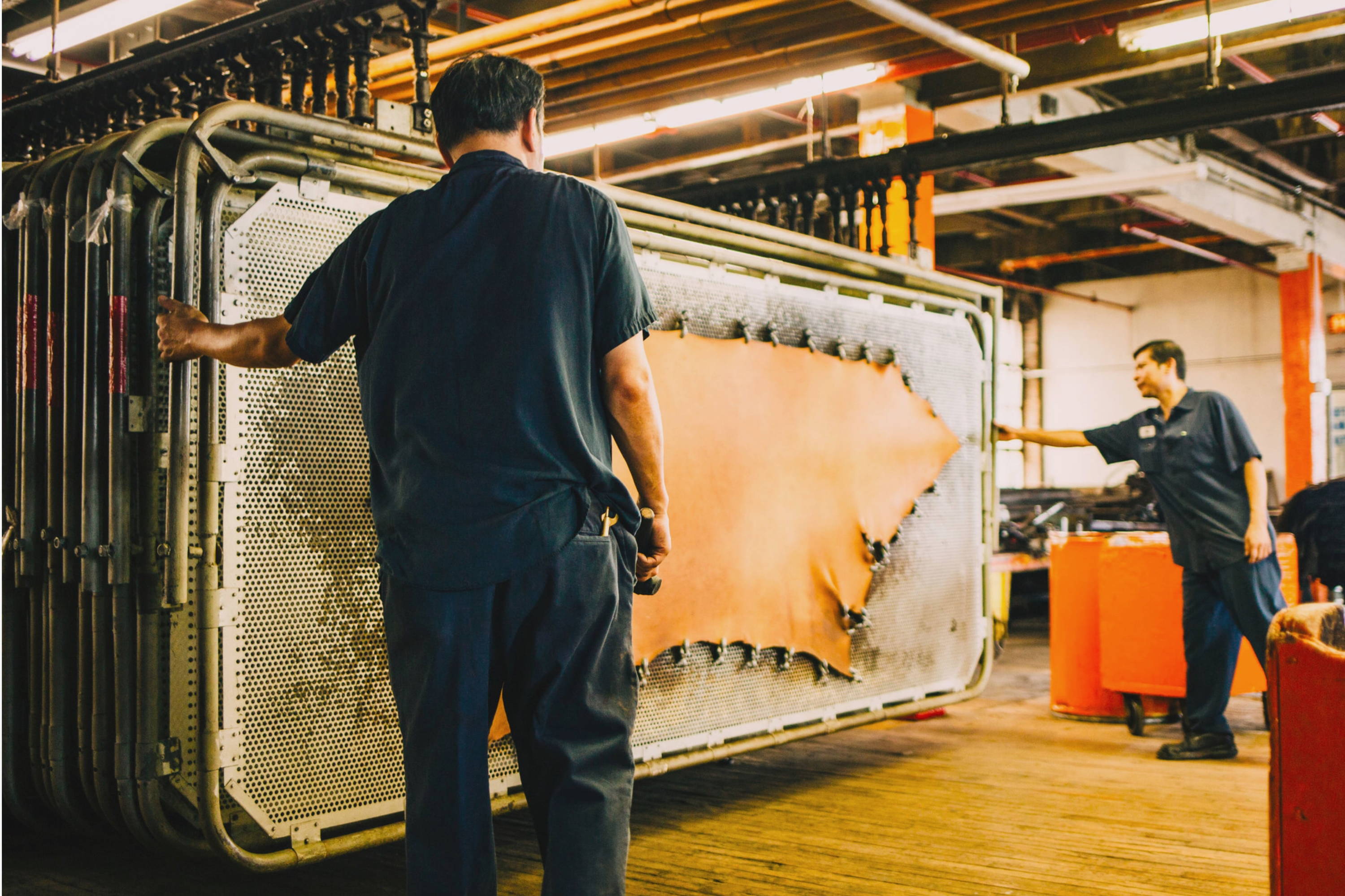 Horween is one of the oldest, and most respected American manufacturers - in part, because they've found success without ever outsourcing or off-shoring their manufacturing process.

The leather is then treated with salt and pickled for 24 hours, so that it reaches a desired pH level. After the pickling process is complete the hides are bated and then finally tanned. The hides then are sorted, graded and re-tanned to create different textures and suppleness. Finally, they are dried and receive color, finish and oiling to achieve a certain character.

When Horween was founded at the beginning of the 20th century, Illinois was not only the leather making capital of the world, but also one of the world's largest producers of watches thanks to the Chicago-adjacent Elgin Watch Company.  
One hundred years later, the majority of U.S. tanners, leather workers and watch companies have either closed shop or relocated to countries with lower labor costs. Horween is one of the very few companies that have survived from that era, which is a testament to both the quality of the products and their steadfast commitment to American industry.

"We take the best of everything; the best hides, the best oils, the best dyes and finishes – we do whatever it takes to make that leather the best. The price goes on last, and if we cannot sell it for what it is worth, we should not make that leather. "
- Arnold Horween III, President Horween Leather Co.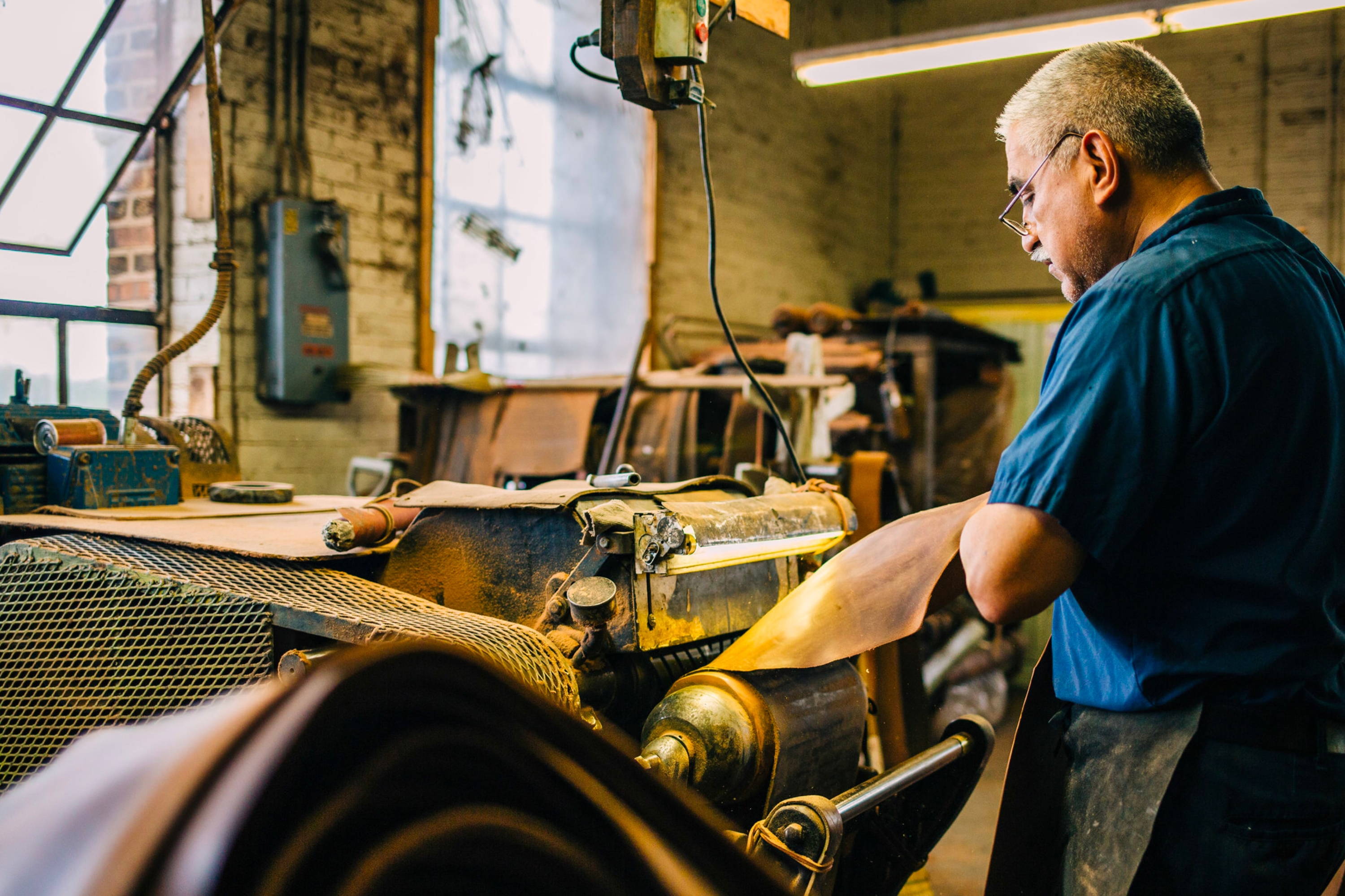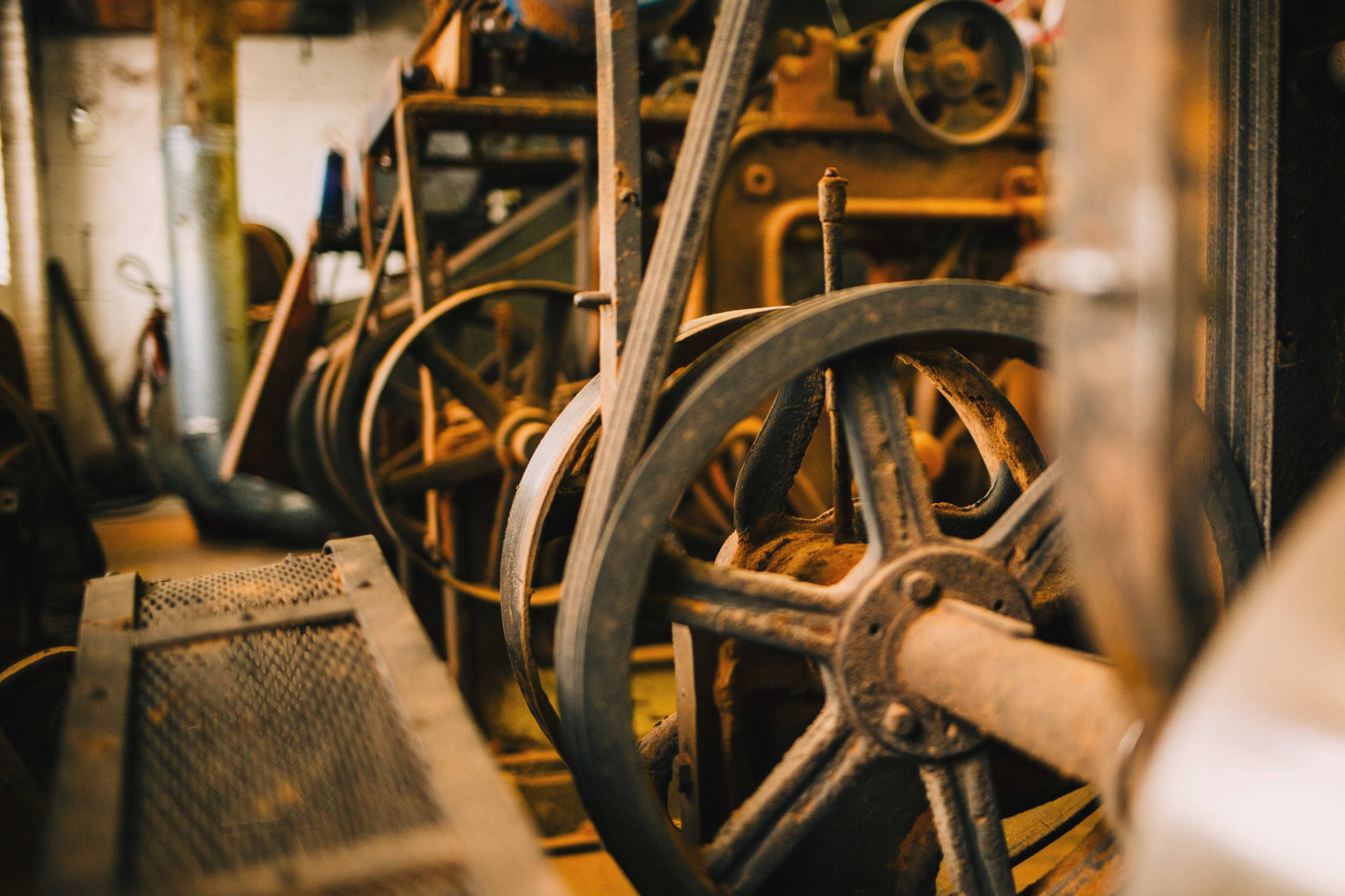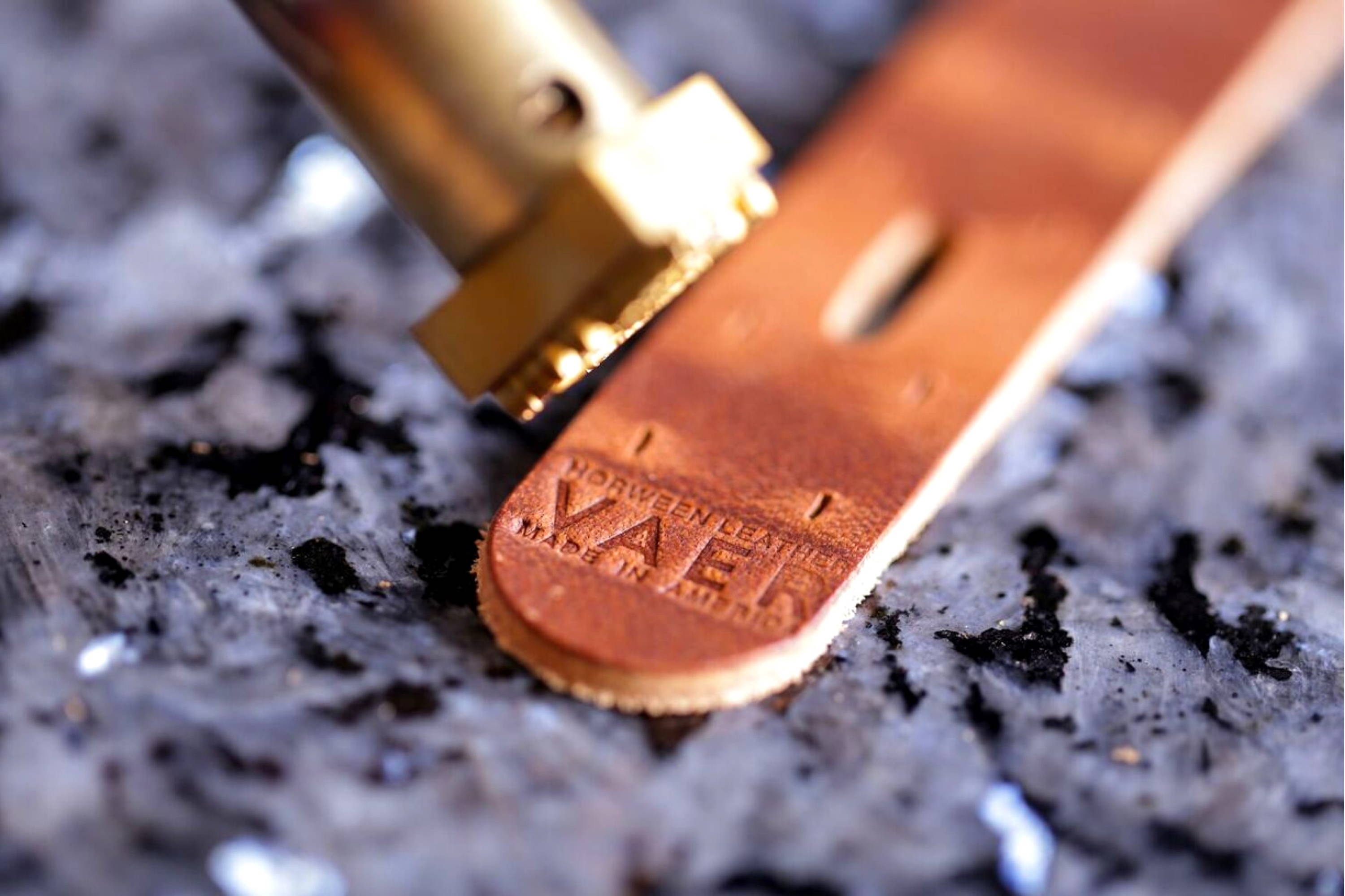 Since launching the line in late 2018, our Horween leather straps have been incredibly popular, so much so, that we are consistently sold out of stock.
Hand-Finished in North Carolina
Once our hides are tanned and dyed by Horween, they are shipped to our leather partner in Raleigh, North Carolina to be made into finished watch straps.   Each leather band is cut and cleaned with scissors, shaved with a lathe, stitched and sewn and heat stamped with our logo, and the "Handmade in USA" designation.
We currently offer four different styles of leather watch strap, a tan and black single pass design (which slides through the springbars like our Nato-style strap) and a tan and black two piece design (which uses quick release spring bars). All of these straps are cut from 4/5oz hides, use Horween's Essex color treatment, and are sized at a 20mm width.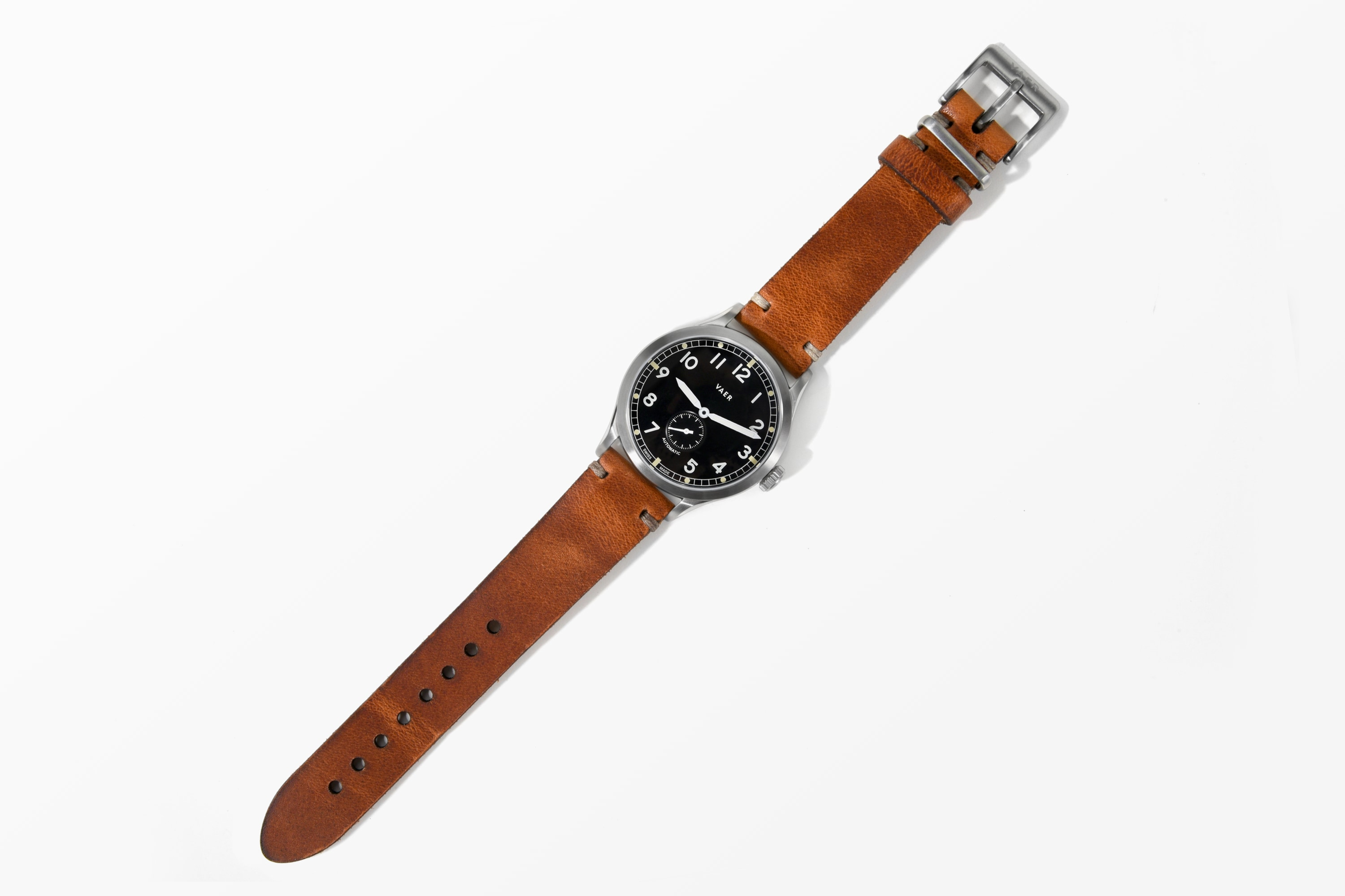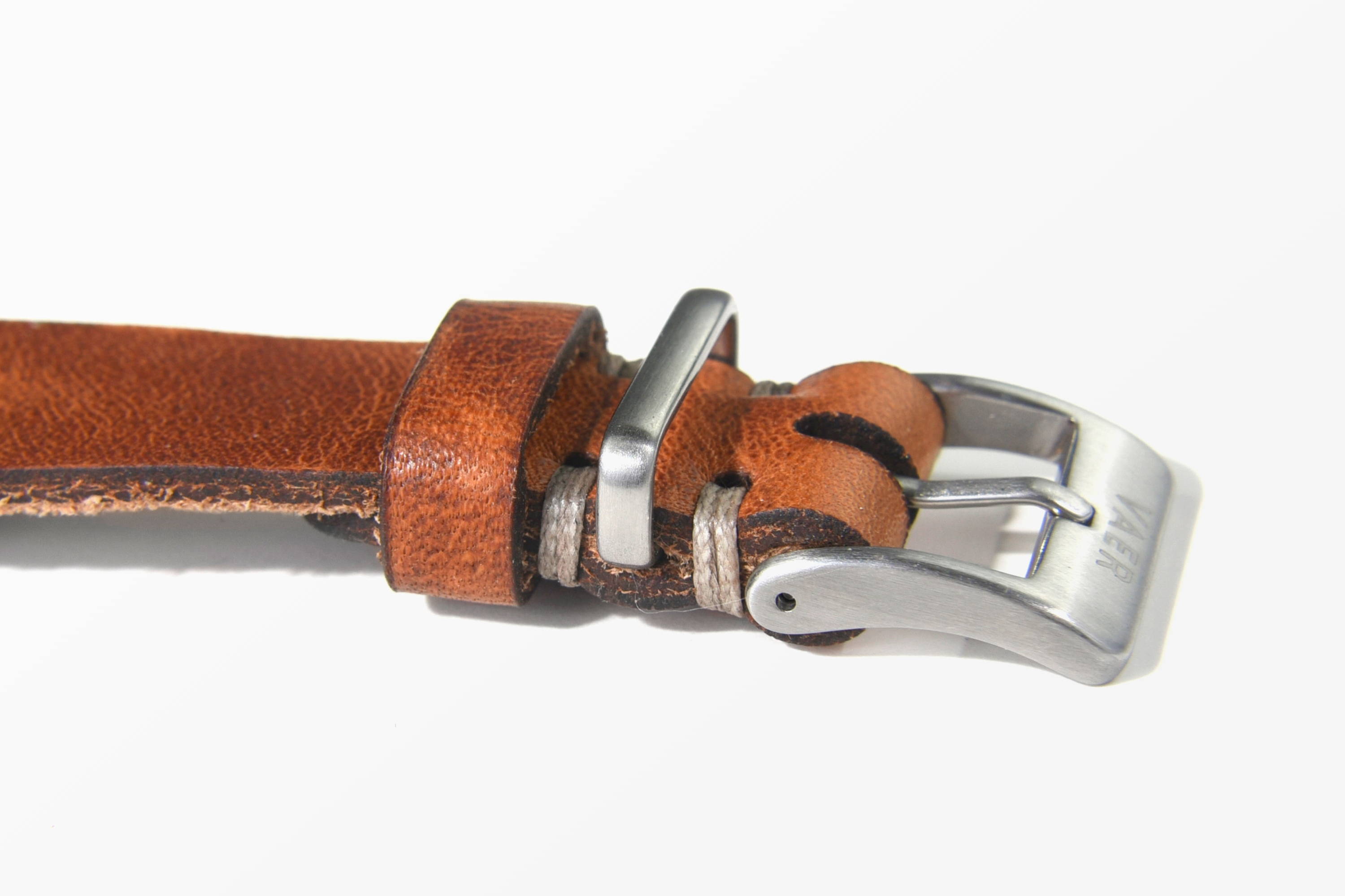 What sets Vaer leather straps apart? 
A wristwatch isn't worth much if you don't have a great strap to wear it on. When we first started exploring how to source leather bands it was obvious that offering a Chinese-made Genuine Leather strap was the easiest and cheapest path (hence why it's the default choice for most watch brands).
We weren't satisfied with this solution and decided to pursue a long and complicated path to make something better. The fact that you're reading this article is good indication that you've placed a priority on leather quality for your next watch purchase.
That's a good call.
Here are the main things that set Vaer leather apart:
1. We use American Cattle Hides.
2. Straps are tanned in Chicago by Horween.
3. Finished and sewn in North Carolina.
4. Integrated quick-release pins for easy changing.

We hope you enjoyed reading the article, and learned a few things about leather making in the United States. For more details on our watch straps you can visit the shop, or keep reading by clicking one of the article links below.
---
Ryan and Reagan co-founded Vaer Watches in Venice, California in 2016. As small business owners they handle just about every aspect of the daily operations of the company from watch design and supply chain management, to customer support and photography. Over the years, they've learned a thing or two about watchmaking, online retail, and American sourcing and assembly. If you have a question, comment or correction related to this article you can contact the authors directly at team@vaerdesign.com.