Guides to Operating Your Vaer Watch
Product Manuals
Vaer is an independently owned, self-financed American small business - which means our bottom line depends on a very simple goal: to deliver exceptional value to our customers. Our owner reviews are a glimpse into how we've delivered on this goal, and we hope that they will be helpful in making your own purchase decision. If you have a general question about one of our watches your can learn more by visiting our company FAQ.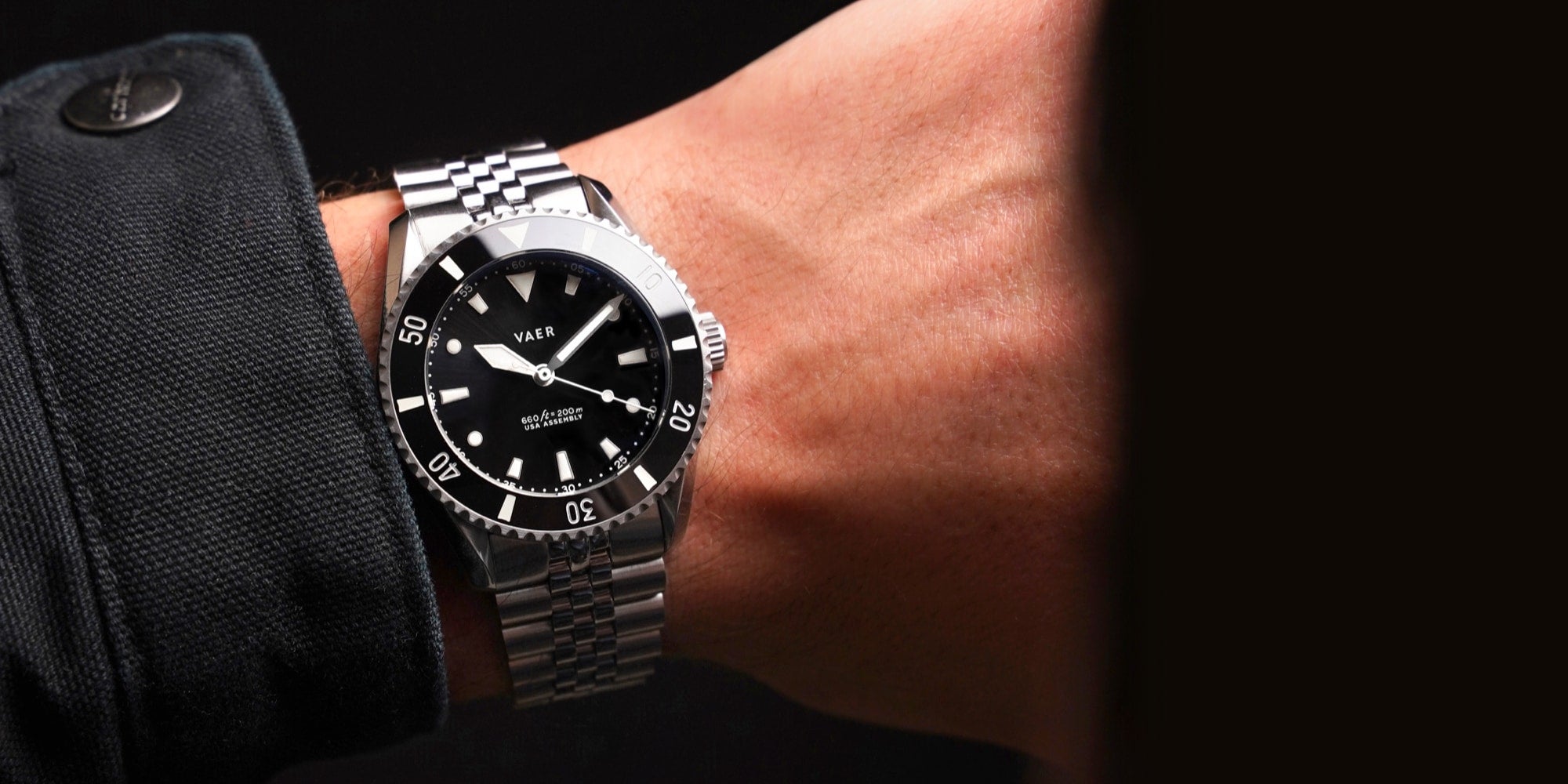 Sizing the Premium and Jubilee Steel Bracelets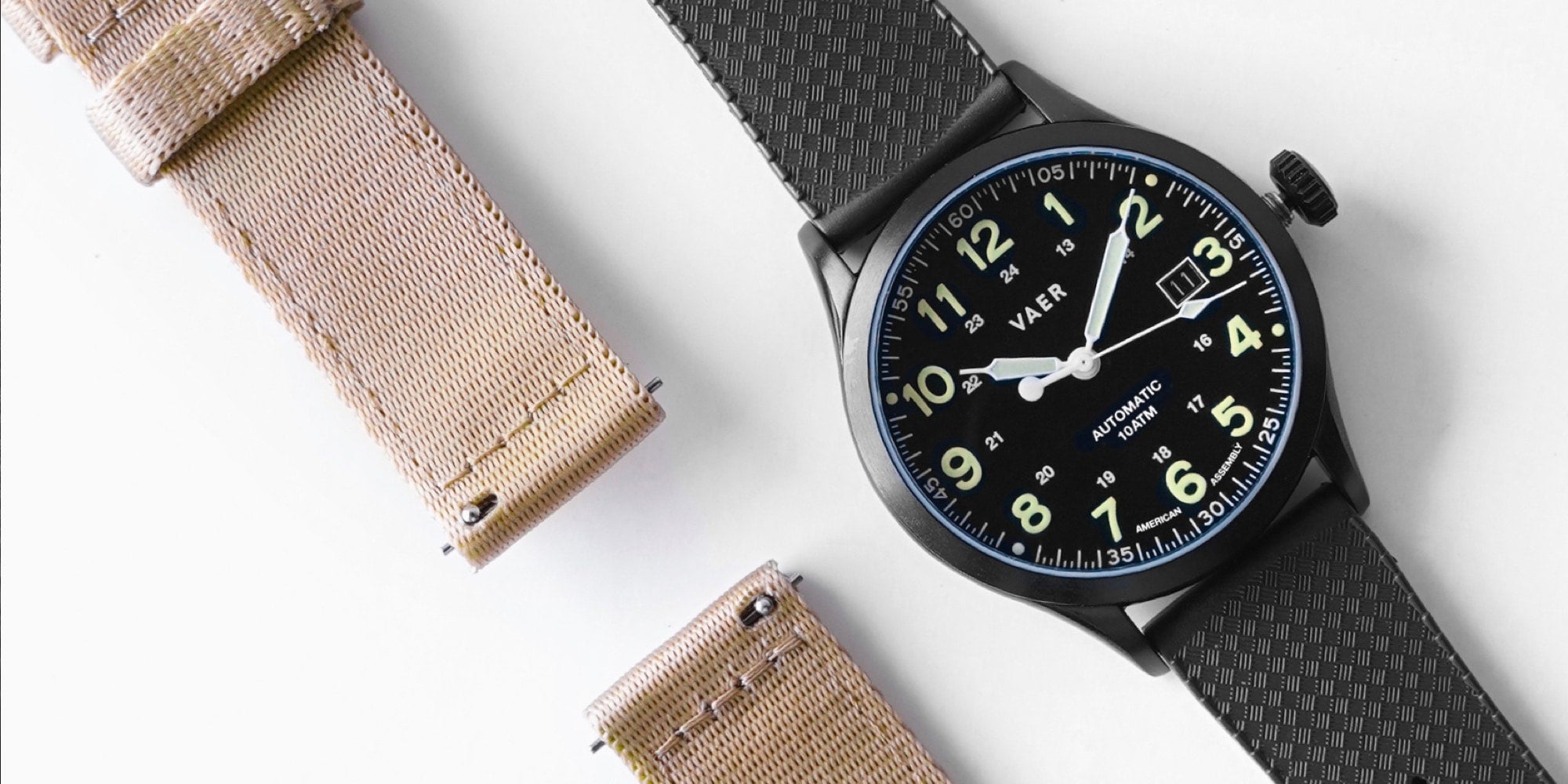 Fitting and Installing Vaer Quick-Release Straps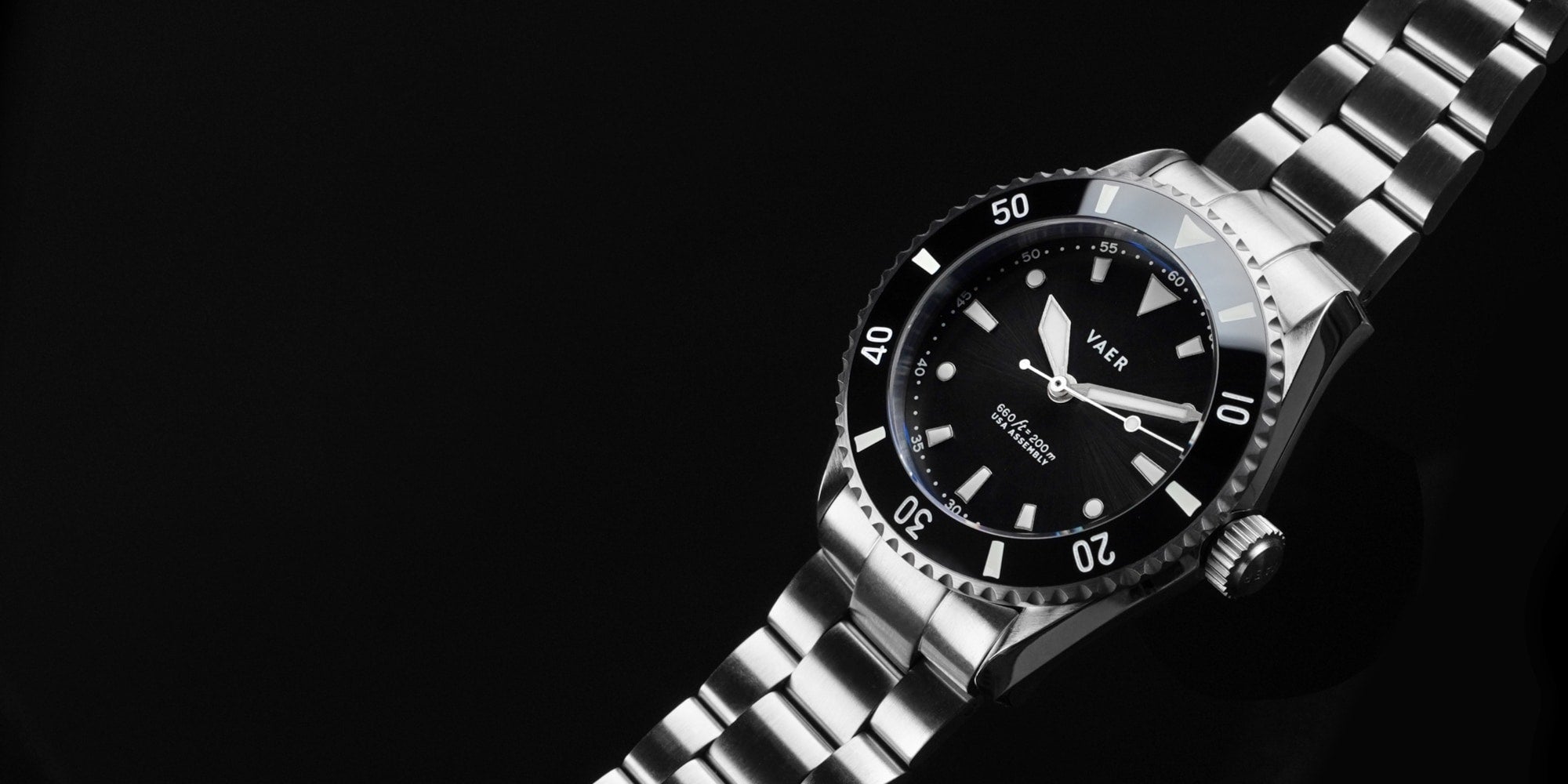 Single Pass Watch Strap Installation Guide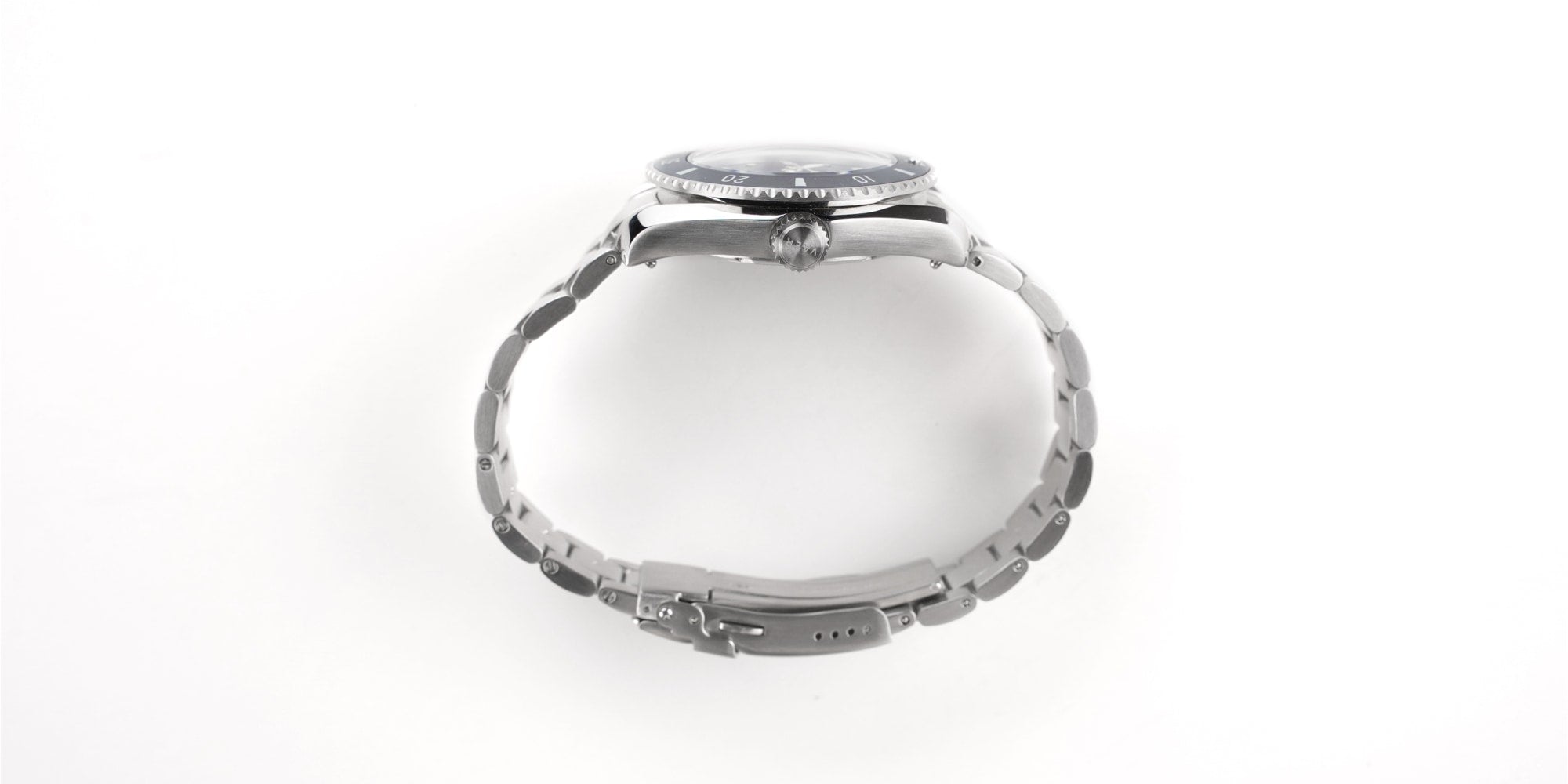 Bracelet Overview: Premium vs. Standard Bracelets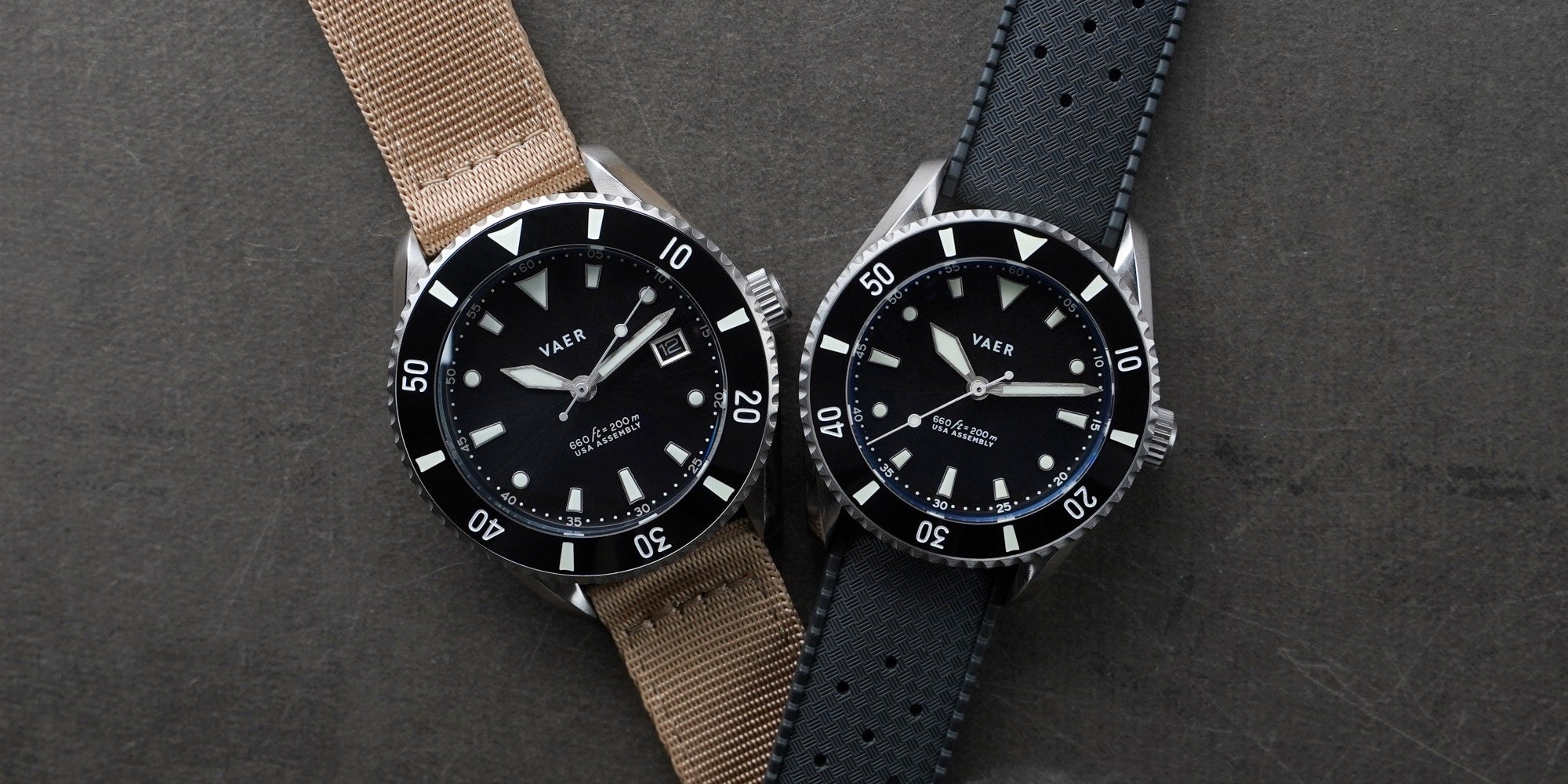 Solar Dive Watch Operation Guide (DS4, D4)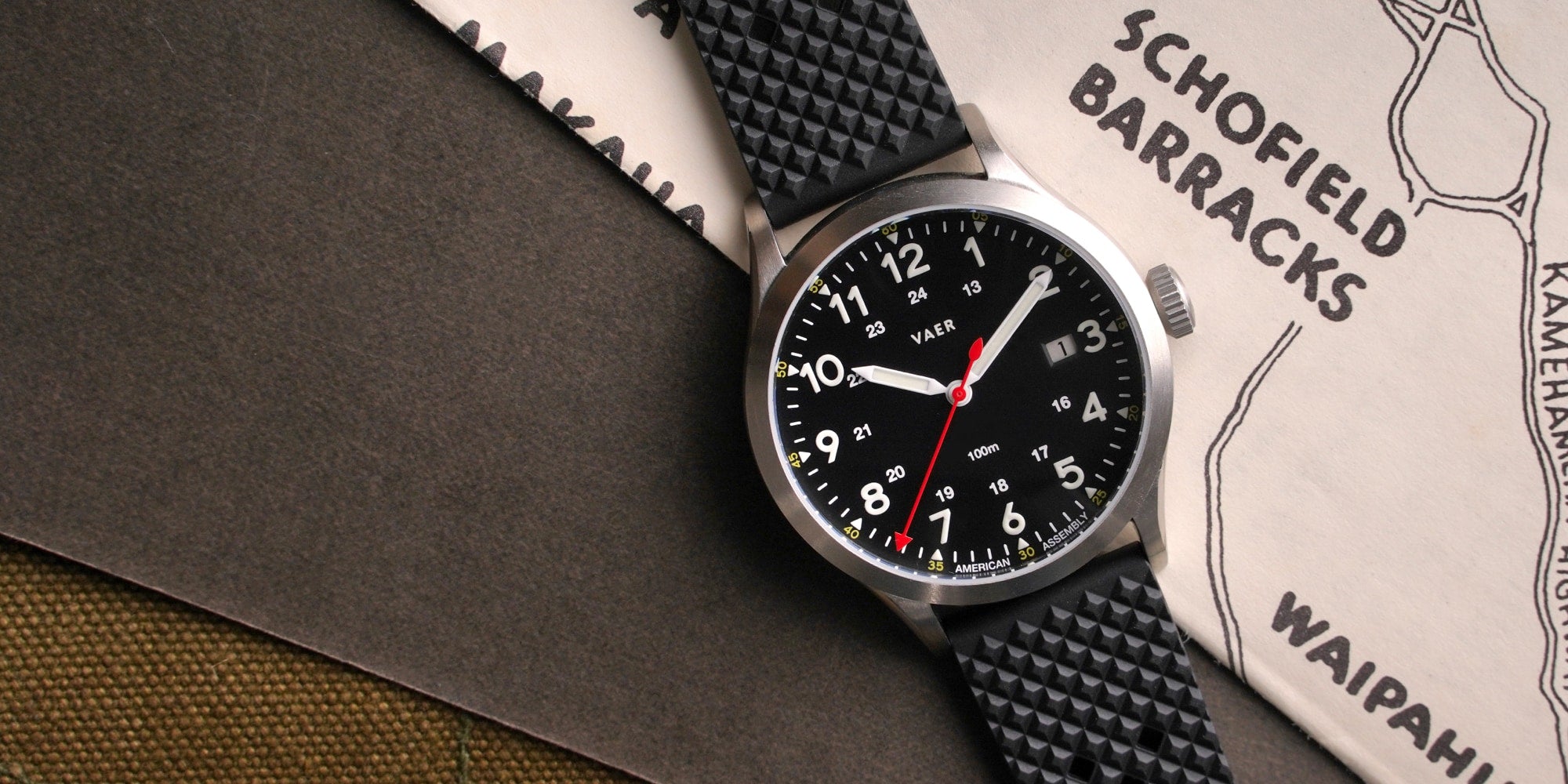 Setting the Time and Date on Vaer Quartz Watches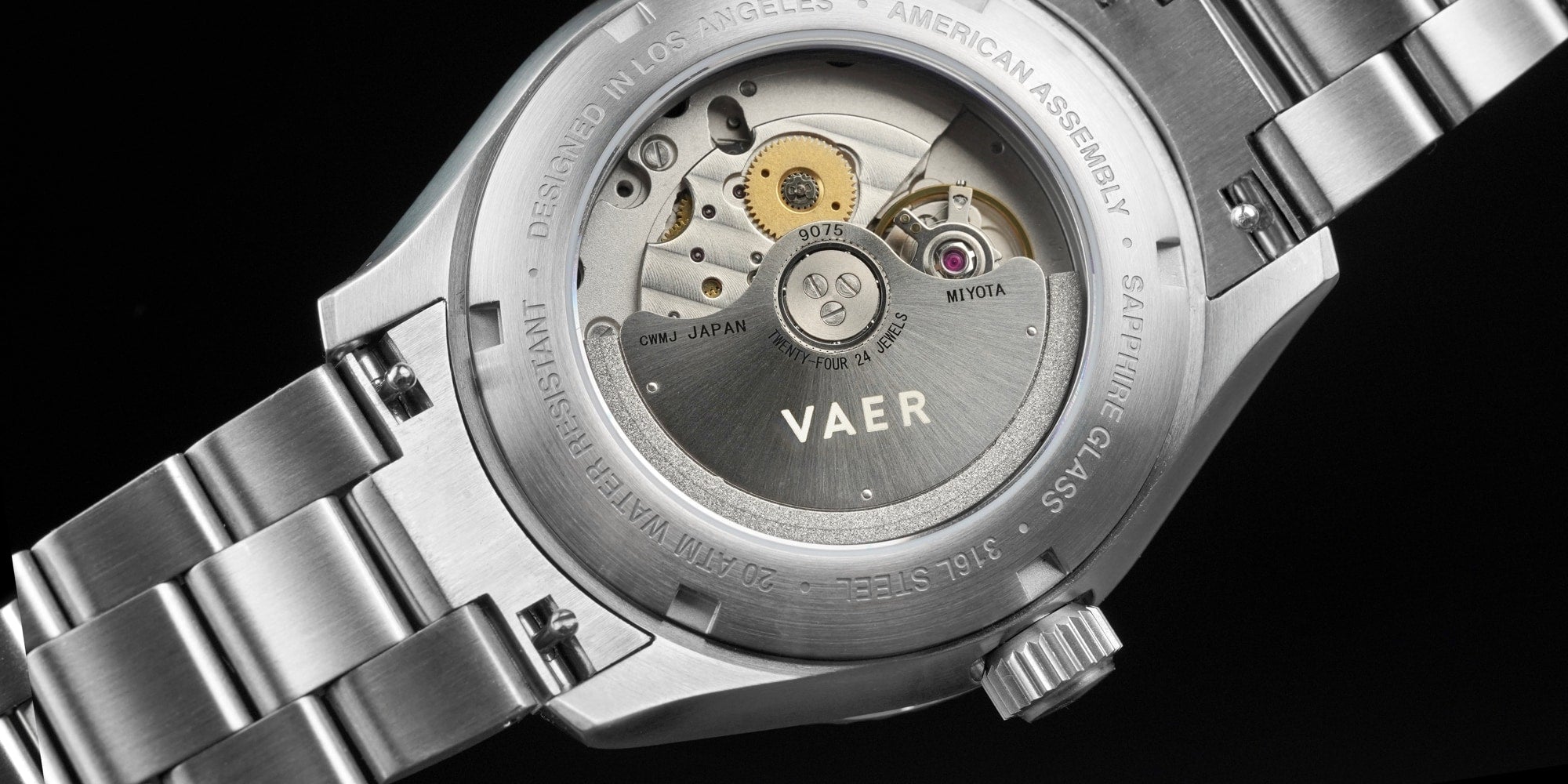 Setting the Time and Date on Vaer Automatics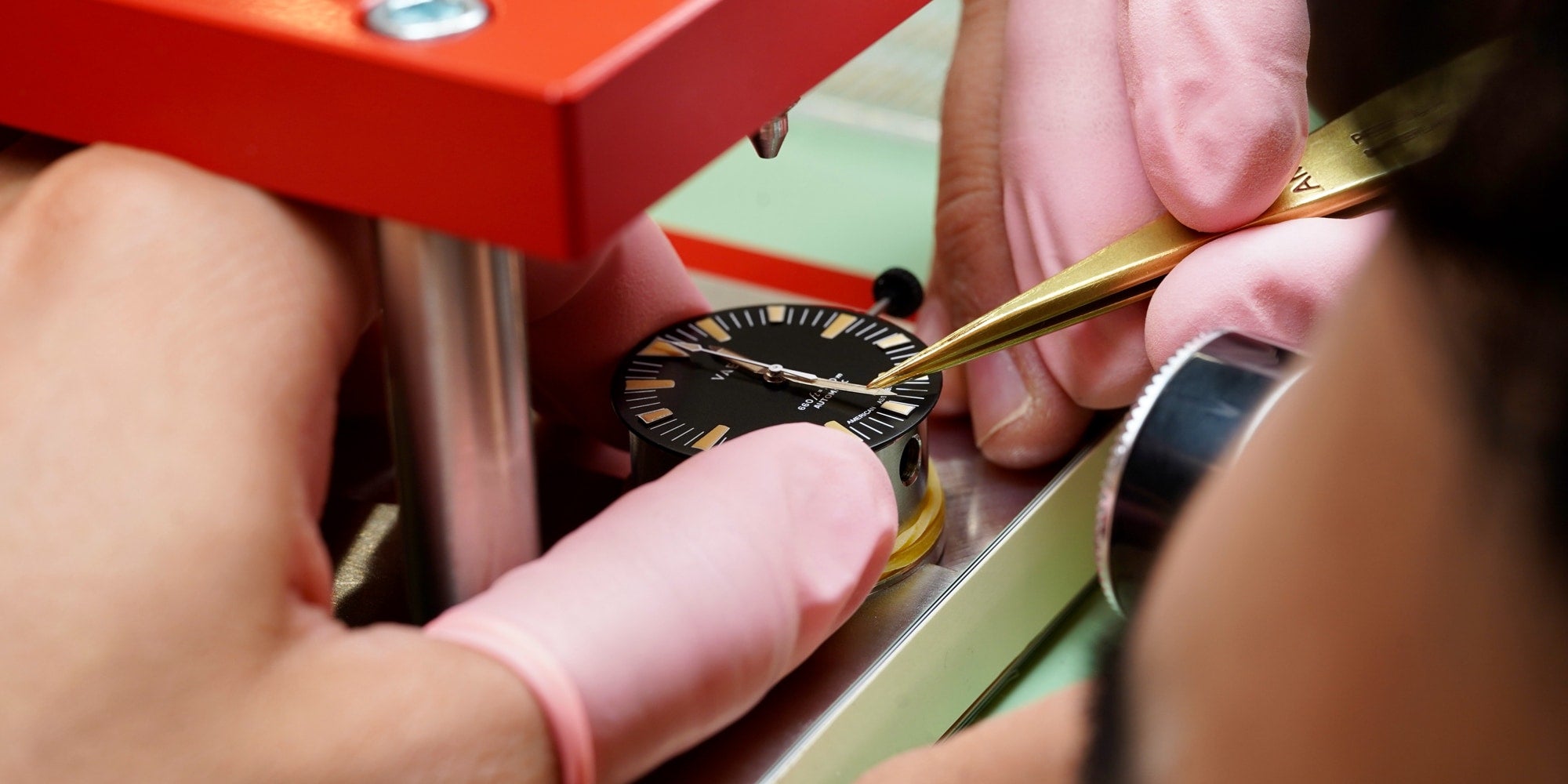 What does USA Assembly mean?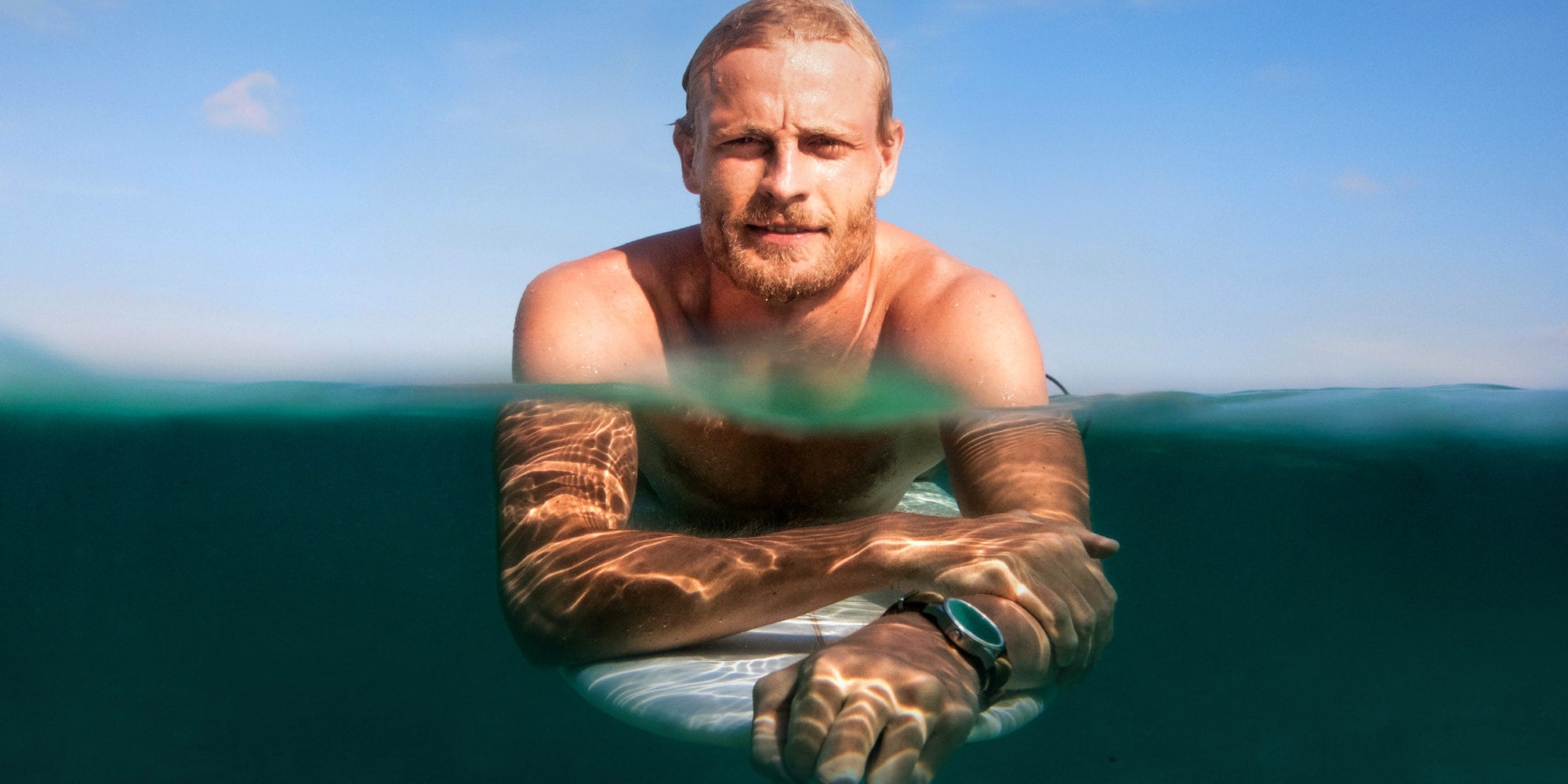 How Does Water Resistance Work in Watches?
Why do owners love our watches?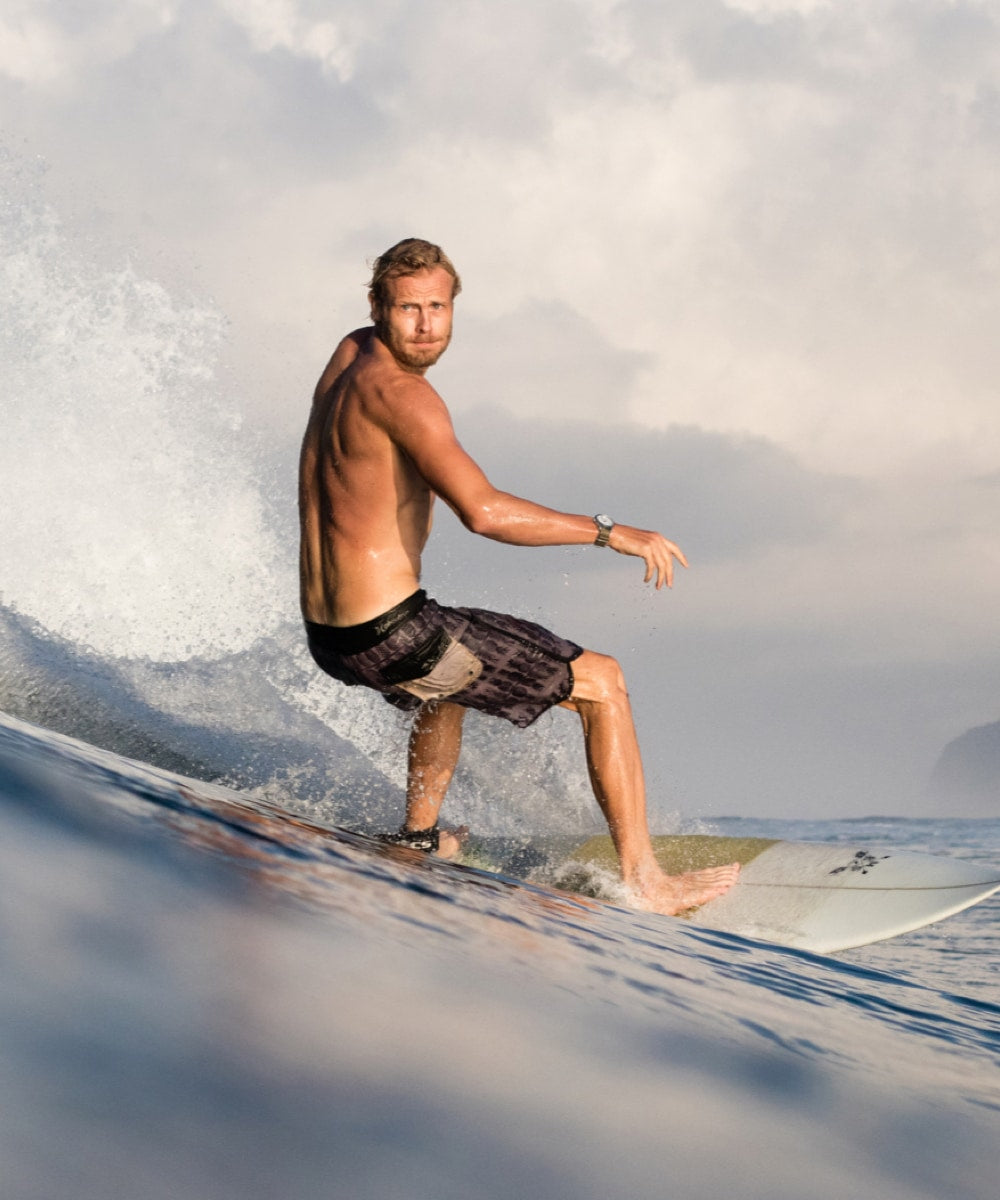 1) Made for the Water
"Bought a watch from Costco that was supposed to be waterproof and it leaked. Decided to try Vaer, and love it. This is the best watch I have ever owned. I have three bands; one for surfing, one for working and the upgraded stainless steel for weekends, it's like having 3 watches in 1."

Arturo A.| Verified Buyer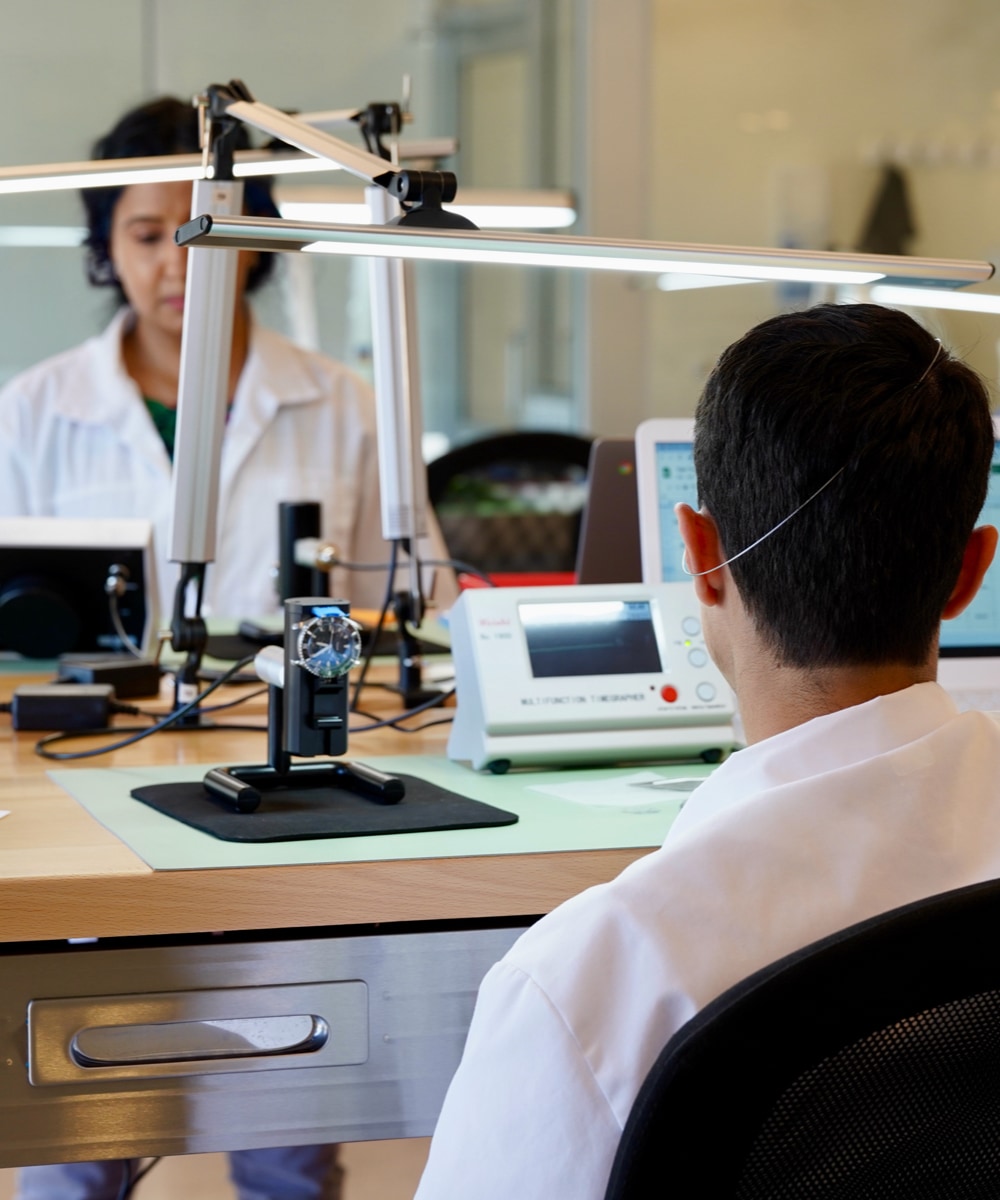 2) American Sourcing
"I have always been a "buy American" type of person, and I am so happy to finally be able to buy a watch that is mostly American made. It is amazing to me that you can buy an American assembled watch, that's rated to 100m, with a sapphire glass crystal for less than $300!"

Malcolm S. | Verified Buyer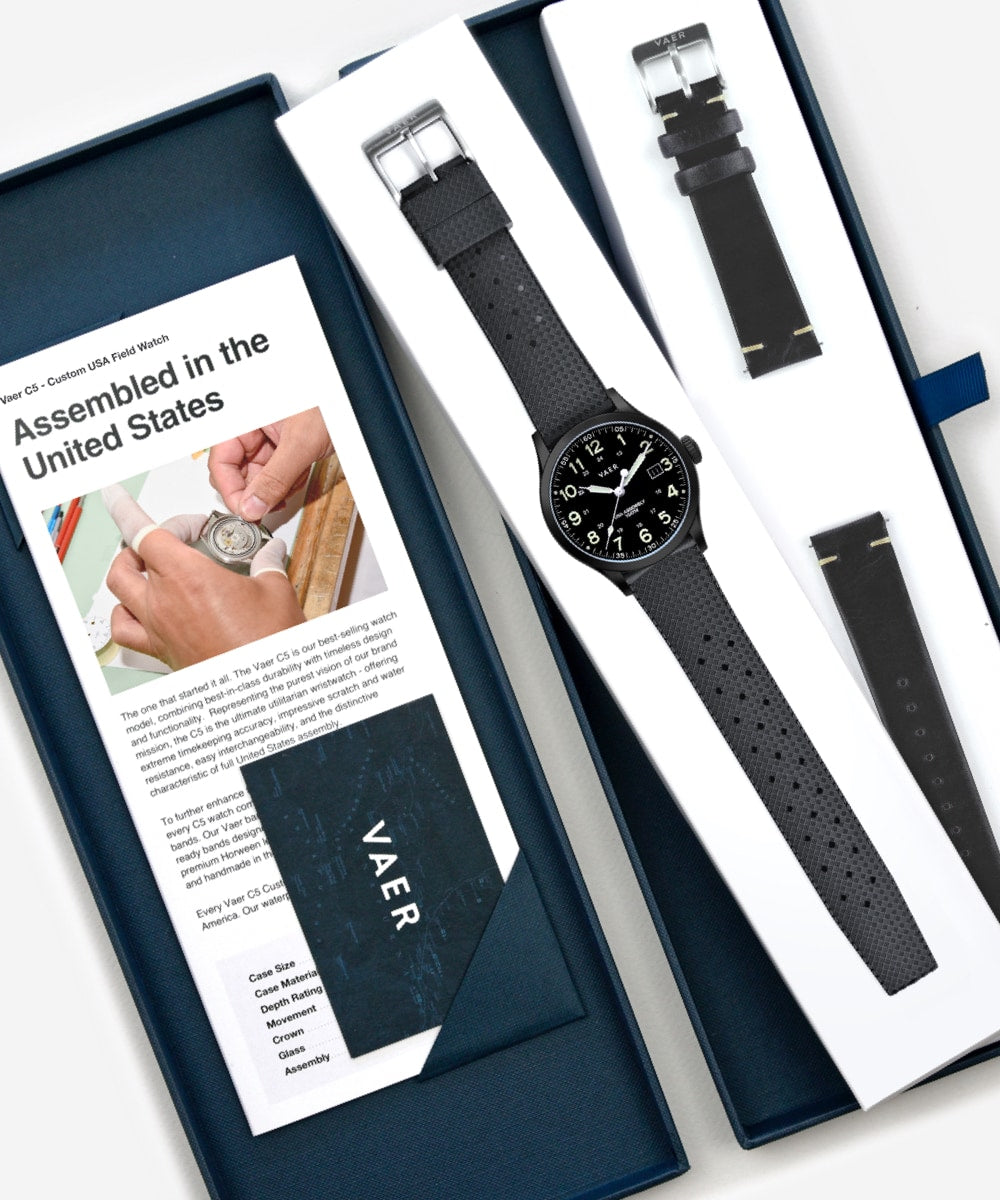 3) Stellar Build Quality
"In my 70+ years on the planet, I've had countless watches from all over the world. I have around 100 watches now, including Omega and Rolex. But, Vaer caught my eye. Looks, style, build-quality, all 'stellar' and just what I like. So, thus far I'm a 'completely satisfied customer'! "
Thomas D. | Verified Buyer
"The Best Field Watches Under $500"
330+
Feet of Water Resistance
Our watches are perfect for swimming, surfing and diving.
5,000+
Five-Star Reviews
Our success has been built on delivering exceptional value to our owners.