REGISTRATION FOR AMAZON & WHOLESALE PURCHASES
Register Your Vaer Warranty

Vaer is an independently owned, self-financed American small business - which means our bottom line depends on a very simple goal: to deliver exceptional value to our customers. Our owner reviews are a glimpse into how we've delivered on this goal, and we hope that they will be helpful in making your own purchase decision.

"The watch equivalent of a pair of Made in USA Japanese selvedge jeans."
"USA Craftsmanship in a sea of foreign-built timepieces."
"The founders clearly have a respect for the history they're tapping into."

When you consider Vaer's commitment to making rugged but attractive "outdoor" watches, the decision to make a Dirty Dozen homage part of their initial mechanical offering makes a lot of sense. An issued watch, in many ways, is the ultimate outdoor watch. It has to contend with obstacles far more difficult to predict than today's sports watches, while maintaining perfect legibility and reliability.
A Diverse and Growing Community
Our community is incredibly diverse, but a common trait is a research-oriented mindset and an ability to appreciate real product value. The best evidence of this expertise is our customer reviews, which are detailed, sophisticated and filled with a near endless list of unique ownership experiences.
All Vaer watches are ocean-ready. Our divers are designed for the very limits of real-world depth exposure.
All Dive watches feature a scratch-resistant double domed crystal to protect the dial from damage and impact.

Our C5, A5 & D5 models are assembled and tested in America. Our A7, A12 & D7 models are Swiss Made.
Thousands of
Five-Star Reviews

We believe the best products are those that you can count on for years of everyday wear - from office, to ocean, to overseas travel. While luxury items have their time and place, we've built our watch collection for those who want a beautiful, well-built watch that they never have to worry about.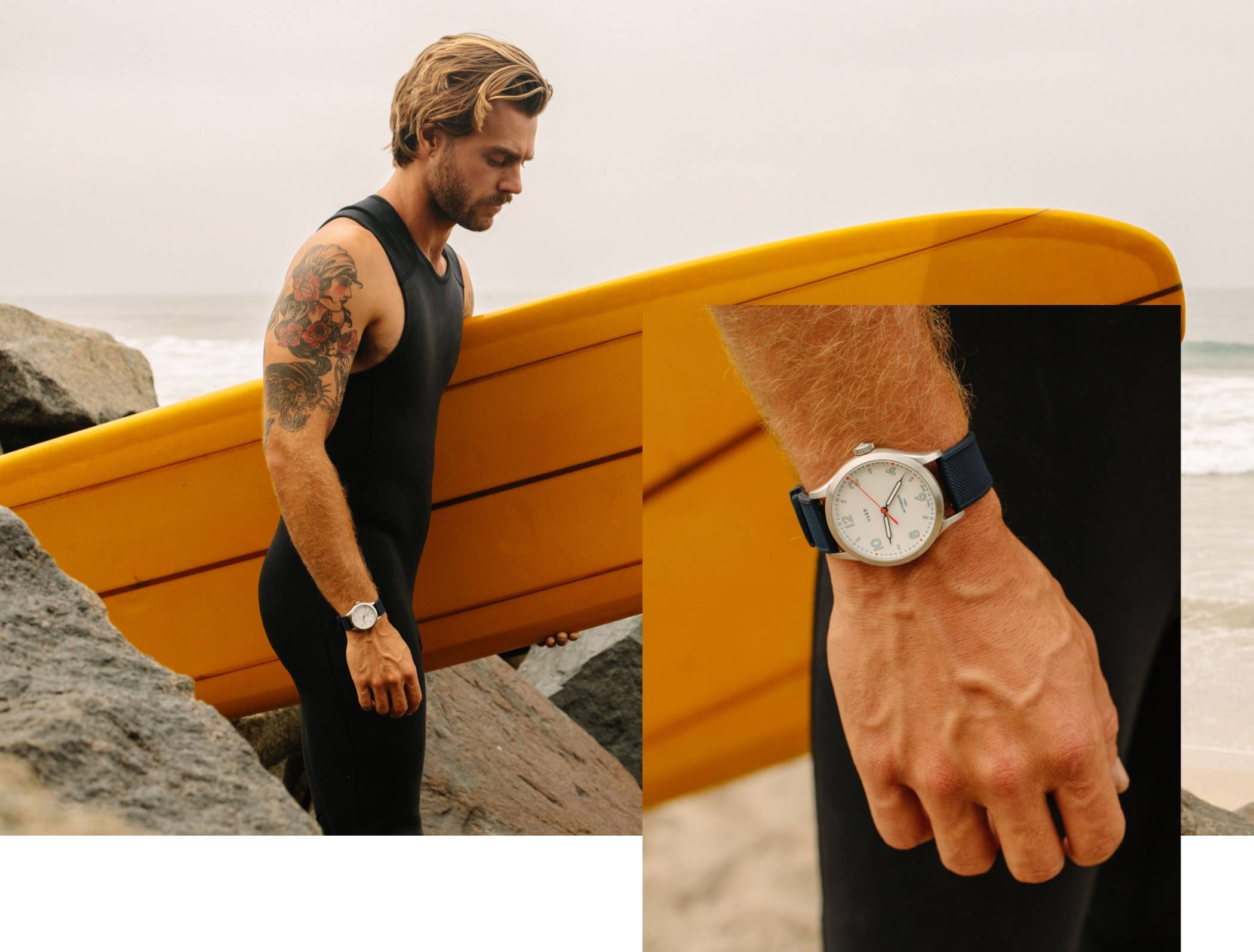 Whether you're planning your own diving expedition, or just looking for a timeless and well-built watch you can trust around the water, Vaer has what you're looking for.