Worn Everywhere,
Trusted Anywhere


Our community is incredibly diverse, but a common trait is a research-oriented mindset and an ability to appreciate real product value. The best evidence of this expertise is our customer reviews, which are detailed, sophisticated and filled with a near endless list of unique ownership experiences.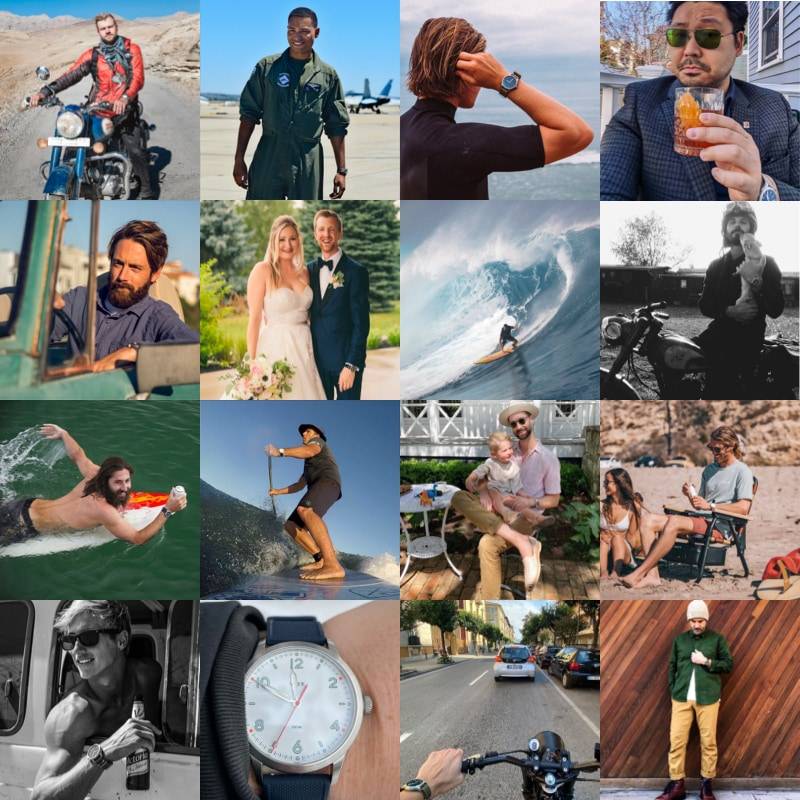 ---
---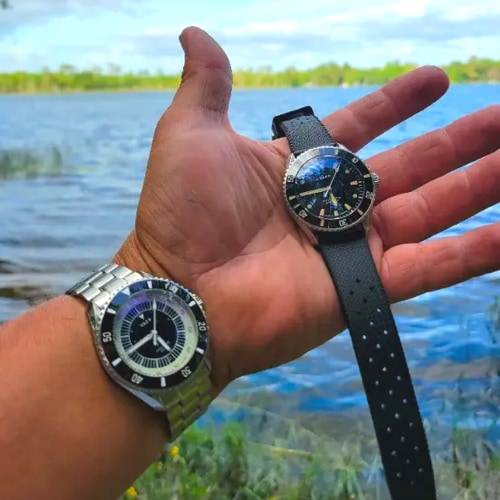 ★★★★★
"Proud of my watches"

"I've bought three watches from them now and plan on getting more. My hope is that a potential customer is doing exactly as I did, doing my research, somewhat jaded and skeptical, trying to mull through the BS. I can assure you that what you see is what you get, solid understated quality. If you're looking for a timepiece that is made from great materials, assembled in the USA with a variety of classic designs, look no further."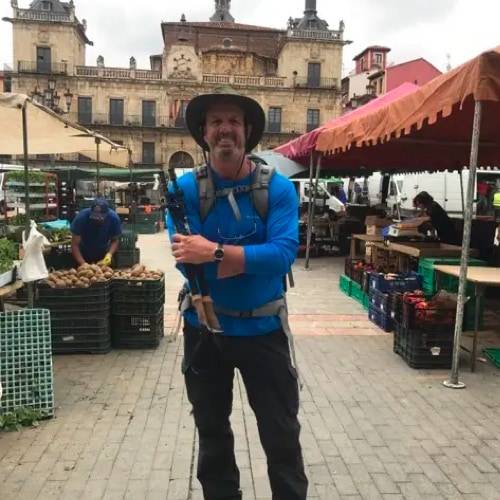 ★★★★★
"500 miles and still ticking"

"I wore my Vaer throughout our pilgrimage across Spain's Camino de Santiago. We hiked 500 miles and weight, performance and functionality were critical. The timepiece performance was exceptional and the water proofing features came in handy during rain soaked days. The nylon bands were perfect during the day and the leather strap was a nice upgrade for after hours R&R. Kudos to the VAER team for optimizing form, fit, and functionality. "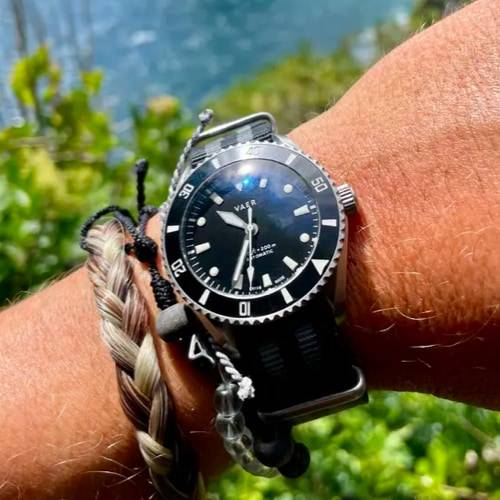 ★★★★★
"My favorite watch ever"

"I've owned the first edition of the D7 Arctic for about a year and a half now, and I can say definitively that it is hands-down my favorite watch I've ever owned. It is stylish, reserved, tough, and accurate. Last year I wore it on a trip to Maui (see photo), and it went through 8 days of swimming, sand, and hiking without missing a beat. "
---
---
---
---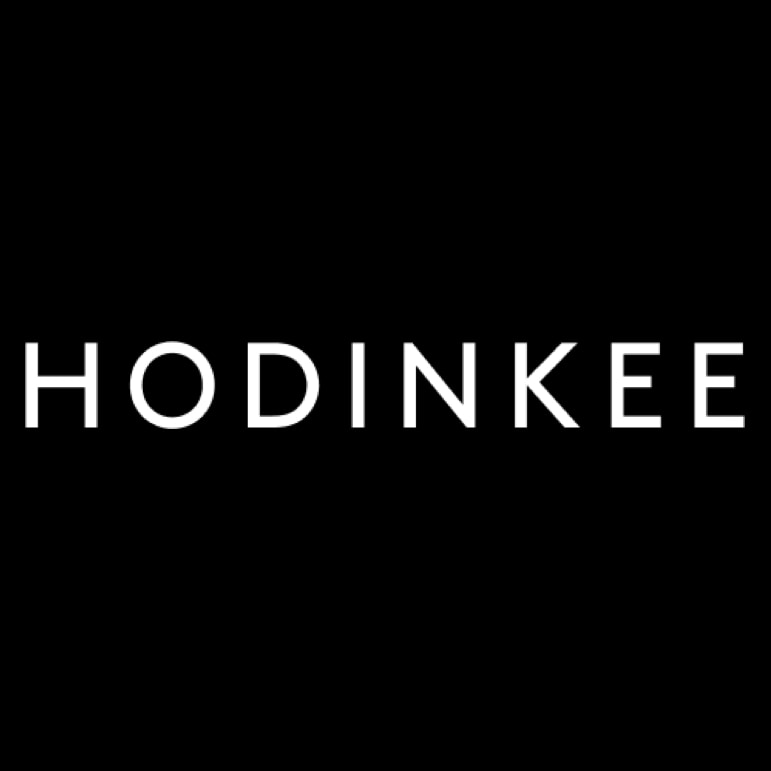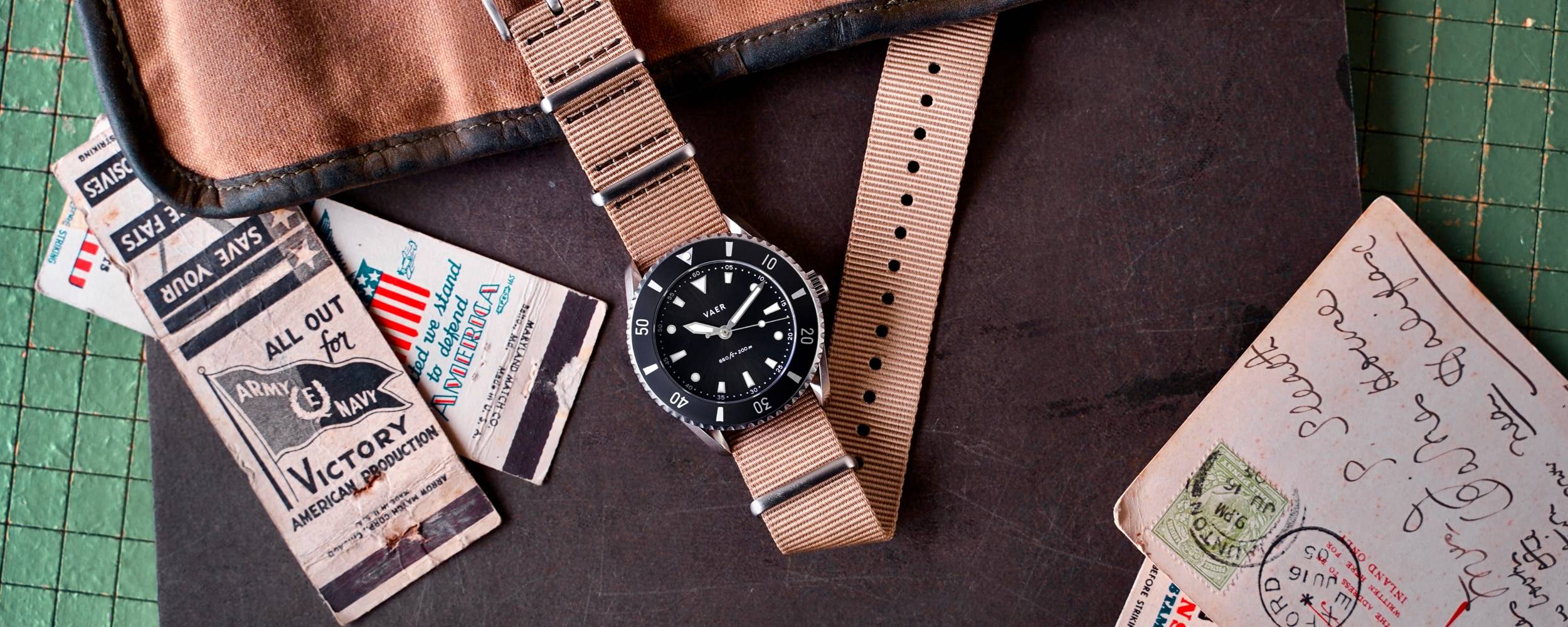 ---
"Those who eschew overbuilt watches will appreciate the downscaled and sleek design."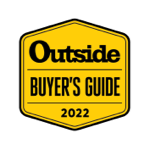 ---
Meant for daily use in extreme conditions
In our view, the best watches grow more valuable the more you use them.
With this in mind, we've always built our products to be able to survive and thrive in the most extreme outdoor conditions.
Timeless refinement in any situation
We don't build just watches that work in the wilderness. In our view, true value comes in being able to also dress up your timepiece and turn heads and start conversations in more formal situations.
---
---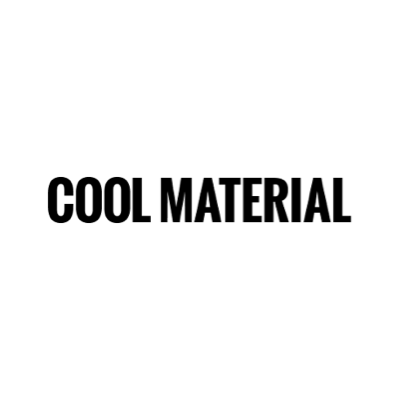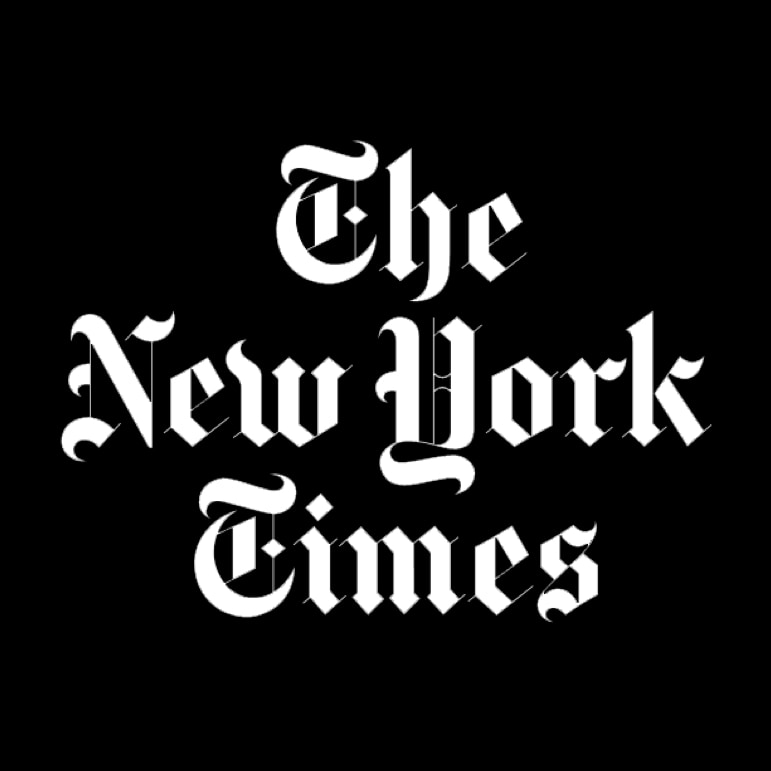 ---
---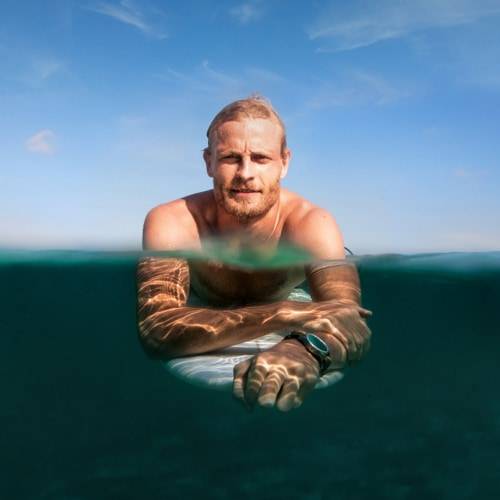 All Vaer watches are ocean-ready and sold with a guaranteed waterproof warranty thanks to rigorous pressure testing and the universal use of a locking screwdown crown.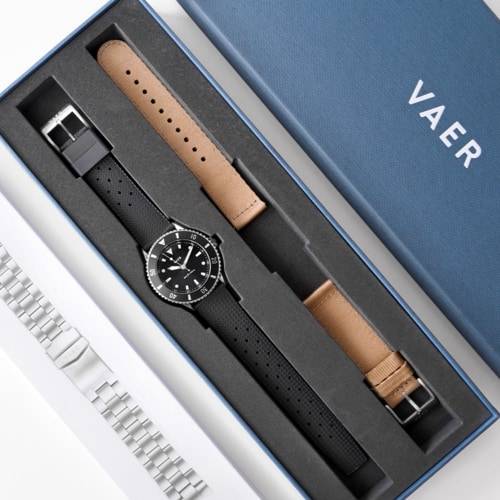 Every watch we sell comes with two interchangeable 20mm straps. Plus our entire strap lineup is cross-compatible making it easy to personalize your watch with additional designs.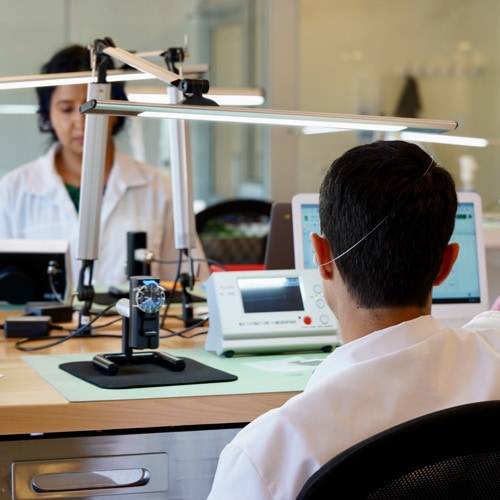 We're proud to be the largest independent watch assembler in the United States, and we've always prioritized US-sourcing in our supply chain.
---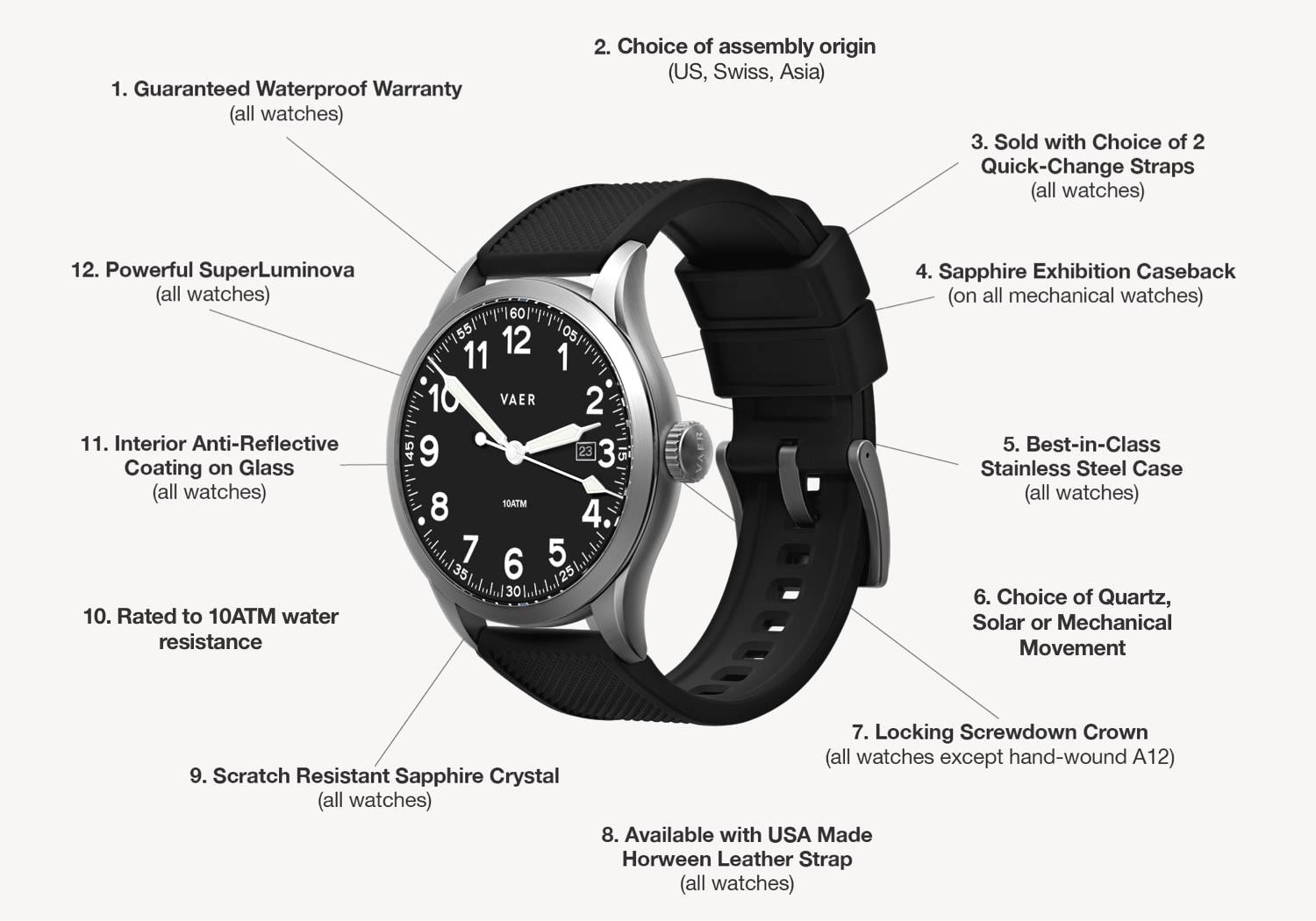 ---
---
A New Era in American Watchmaking
Vaer is an independently owned, self-financed American small business - which means our bottom line depends on a very simple goal: to deliver exceptional value to our customers. Our owner reviews are a glimpse into how we've delivered on this goal, and we hope that they will be helpful in making your own purchase decision.
---
Due to batch assembly and demand, all dive watches ship will ship first come, first serve.
Full Refund within 30 Days
We think you'll love this watch. If not, we make it easy to exchange.
All Vaer watches are sold with a 24 month guaranteed warranty.
---