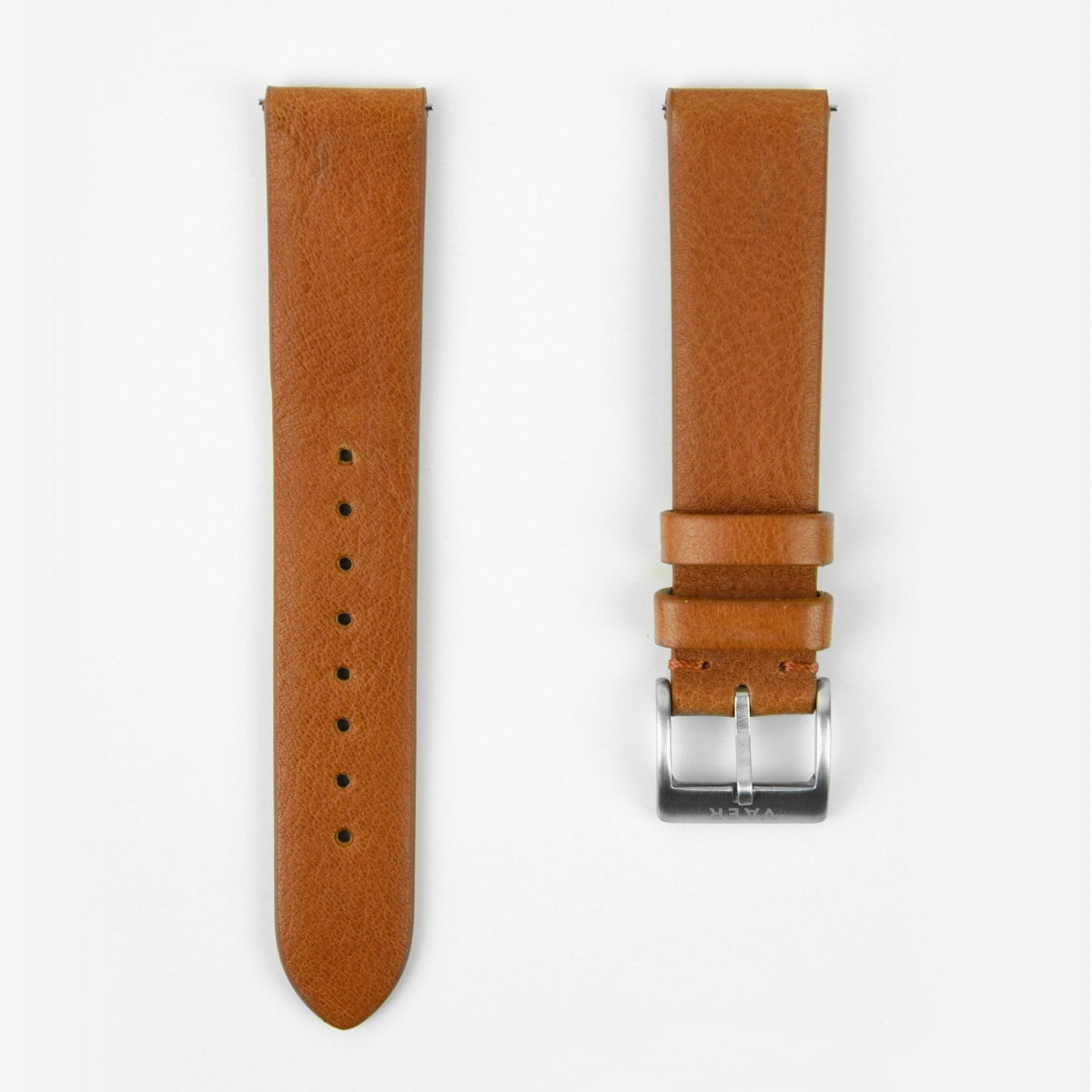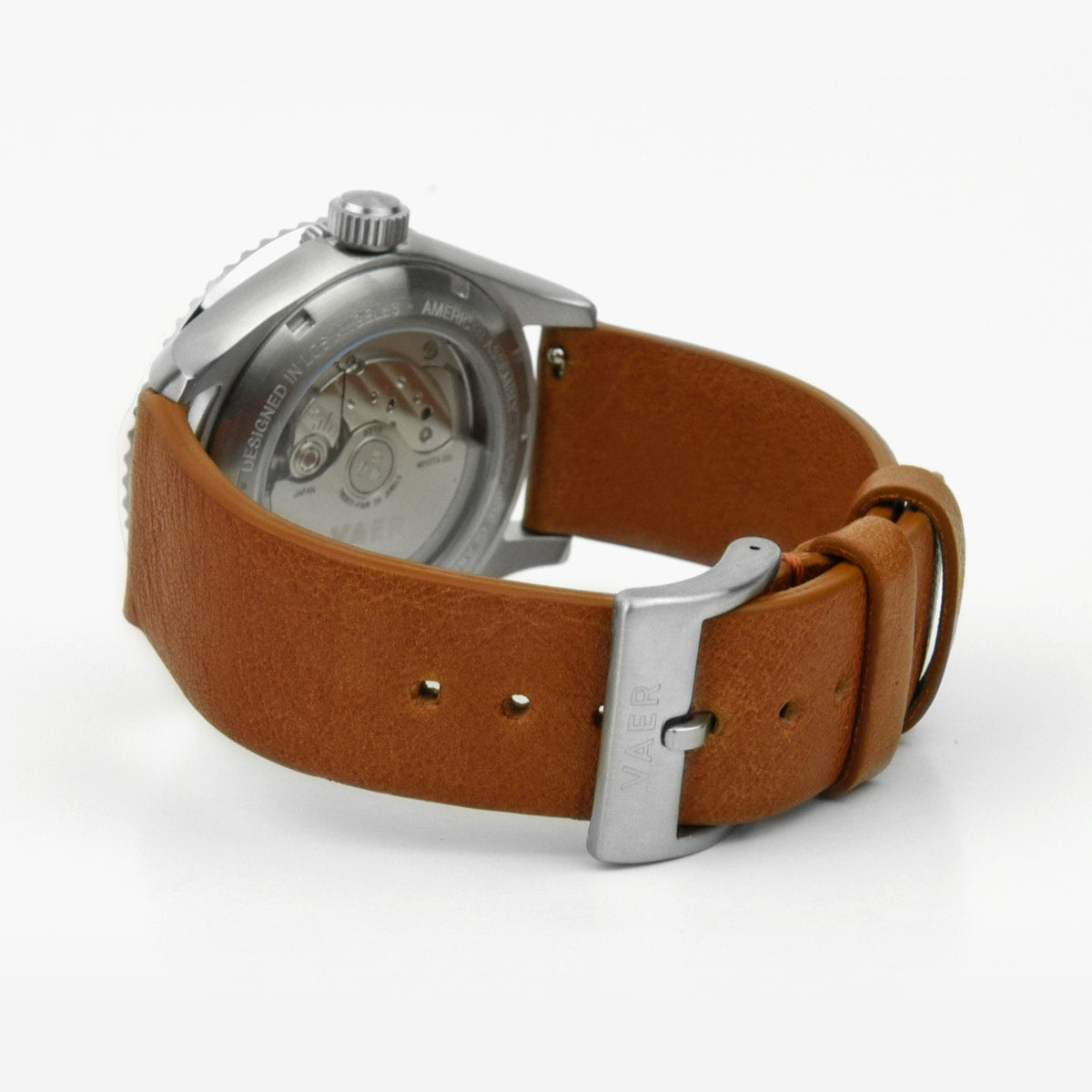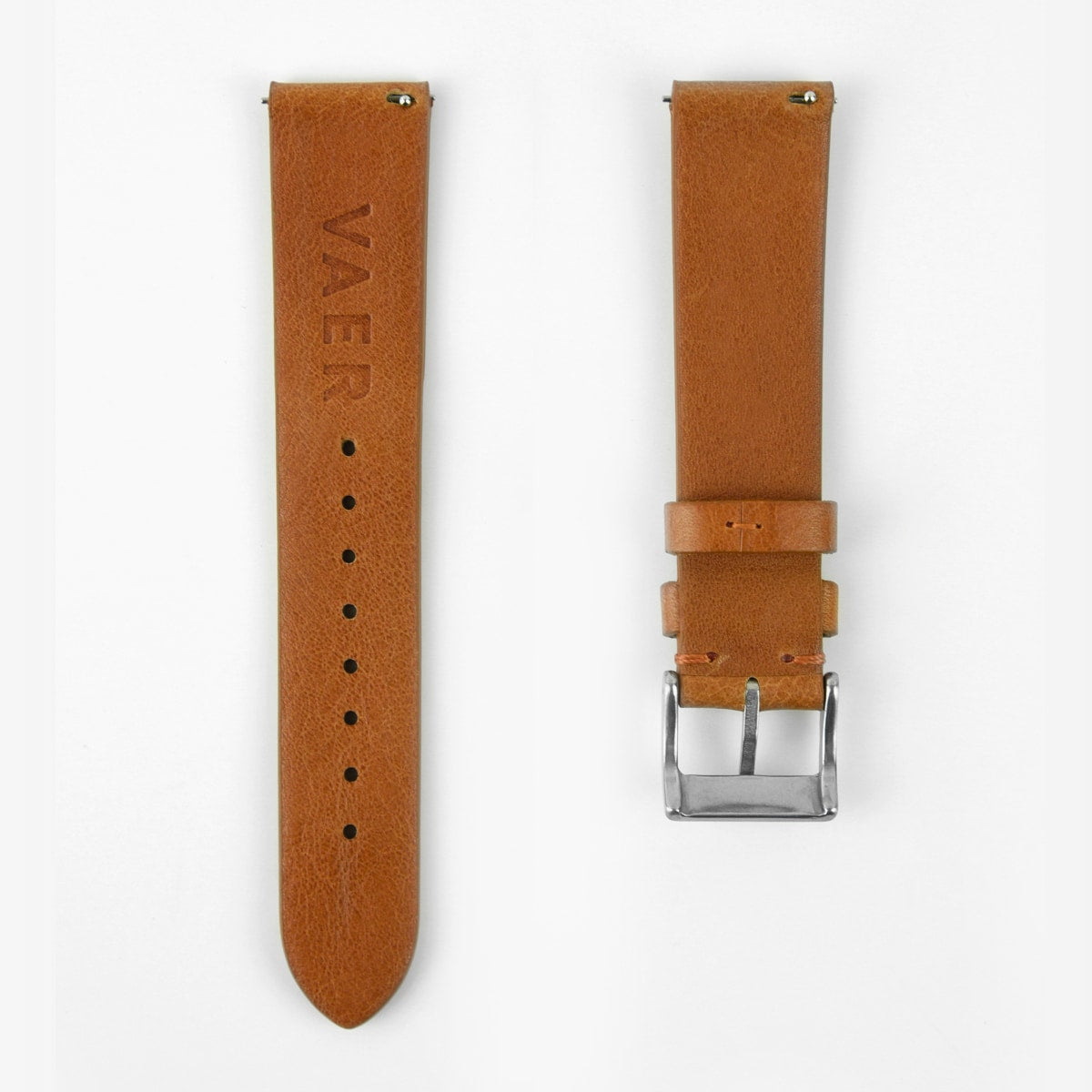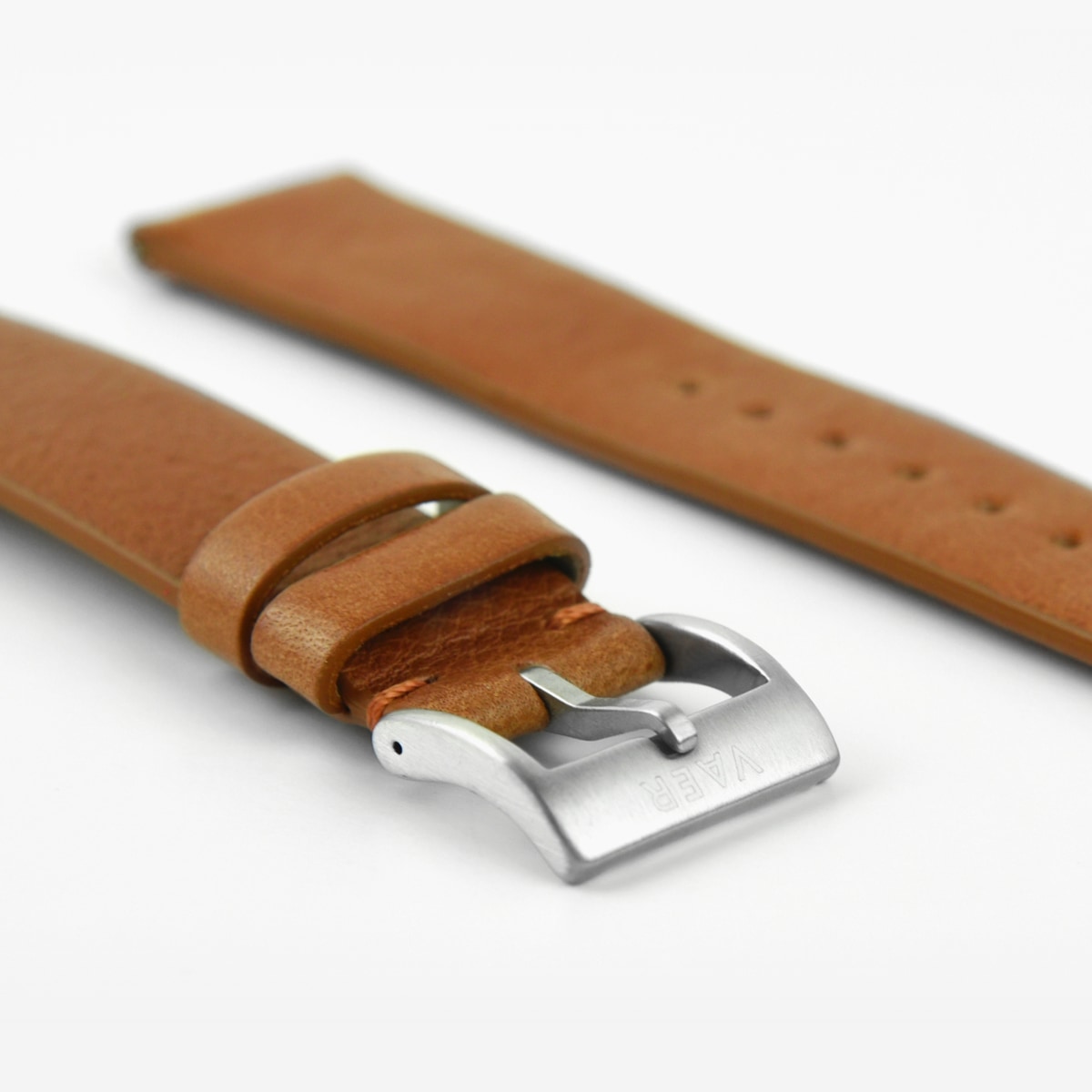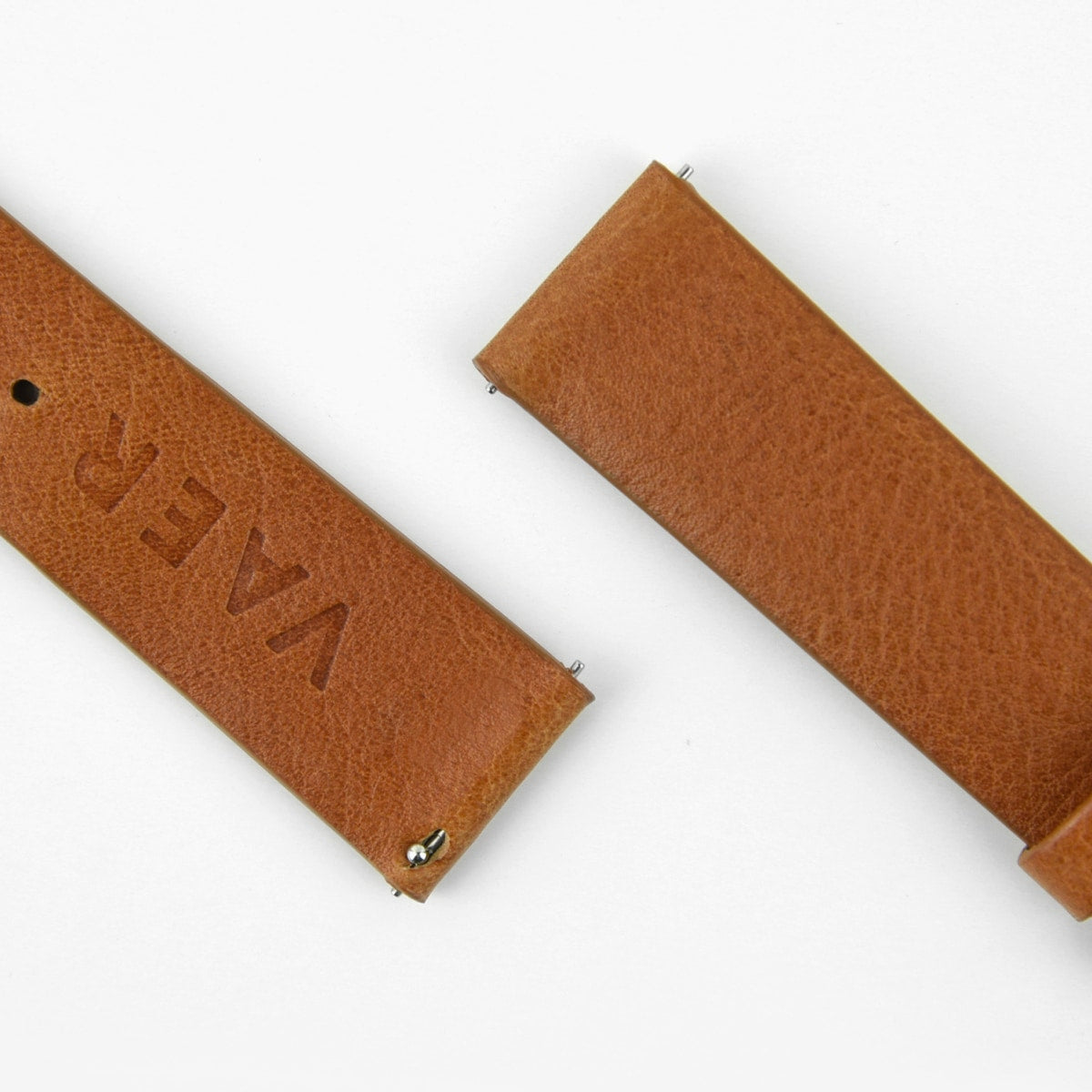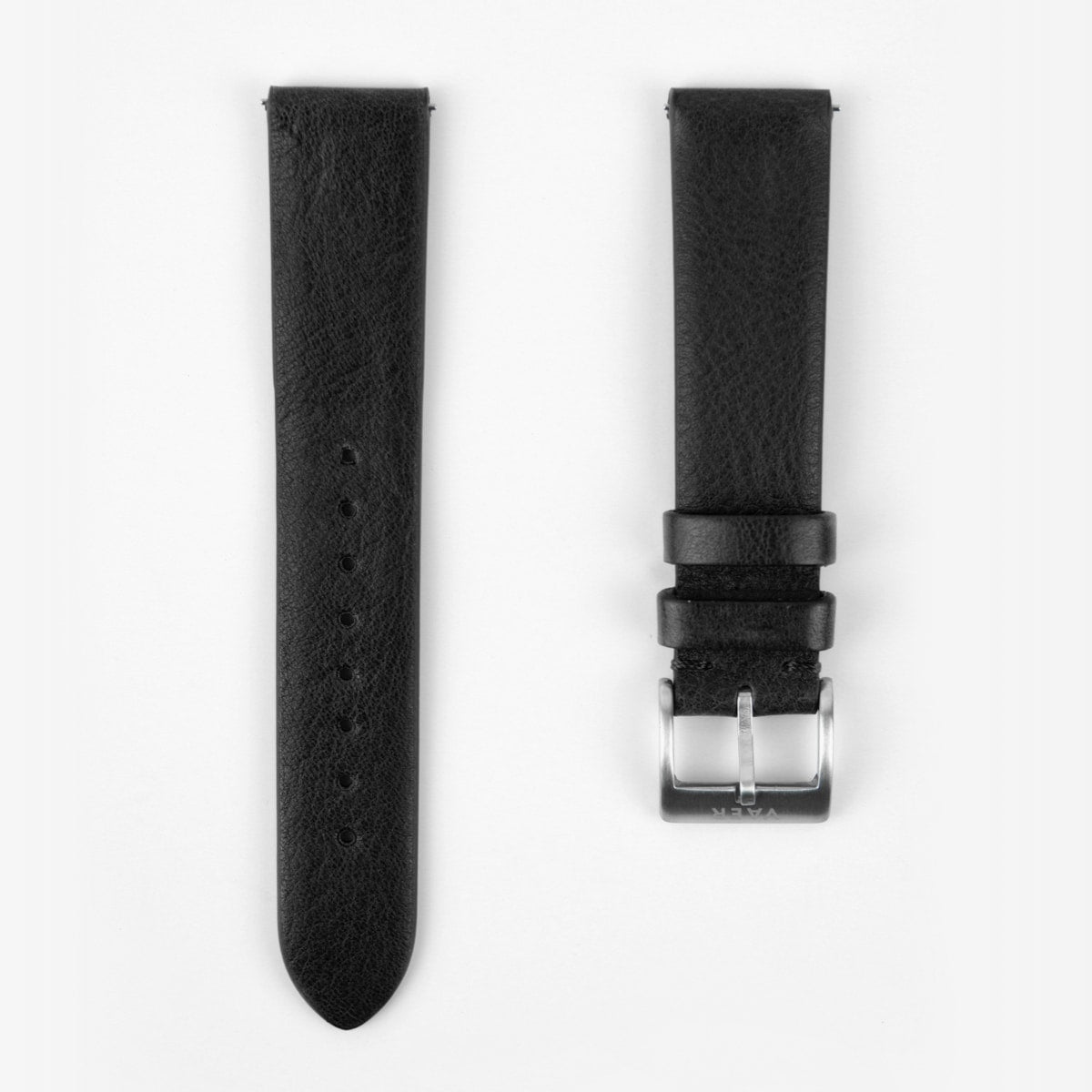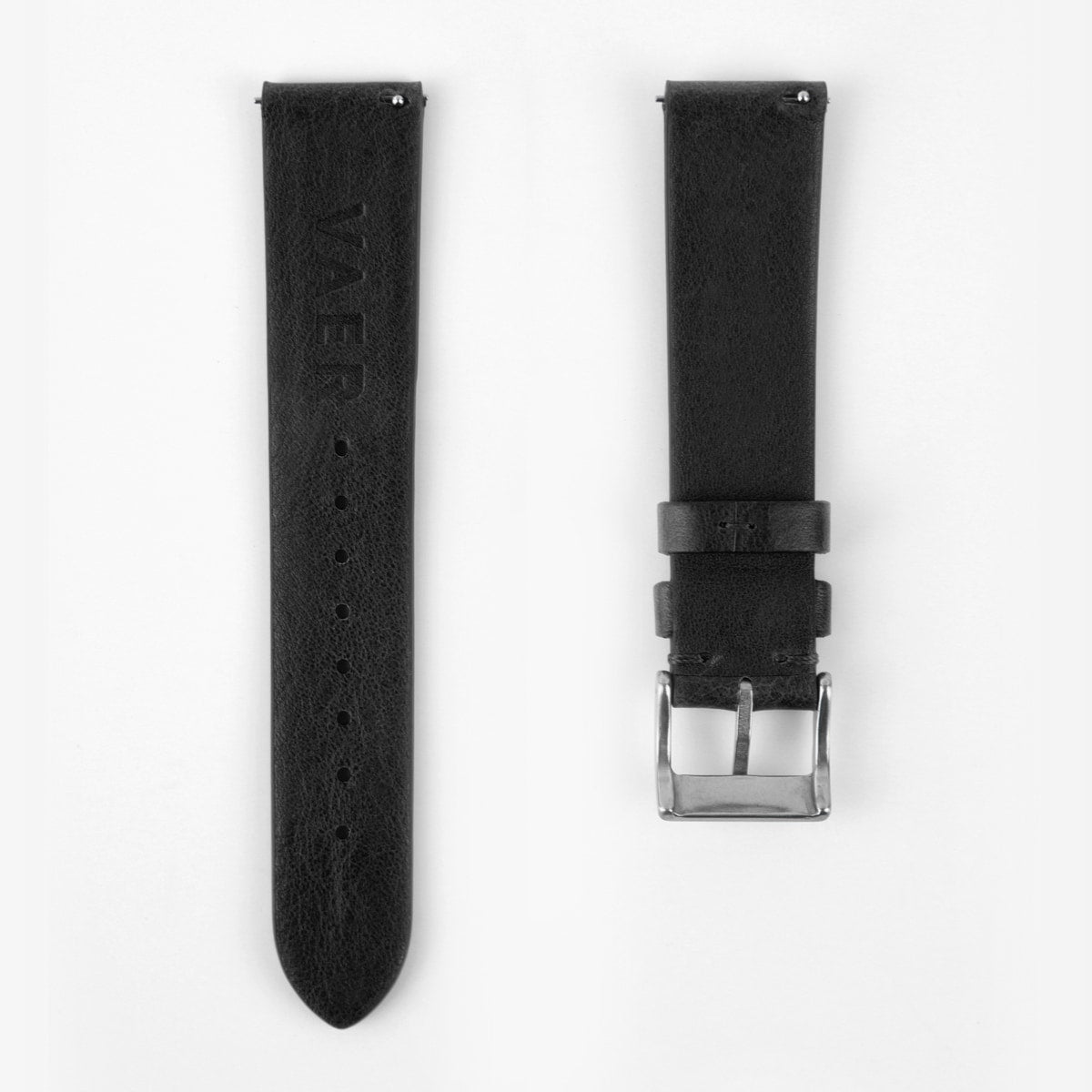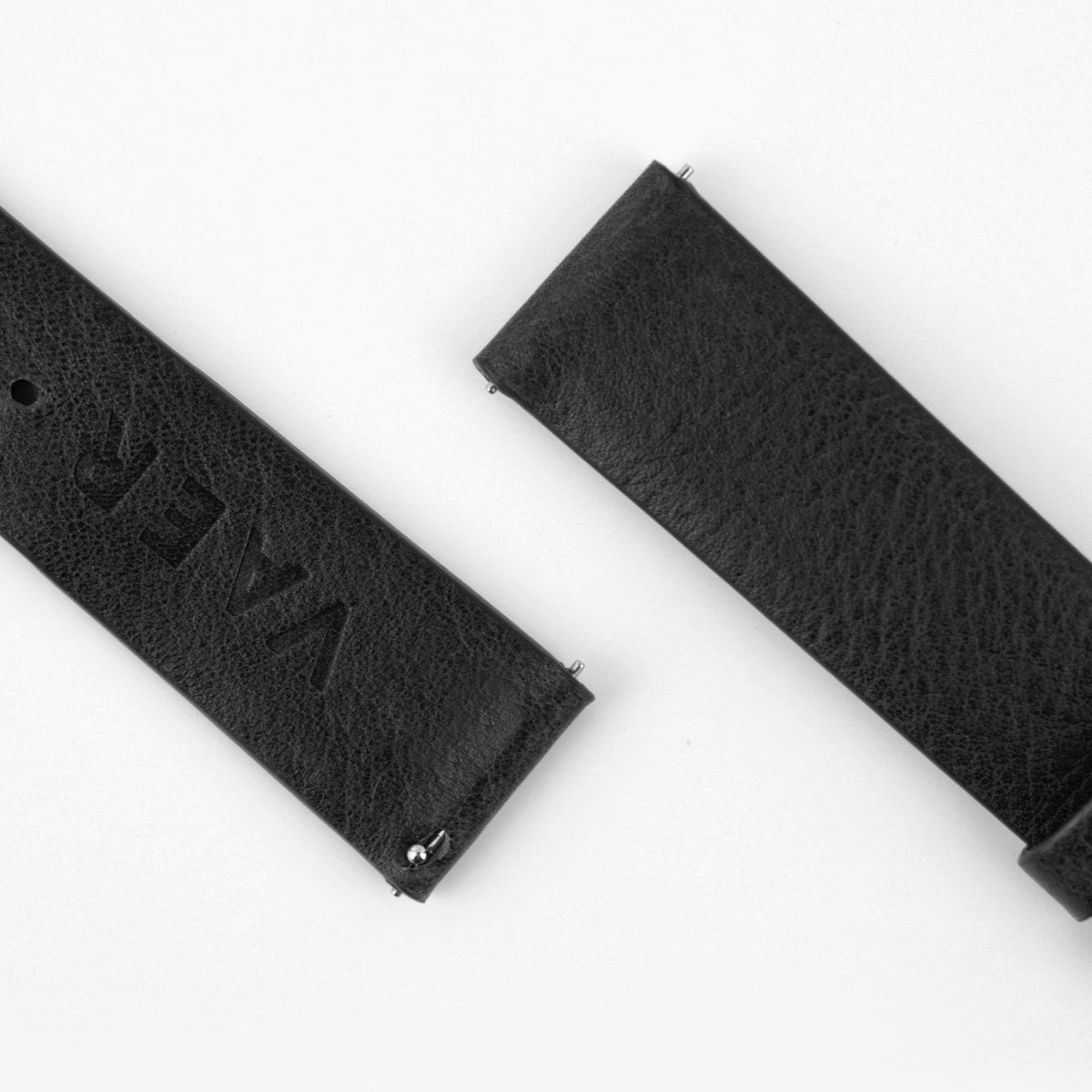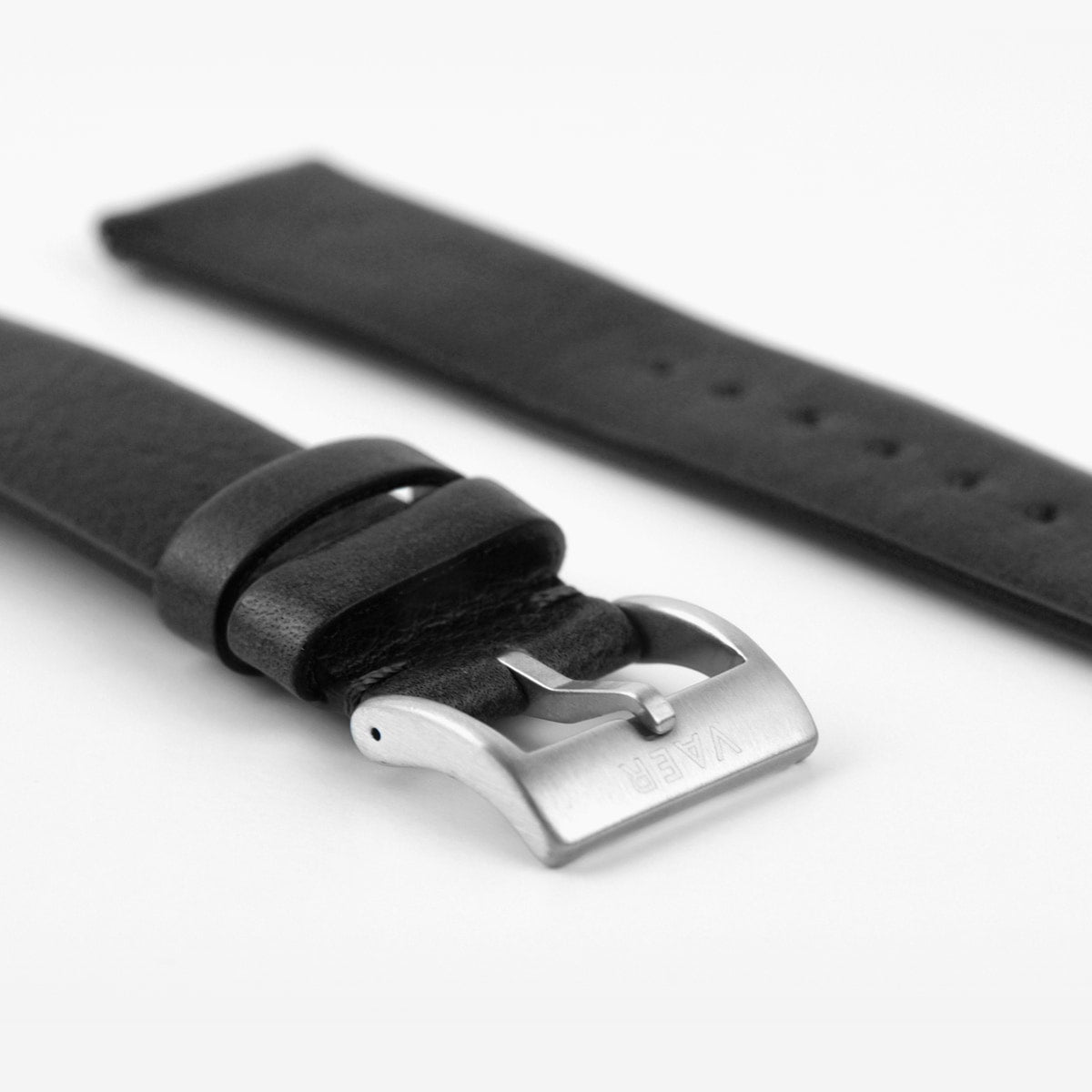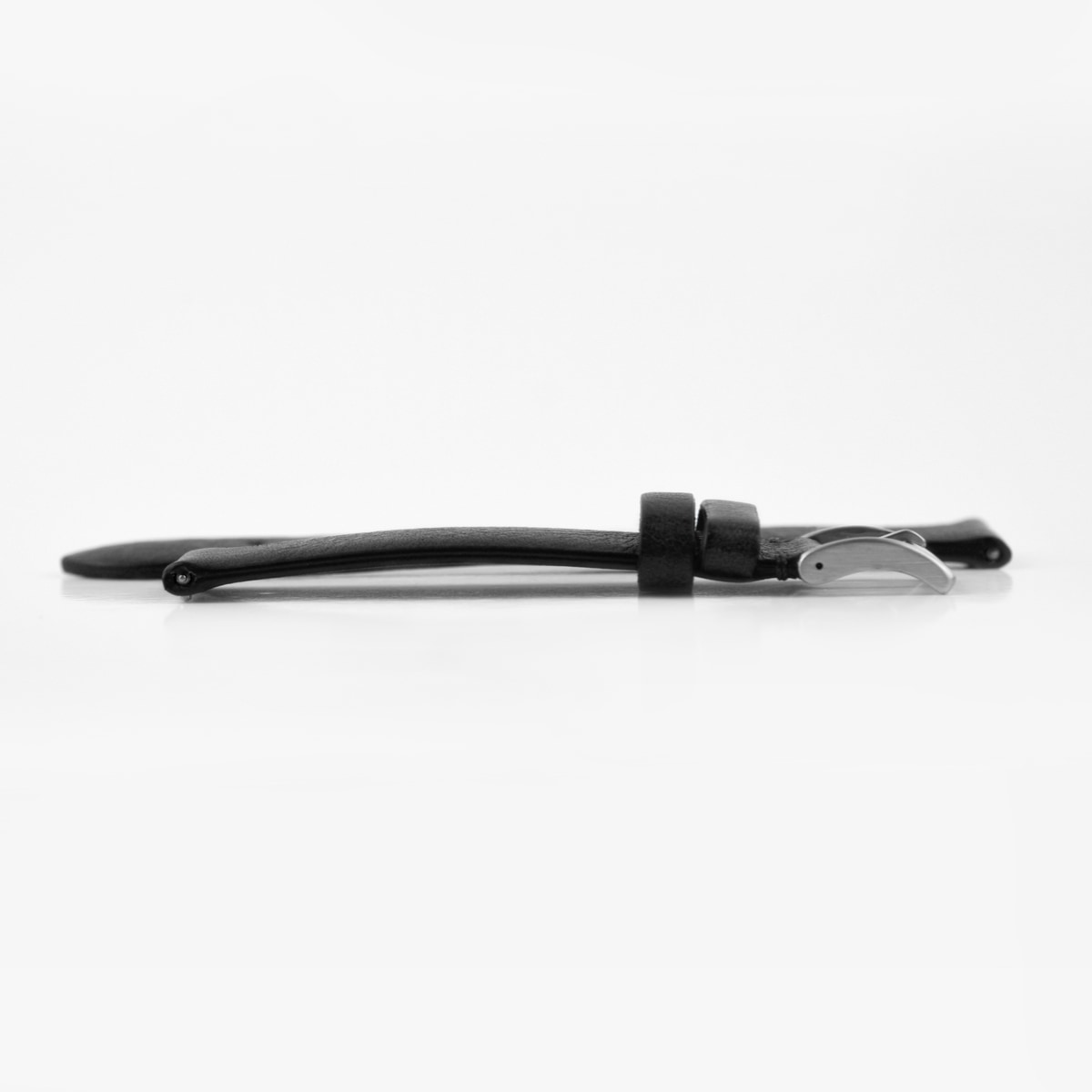 Standard Leather Strap

With optional 2-day shipping.
Comfortable, Durable & Tasteful
This strap is made to fit all Vaer watches, as well as all other watches sized at 20mm between lugs. While the exact length and sizing range will vary depending on the watch this strap is attached to, it is designed to fit all wrists in the 6.4" to 8.6" range (for those with larger wrists, feel free to contact our support team for additional help with alternate sizing options).
Our two-piece standard leather strap is our most affordable leather option, offering the durability of full-grain steer hide at an unbeatable price. Machine stitched, and heat pressed from a single folded piece of imported leather, the painted edges, and Vaer logo stamp, provide an impressive degree of finishing. 20mm lug width, tapering to 18mm buckle.

This is our most uniform leather. For a more oiled and crafted aesthetic shop our USA Horween Leather collection. 

This strap beautifully complements all Vaer watches, but can also be used with any other watches that have a 20mm lug width. 


- 20mm lug width, taper to 18mm buckle.

- Quick release springbars

- Stainless steel buckle  

- Buckle to first hole 171mm, buckle to last hole 221mm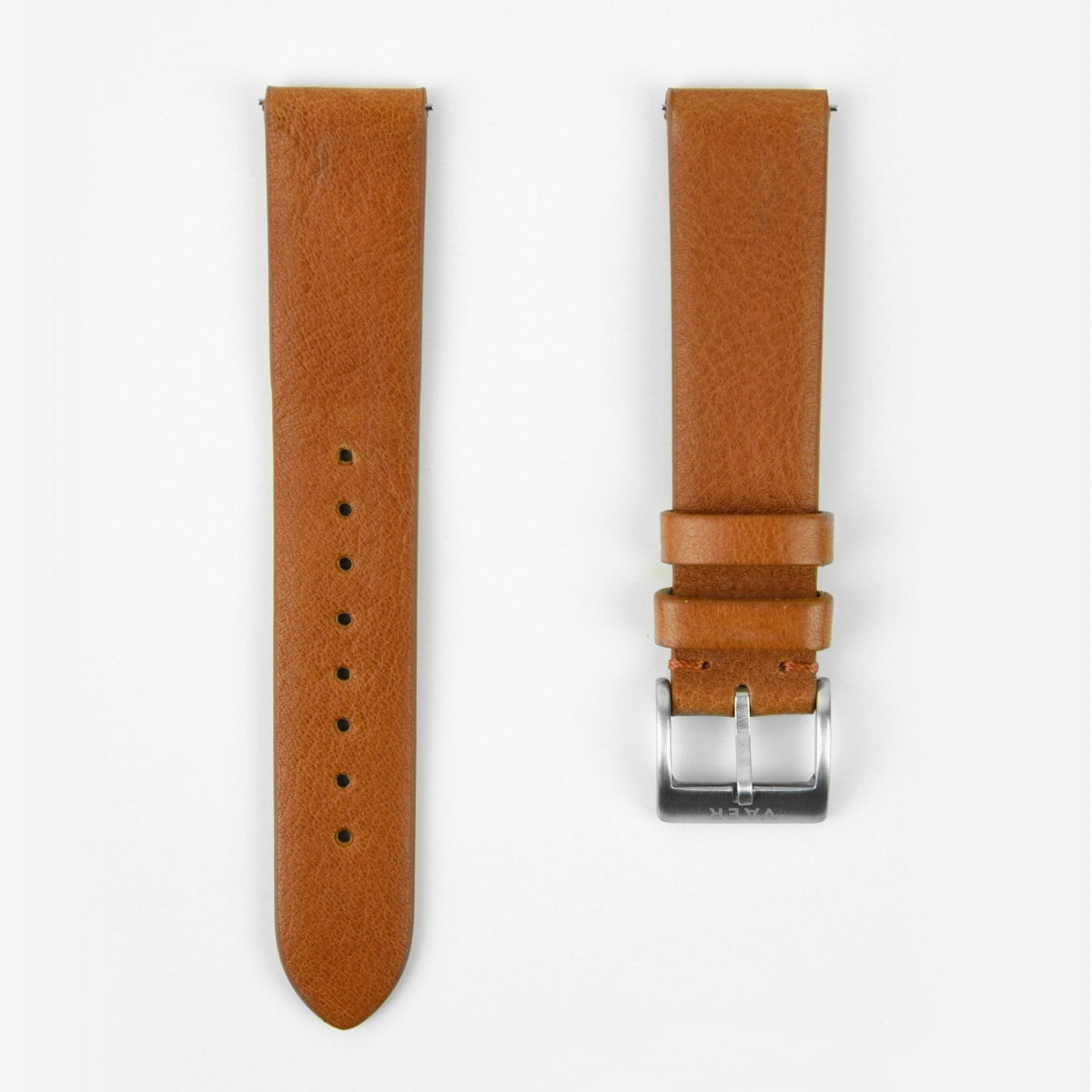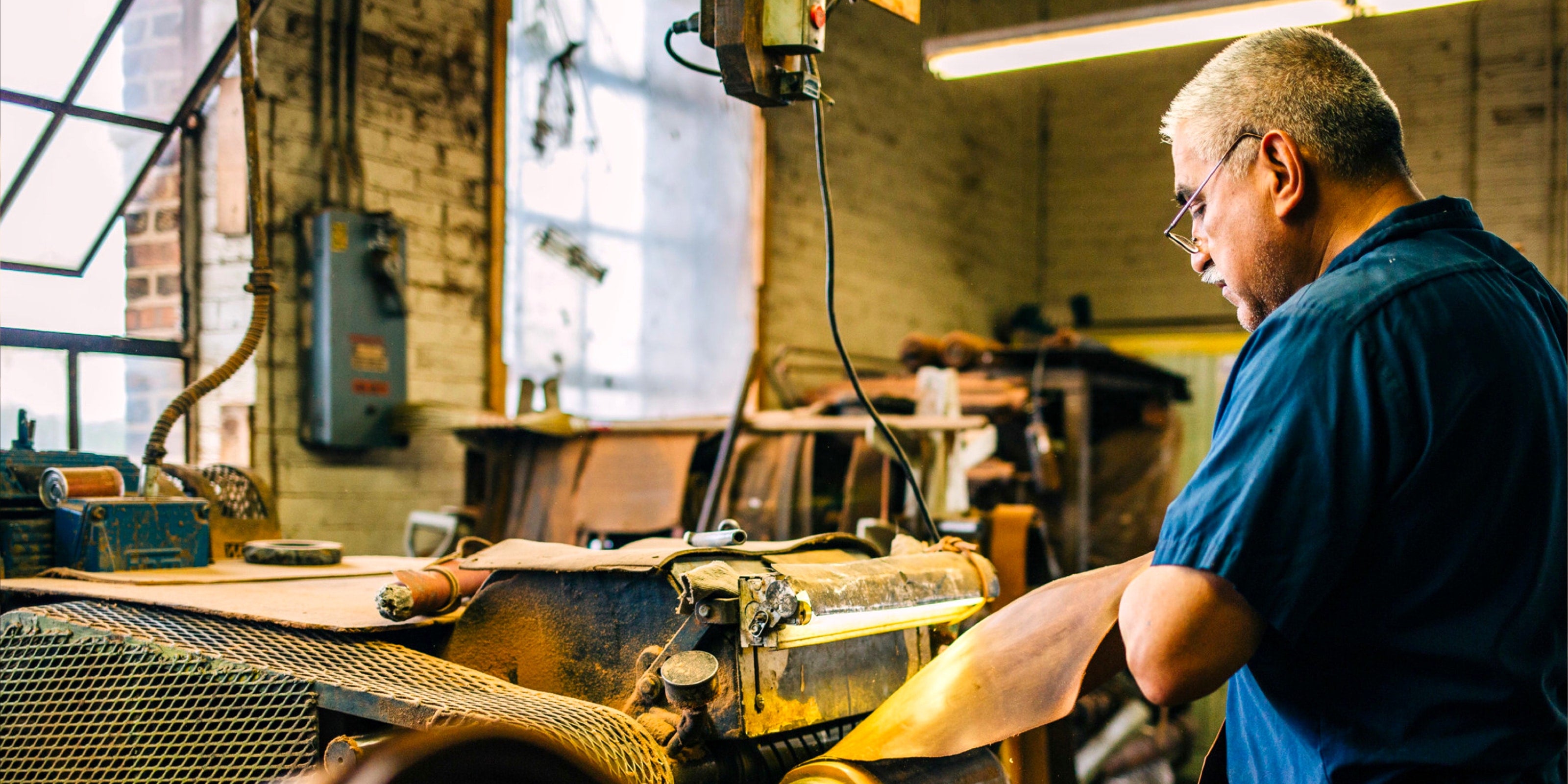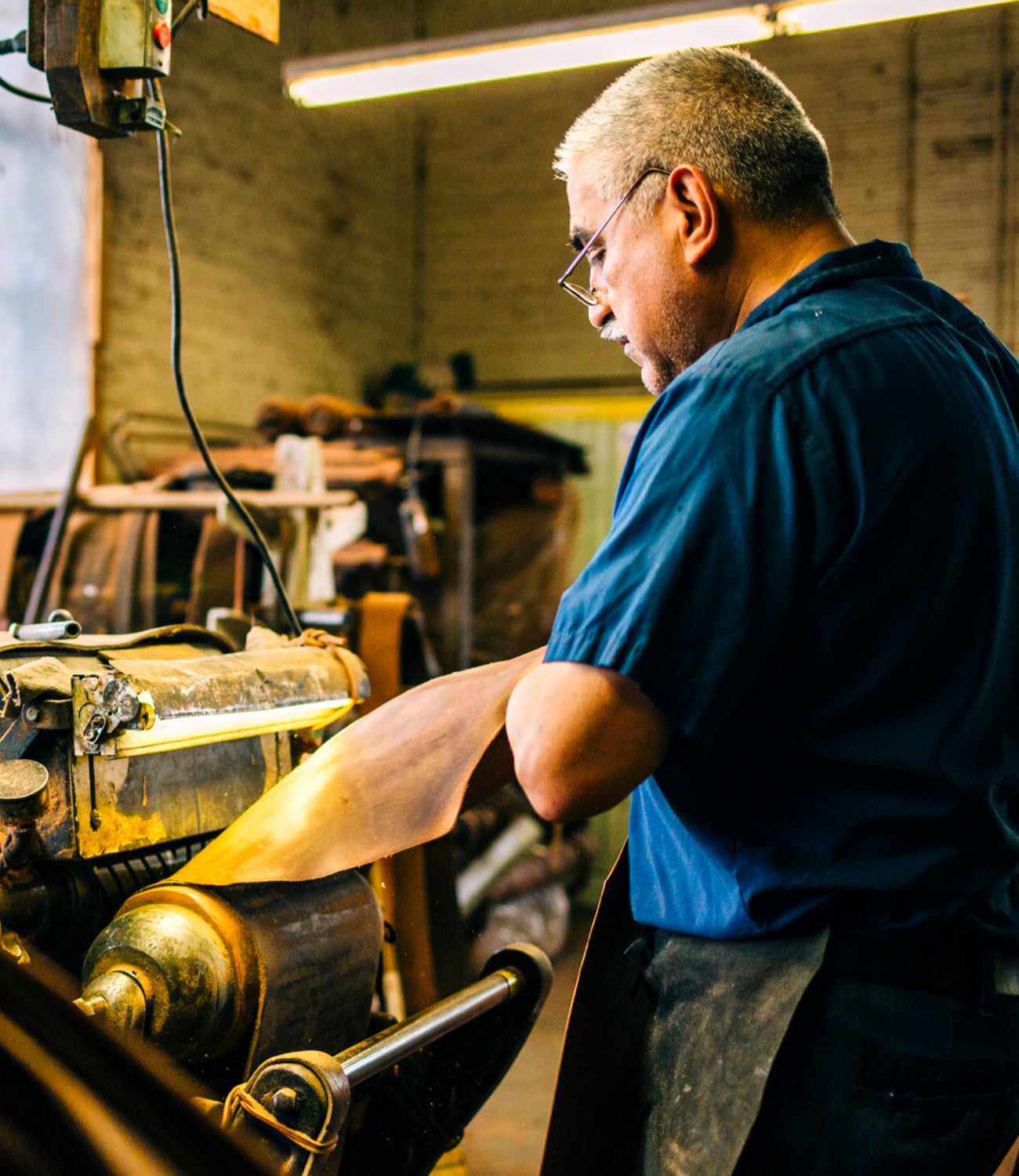 30+
Straps & Accessories
Our award-winning watches are just the start.
5,000+
Five Star Reviews
Our success has been built on delivering exceptional value to our owners.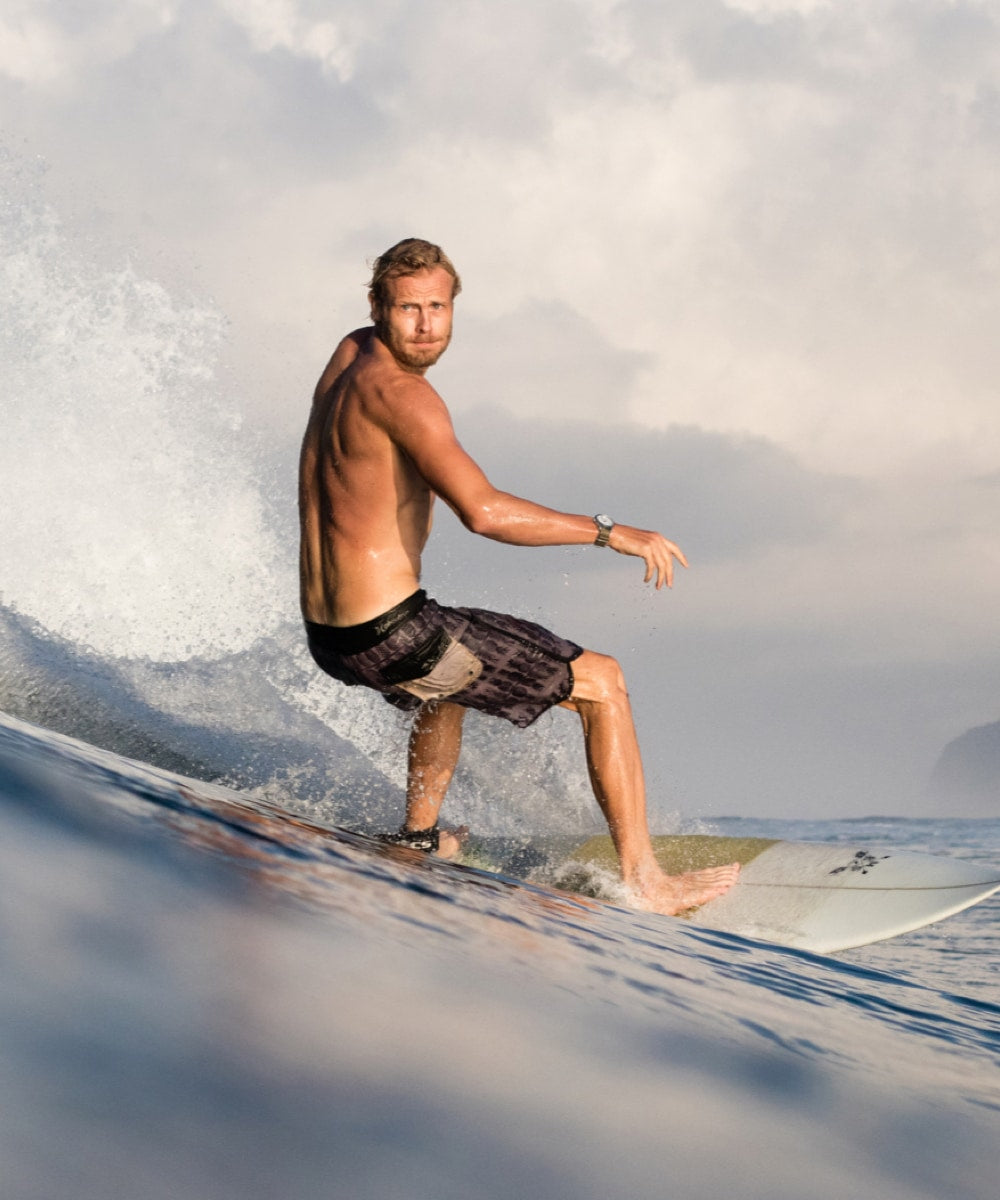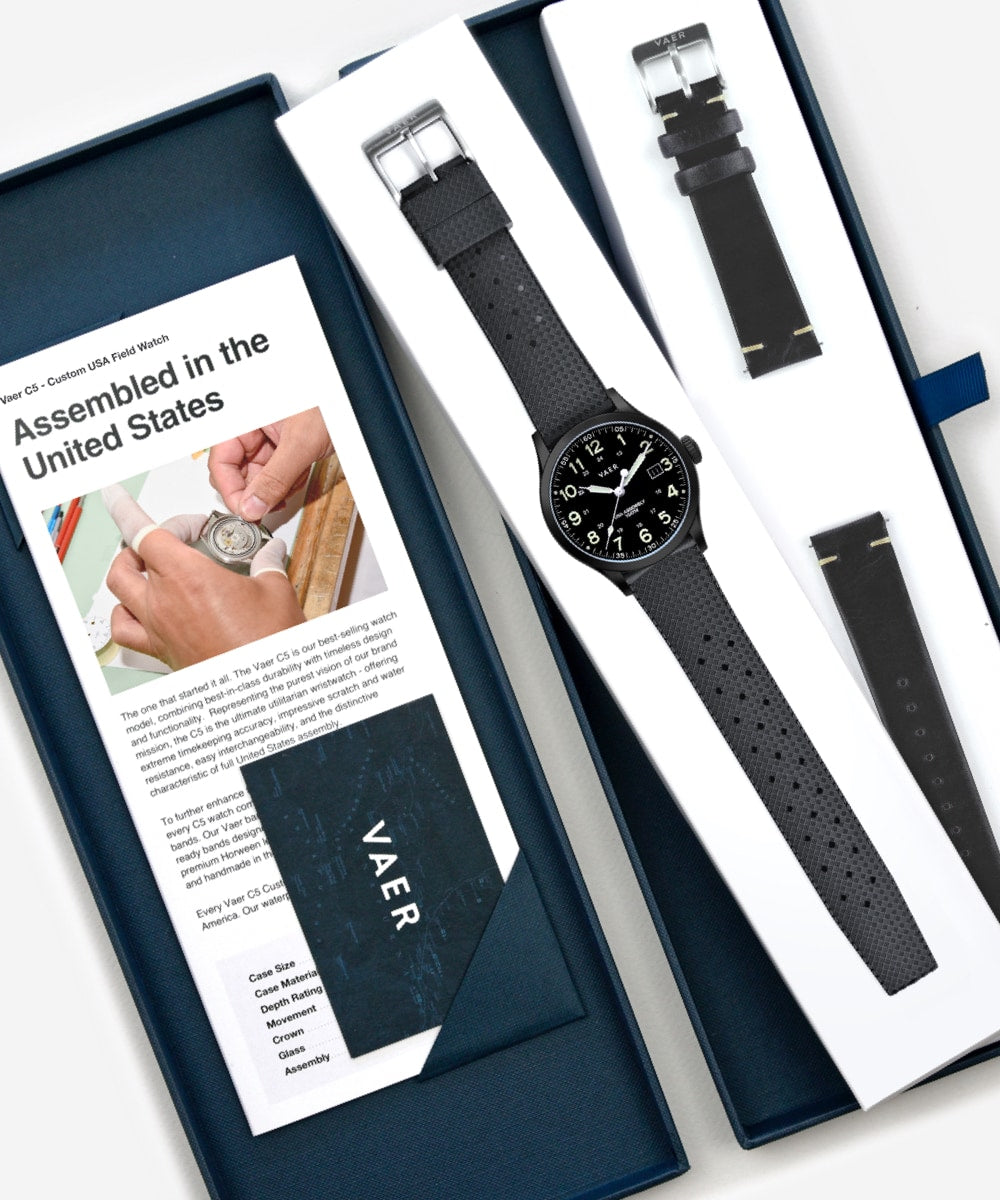 Freedom in Customization
Every watch we've ever sold is designed to integrate with interchangeable 20mm Vaer straps. This cross-compatibility across our entire product line, gives owners increased functionality and value, with the option to easily change up their look.
Confidence to Disconnect
Our mission at Vaer is to make products that will last and become more important and personally significant over time. While luxury and technology have a place in modern life, the products we love the most are durable everyday items that promote values of simplicity and independence.