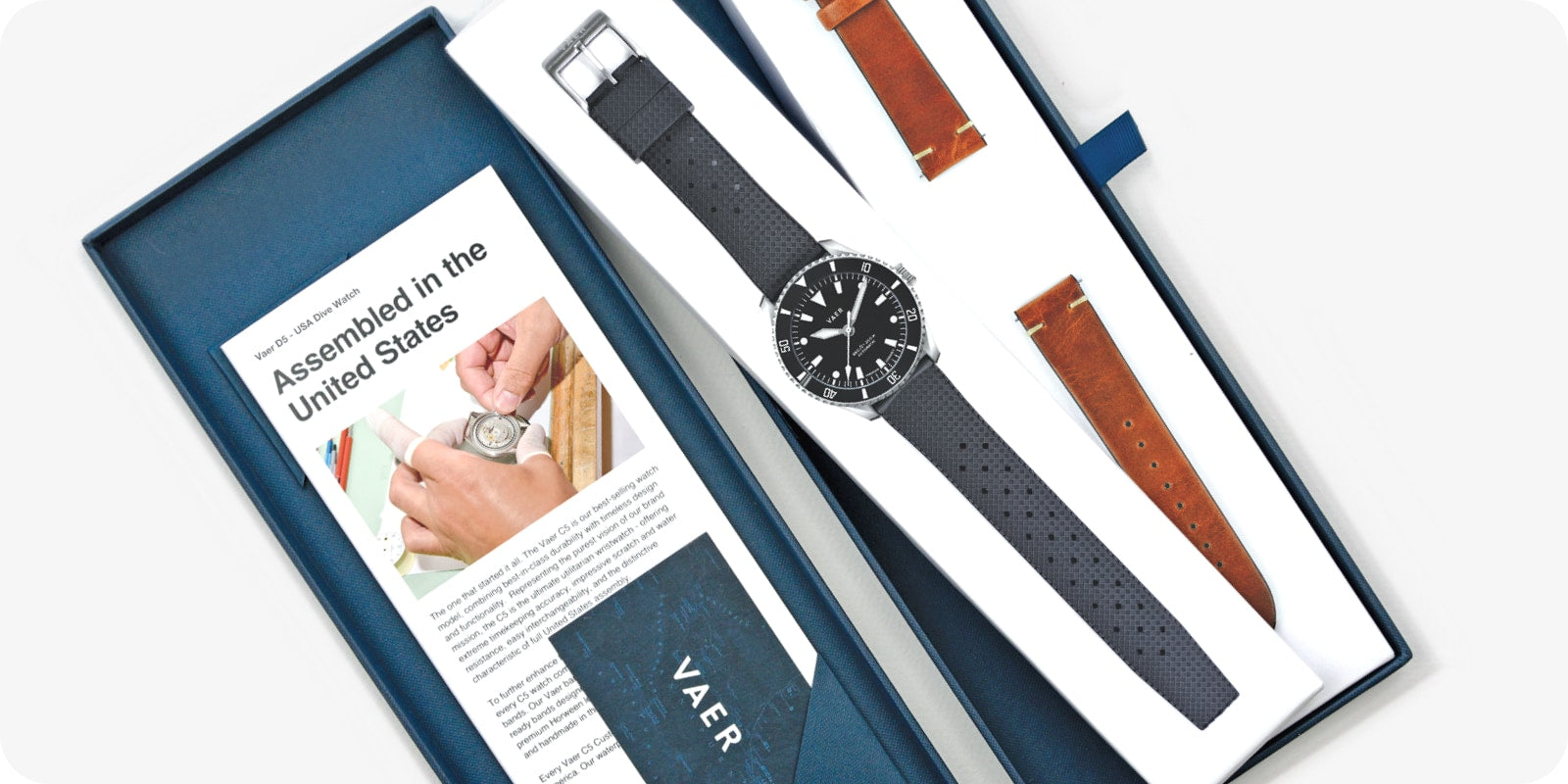 Timekeeping for All Conditions
When we started Vaer in 2016, we had a simple goal: build the perfect everyday wristwatch. A watch that could be worn from the ocean to the office and everywhere in between.
Since then, we've continued to grow and expand our lineup in an effort to re-define expectations of value and performance for an American watch company. While we've come a long way, we remain centered around the following product values:

Extreme Water Resistance (for daily ocean use)
2x Interchangeable Straps (for ultimate functionality)
Extensive USA Sourcing (for added quality control)
Refined Aesthetics (for unquestioned good taste)
A Responsible Business (for long-term growth)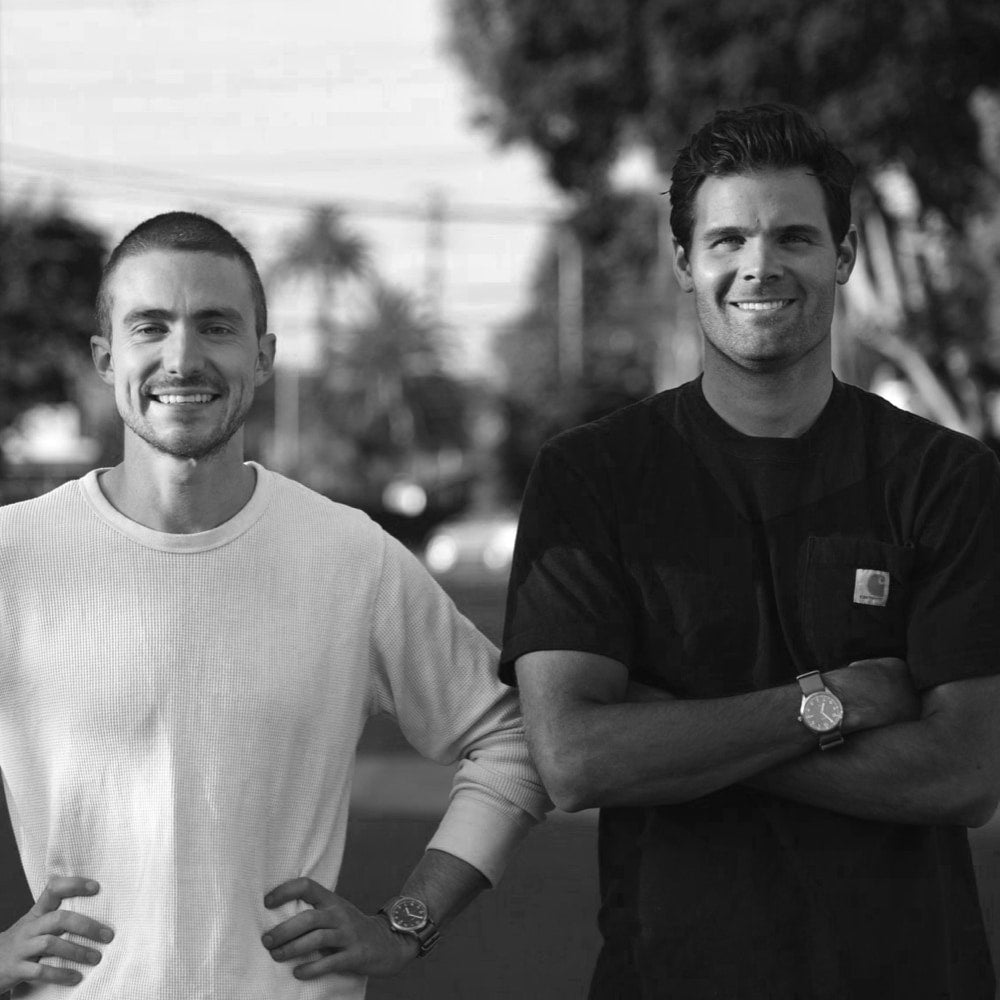 Founded in Venice Beach
A Shared Vision
Vaer was founded in 2016 by Ryan Torres and Reagan Cook with the goal of building an affordable everyday wristwatch that blended tasteful design with extreme durability and functionality. Despite starting the business in an era dominated by fast-fashion, luxury status, and constant connectivity, we felt confident that there was still a place for simple, well-built, analog watches.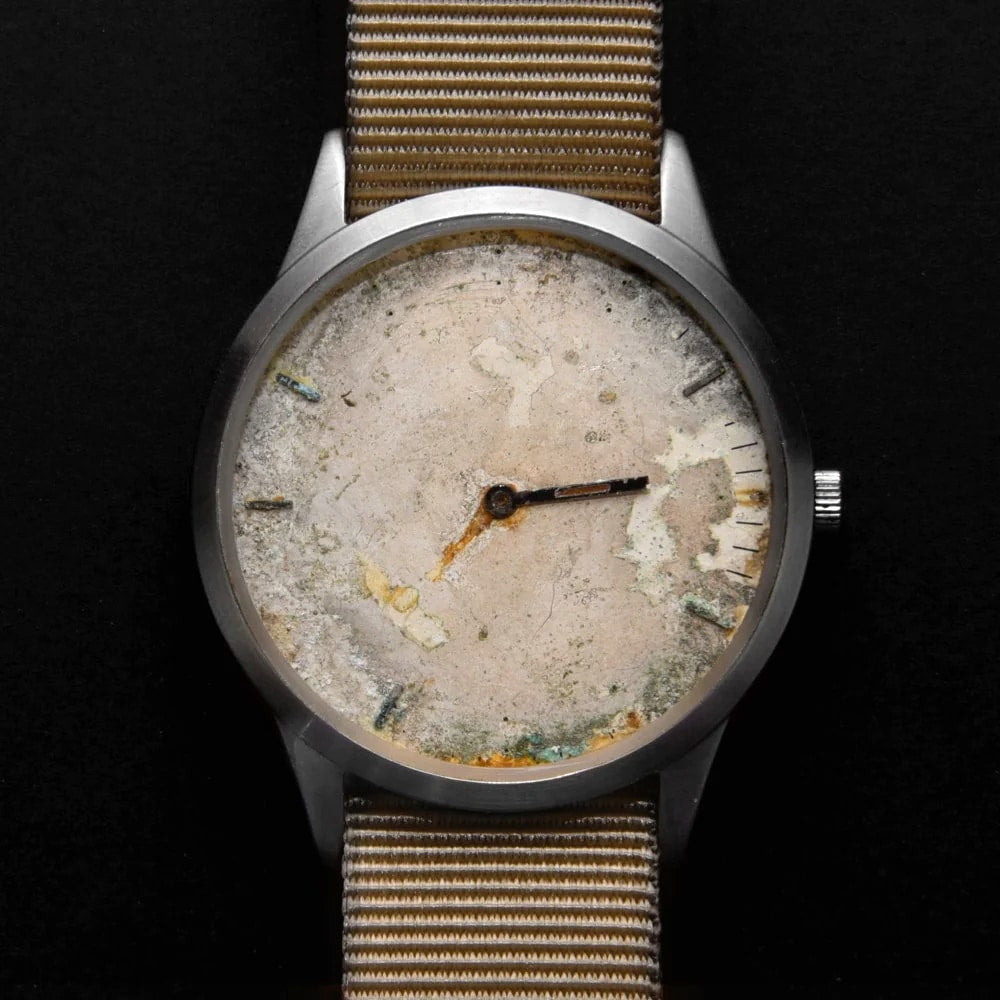 A Year of Product Development
Tested to Extremes
Early prototypes were exposed to a wide range of trials including surf and free diving, boiling water submersion, drop tests, and even high-altitude exposure in the Himalayas (an early Everest prototype is pictured on the right). A commitment to creating a functionally waterproof wristwatch at a sub-$150 starting price-point proved challenging. Even though prototypes with traditional push-pull crowns were rated at 10ATM at static pressure, real-world testing resulted in consistent flooding. To solve this problem, we decided to use a locking screw-down crown to ensure an air-tight seal (a feature most commonly found on luxury dive watches).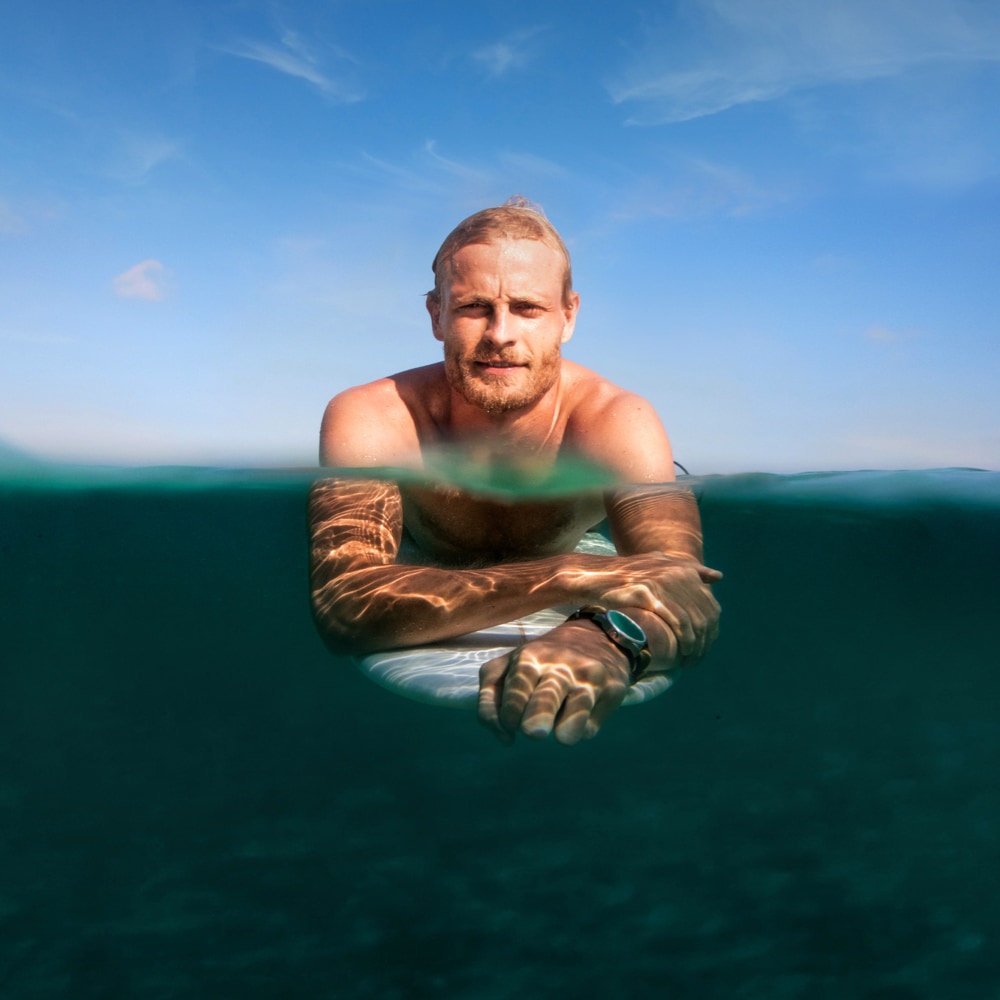 Starting from Scratch
Proudly Independent
We started Vaer with our collective life-savings, and after officially opening sales in 2017, relied on the early support of family and friends to get the company off the ground. Since then, we've slowly gained traction with communities of watch enthusiasts and outdoorsmen. Customer loyalty, both in repeat purchases and customer referrals, have been critical to our growth and have allowed us to avoid the influence of external funding. We're committed to a sustainable-growth business model that prioritizes product value over profit margins - and have relied on pre-orders and crowdfunding to release new product lines.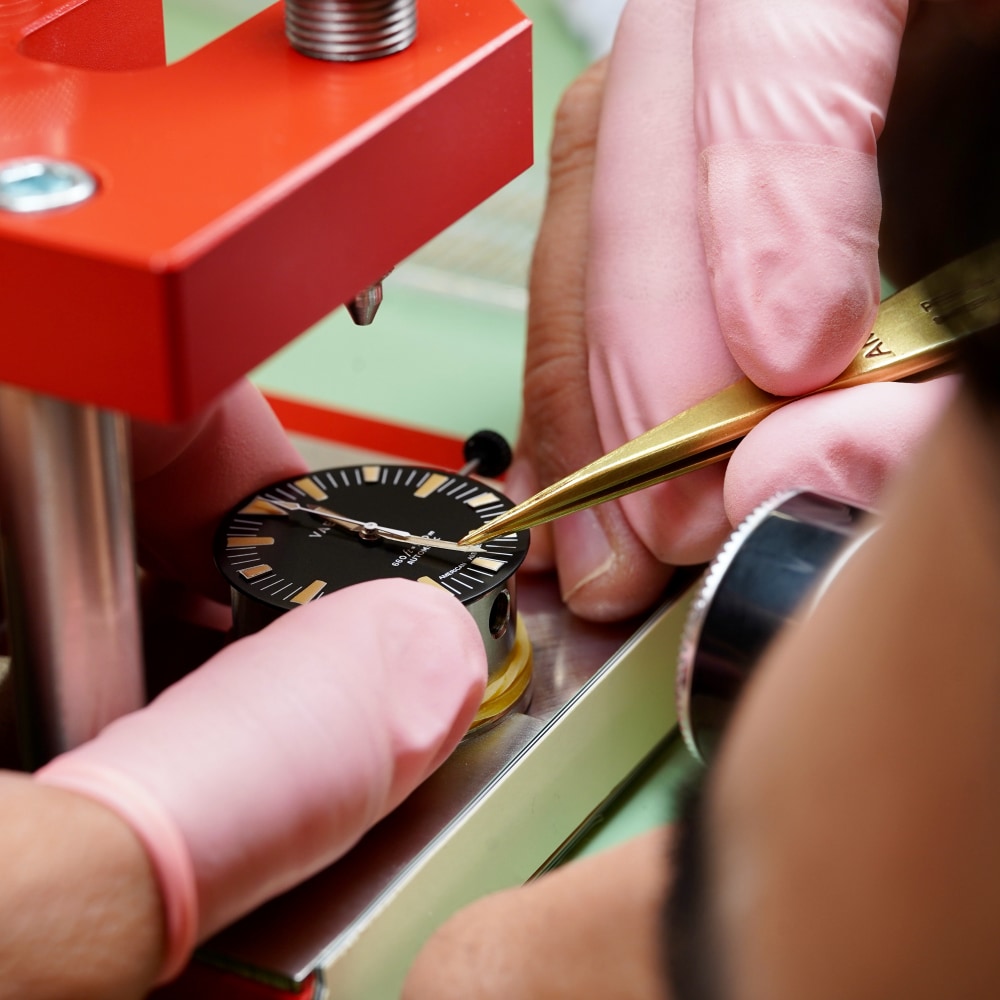 Beginning USA Assembly
Committed to Craftsmanship
After surviving our first-year in business we made the consequential decision to move our watch assembly operation to the United States. While it represented an increase in cost and presented major logistical challenges (since a US watch manufacturing network was non-existent) we felt that as a young, independently owned company, it was a challenge worth taking. In the spring of 2018, we successfully released our first batch of American assembled watches - providing customers, by far, the most affordable USA-assembled watch on the market.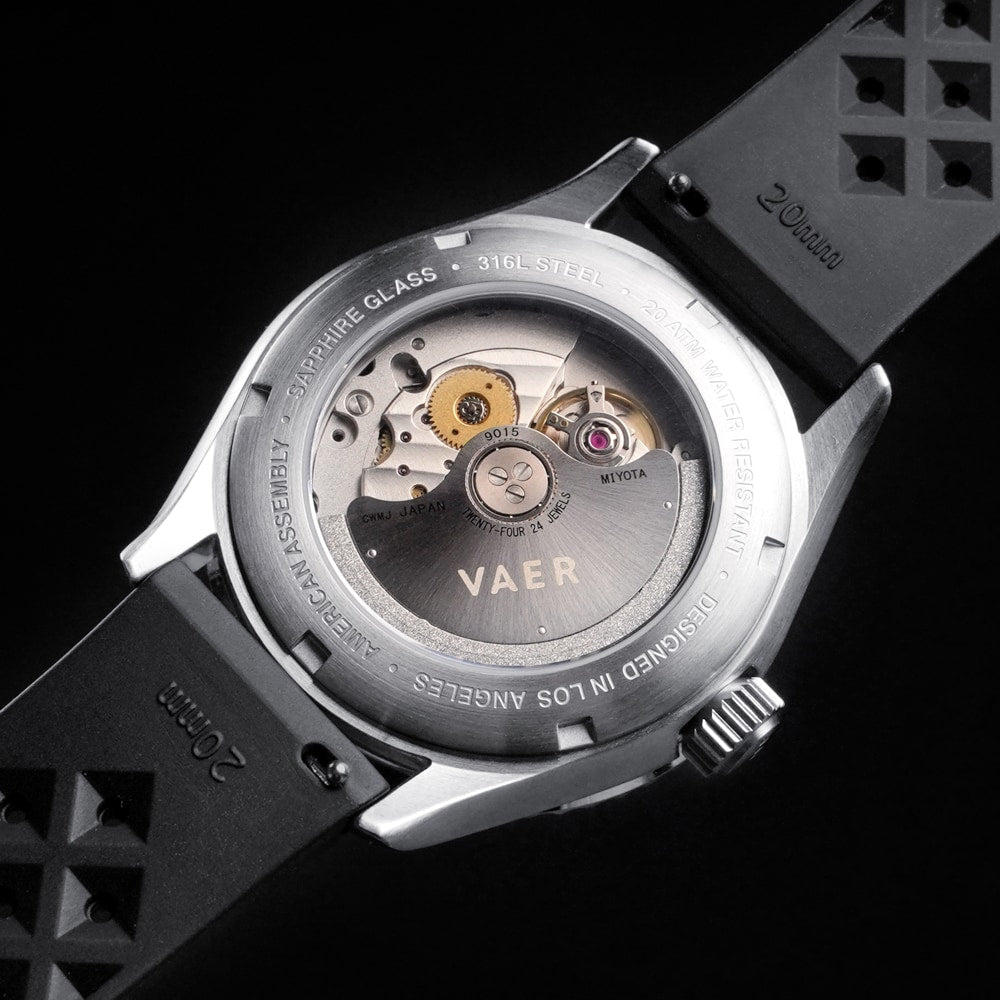 Our First Automatics
Dedicated to Design
By early 2019, we were confident enough with our core product (our USA Assembled C5 Quartz) that we started to explore opportunities to further solidify our reputation among watch enthusiasts and editorials. While we loved the affordability and simplicity of quartz watches, we knew that releasing a mechanical timepiece would be essential to proving that Vaer was a true American watch company. As first-time entrepreneurs we didn't have access to a traditional bank loan and were extremely wary of giving up equity to outside influence. We decided to trust in our existing customers and launch our automatic lineup through a crowdfunding campaign. Leaning into the rich history of military timekeeping, we launched our Kickstarter campaign in early July, and were able to raise $222k in 30 days.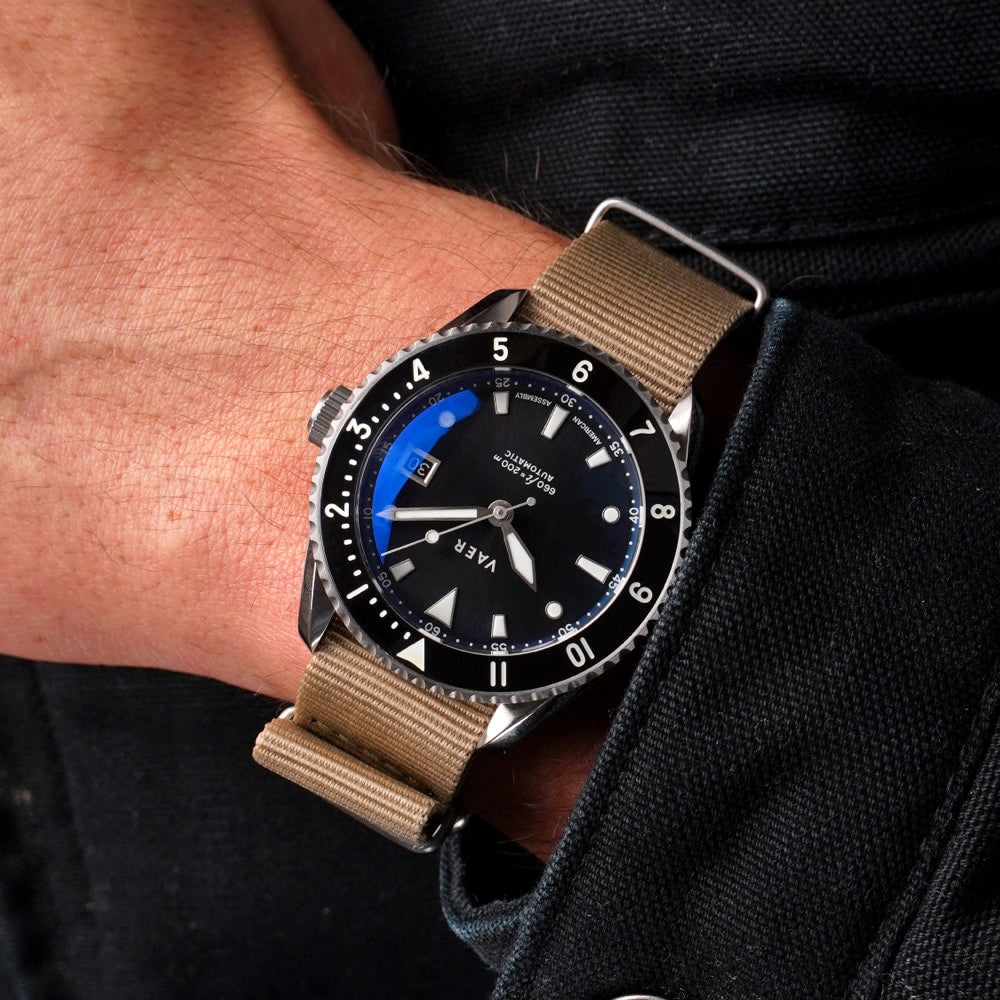 Building Our Dive Watches
Professional Grade
After the success of our automatic launch in 2019, we were eager to maintain momentum with another major design project. As an ocean-oriented brand, our first instinct to build our first dive watch. After a design survey with our community of customers in the spring, we set to work in building our vision for the perfect everyday diver. We launched the collection in the fall of that year, and it was a huge hit, helping us achieve a 2x revenue growth over the course of a turbulent year constrained by the pandemic and huge challenges in our global supply chain.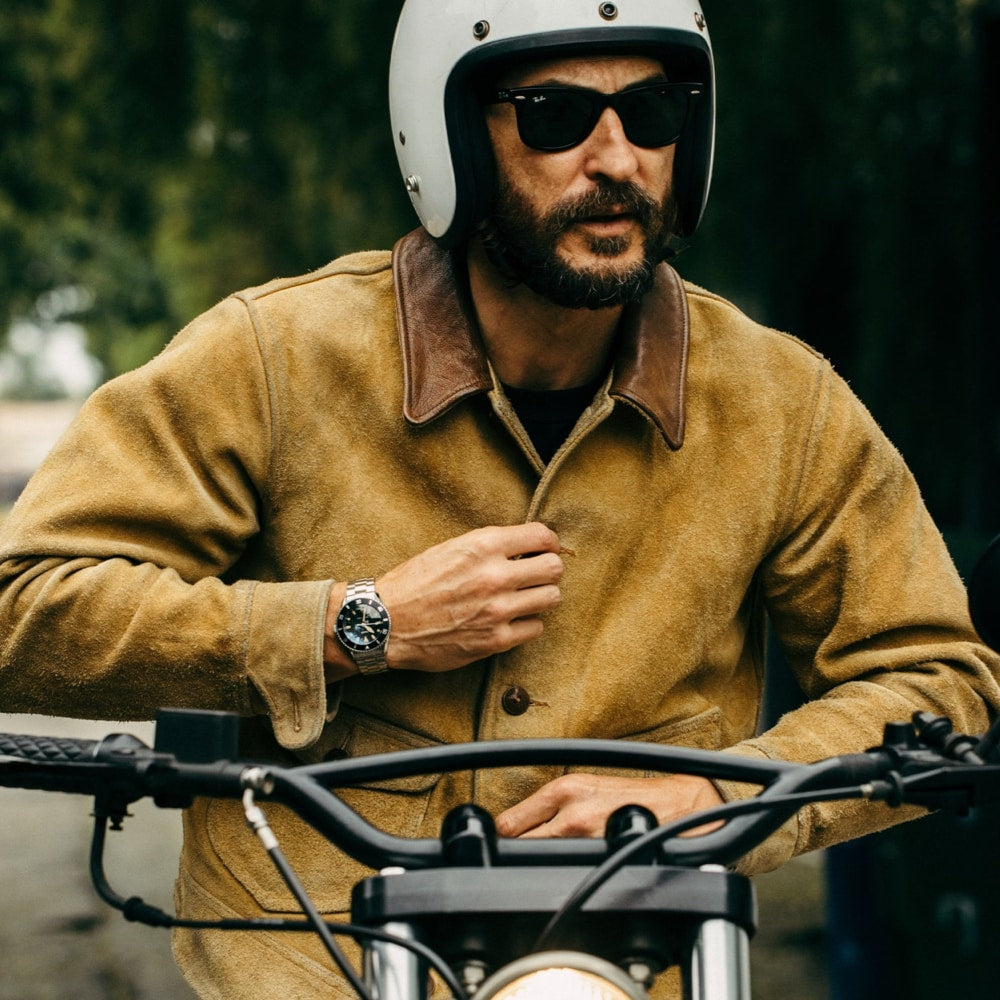 Continued Innovation
Solar Power
After the success of our automatics, and new dive collection - we decided to spend 2021 focusing on affordable functionality. Specifically, we were interested in integrating solar cell technology to convert sunlight into energy to power the watch's movement and features. The development process was a meticulous and exhaustive effort, involving extensive testing and optimization to ensure that the watch could reliably and accurately operate in a variety of light and environmental conditions. The result was a innovative new solar-powered dive watch that offers reliable and accurate timekeeping and a more sustainable alternative to traditional battery-powered watches.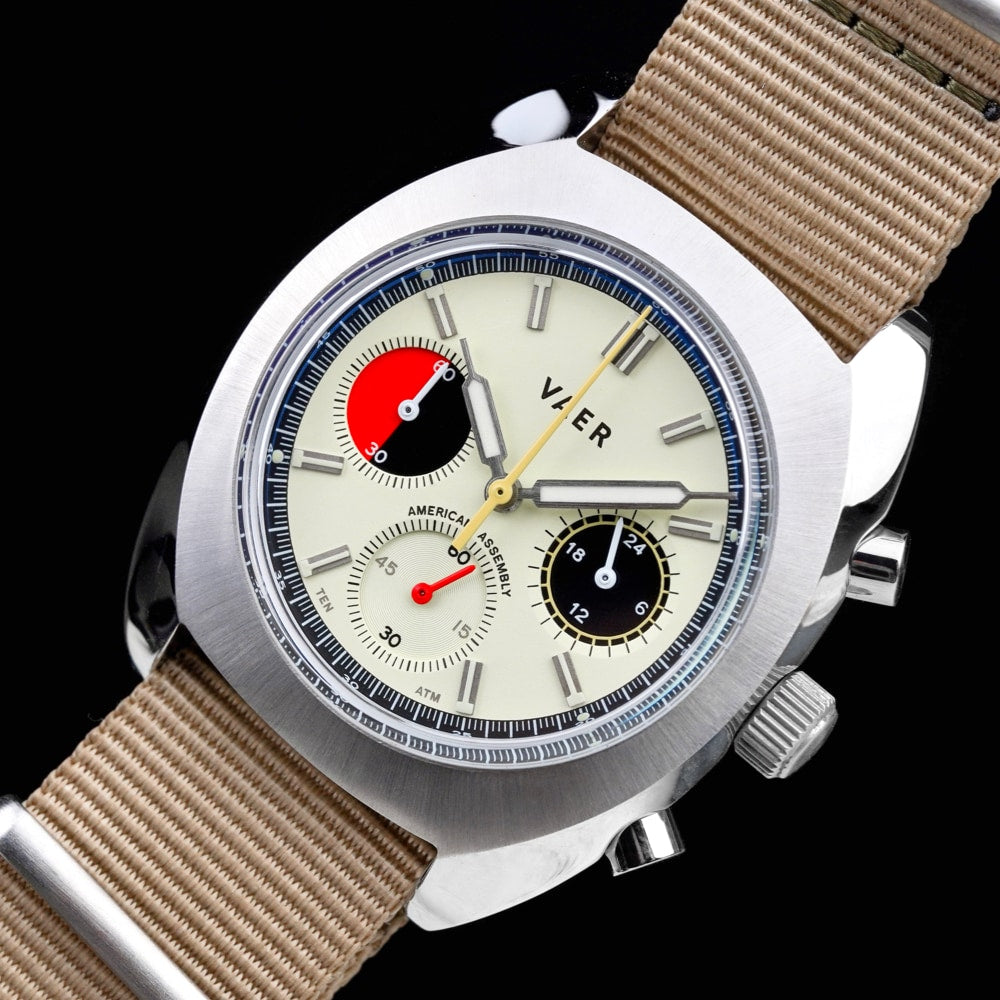 Advanced Aesthetics
Our First Chronograph
After the success of our D4 and G7 in 2021, which were based around our dive watch case, we decided to shift our focus to building a high-quality chronograph watch in 2022. Our goal is to create a watch that offered unparalleled accuracy and functionality while still being affordable for our customers. One of the key features was integrating is a precise and reliable chronograph movement, to allow users to accurately measure elapsed time up to one hour. Additionally, we wanted to continue using top-quality materials such as sapphire crystal to ensure the watch is both durable and aesthetically pleasing. The development process was meticulous and exhaustive, but by the fall of 2022, we released the R1, which was our most successful launch of all time.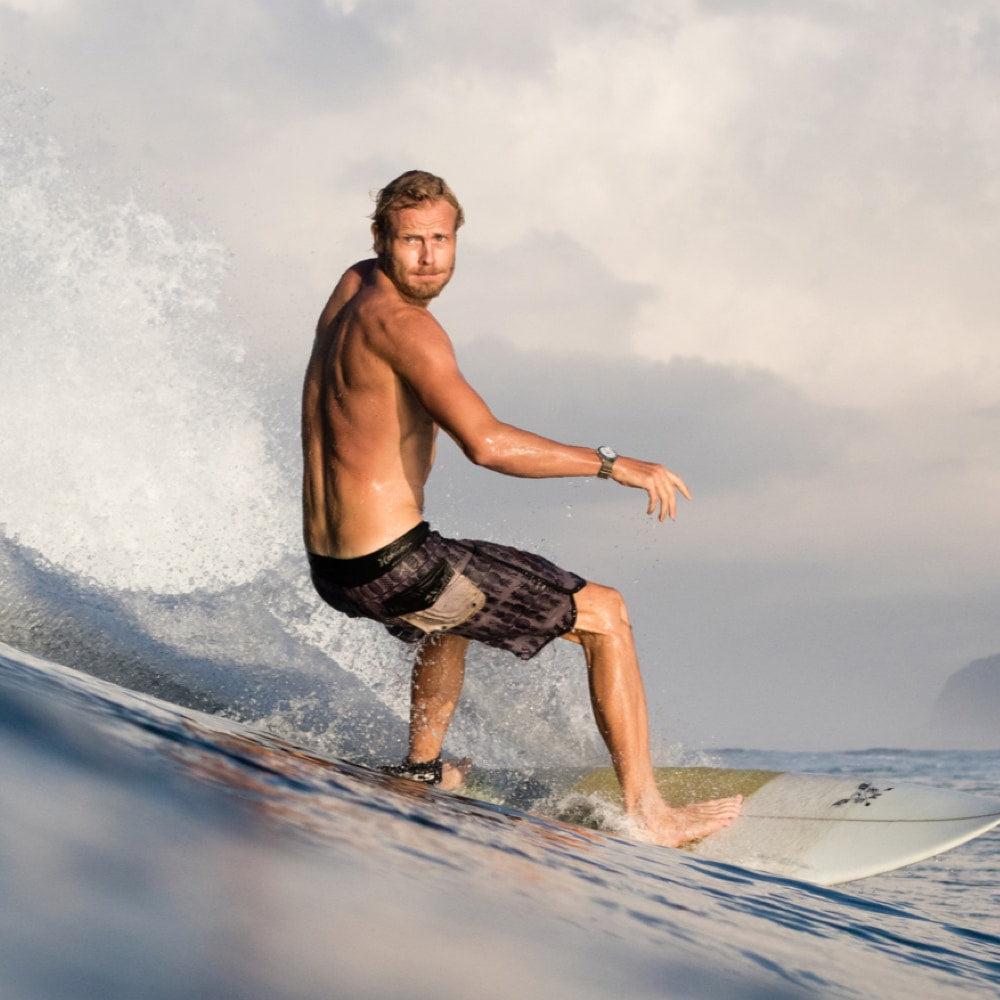 A New Era for US Watchmaking
Built to Last
We started Vaer to return a sense of dignity to affordable wristwatches. While the values of strength, tradition, and craftsmanship are all central to our product and brand - our core guiding principle toward this mission is sustainability. While an ethos of sustainability extends to our business ethics and environmental record, most importantly, it relates to our perspective on selling products that will last for decades. In a retail industry dominated by short-term thinking and planned obsolescence, our goal is to promote the importance of products that will grow more important and personally significant over time.