---
VAER PRESENTS: THE WAY OF THE ROAD
A Love of Metalwork and Motorsport

In the fall of 2020, we took a trip south from Venice to the working-class enclave of Oceanside, California to spend the day with metalworker and motorcycle enthusiast Austin Dixon. We followed Austin through his typical day, from a morning surf, to a long-afternoon at his welding workshop, and then finishing the trip with a mind-clearing motorcycle tour through the twisting mountain roads at sunset.
---
A Life-Long Pursuit of the Open Road
Austin has been riding motorcycles since a child.
Austin got his first dirt bike when he was just a kid, and since those early days has maintained a deep passion for riding, repairing, and modifying motorcycles of all shapes and sizes. While he's bought and sold dozens of bikes over the years, his connection with each one is very personal - a connection born from hundreds of hours of work in the garage, and lifelong memories on the road.
Fueling a Passion for Creative Metal Work
Customizing bikes opened up a career path.
Austin's exposure to metal working tools that his used building bike accessories eventually translated into a new passion: custom metal work. He's slowly built up a client list, and today, has worked on dozens of projects from custom household furniture, commercial fabrication for stores and restaurants around San Diego.
Maintaining a Lifestyle of Self-Sufficiency

Craftsmanship has helped maintain a sense of freedom.
Self-employment has its perks, and Austin certainly provides some proof. While he's worked hard to get where he is today, he's also always prioritized the importance of a work-life balance, and spending time in the outdoors - whether that's a solo morning surf or a weekend bike trip with friends.
---
---
---
---
USA Assembled Watches for All Conditions
If there's one guy we've met that truly embodies the Vaer lifestyle it might be Austin Dixon. Equally at home in the ocean and the open road, he's also a technical and creative genius whose built an incredible business from scratch. Our USA assembled models were the perfect fit for his lifestyle, and he put a bunch of them to the test.
All Vaer watches are ocean-ready, and include a guaranteed waterproof warranty.
All Vaer watches feature a scratch-resistant sapphire crystal to protect the dial from damage and impact.

Most of our watches are assembled and tested in America, and many also include US movements.
---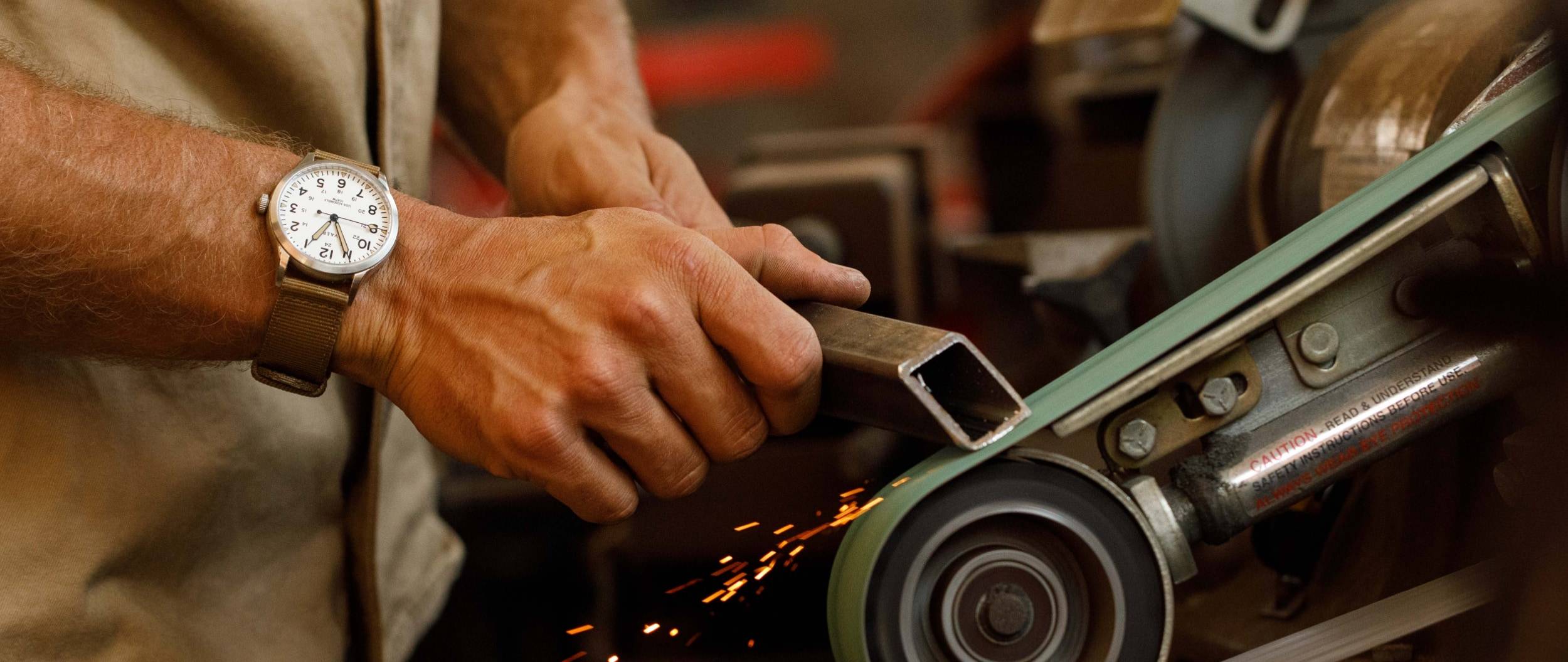 Starting at $209
Free Shipping & Easy Returns

We believe the best products are those that you can count on for years of everyday wear - from office, to ocean, to overseas travel. While luxury items have their time and place, we've built our USA Assembled Collection for those who want a beautiful, well-built watch that they never have to worry about.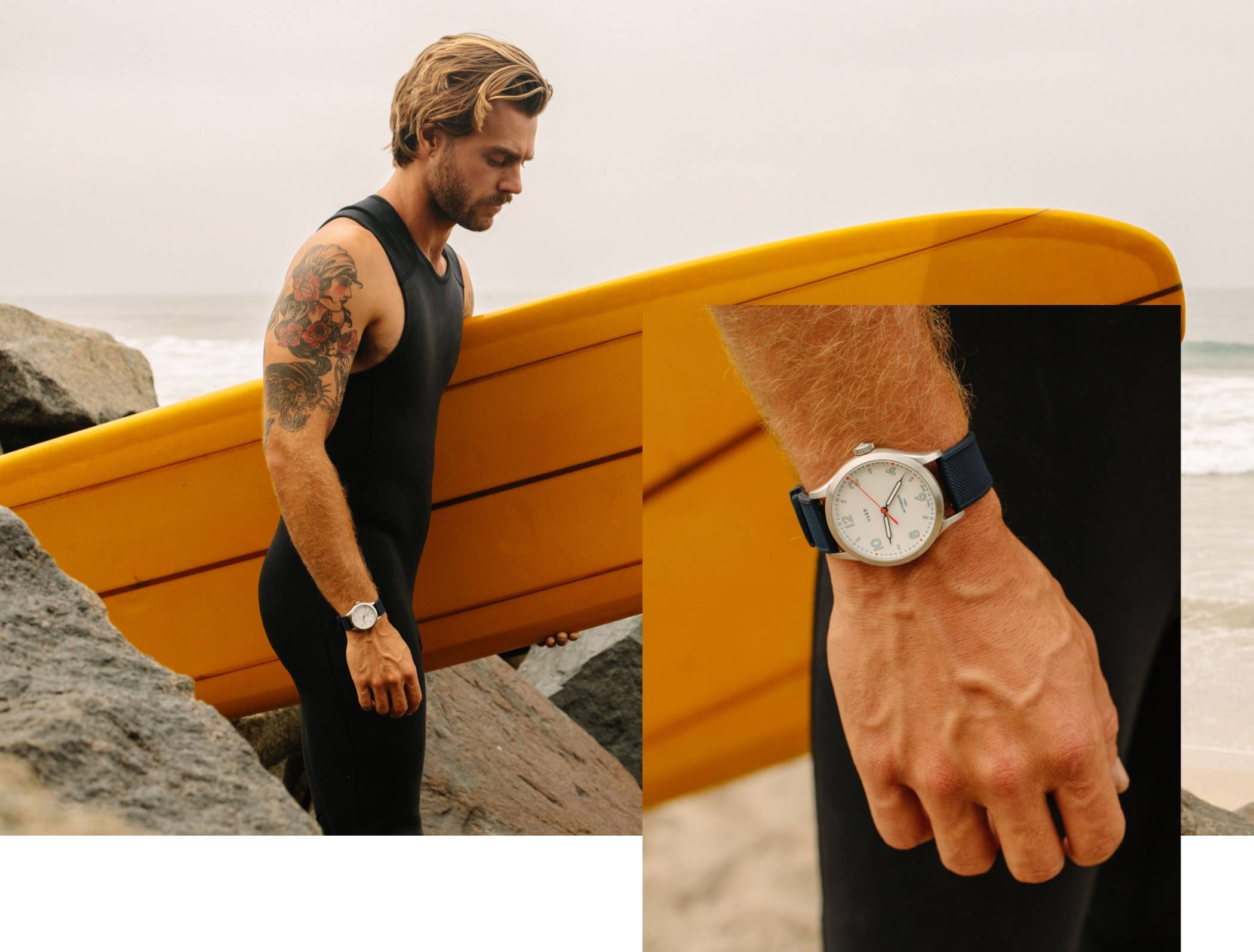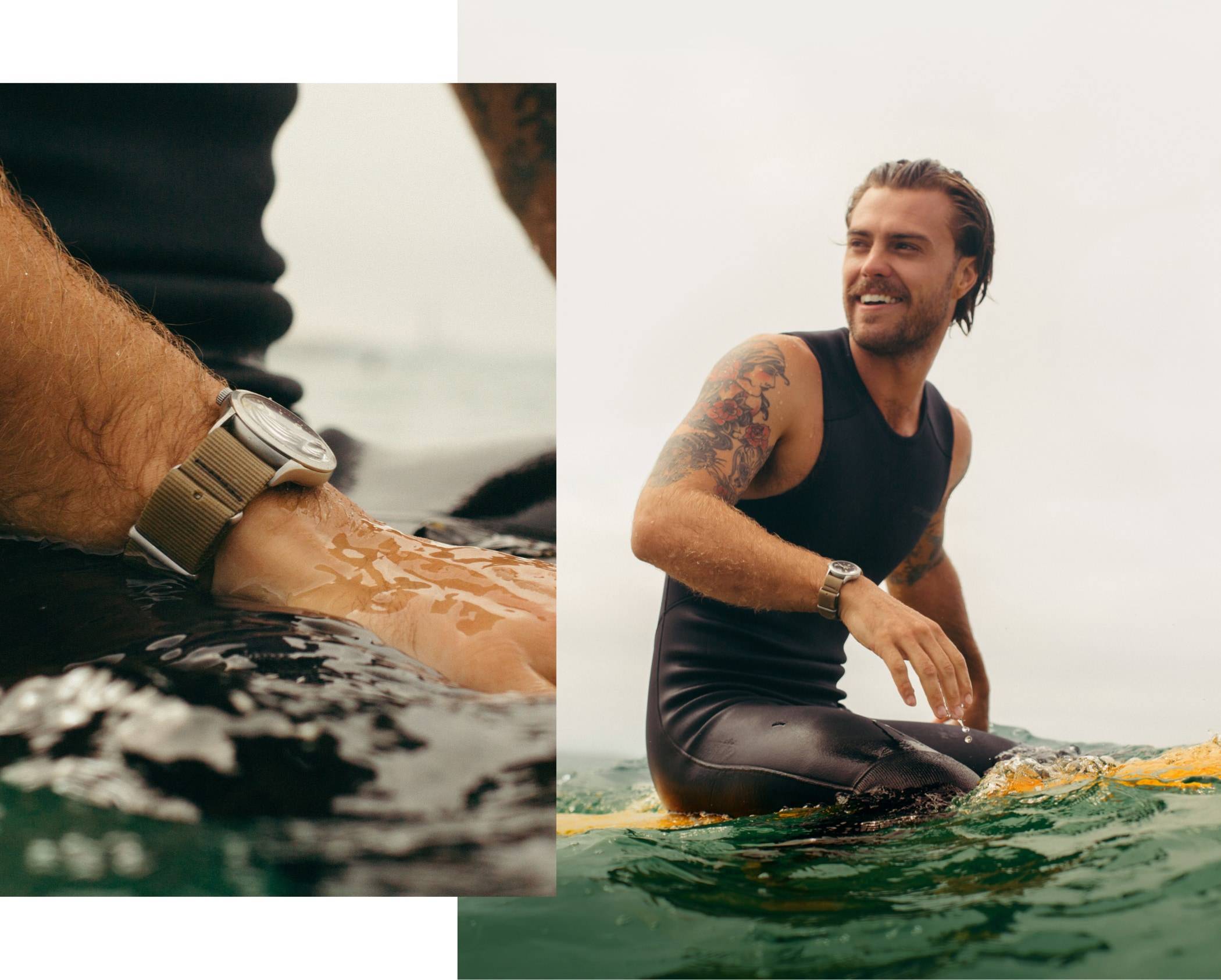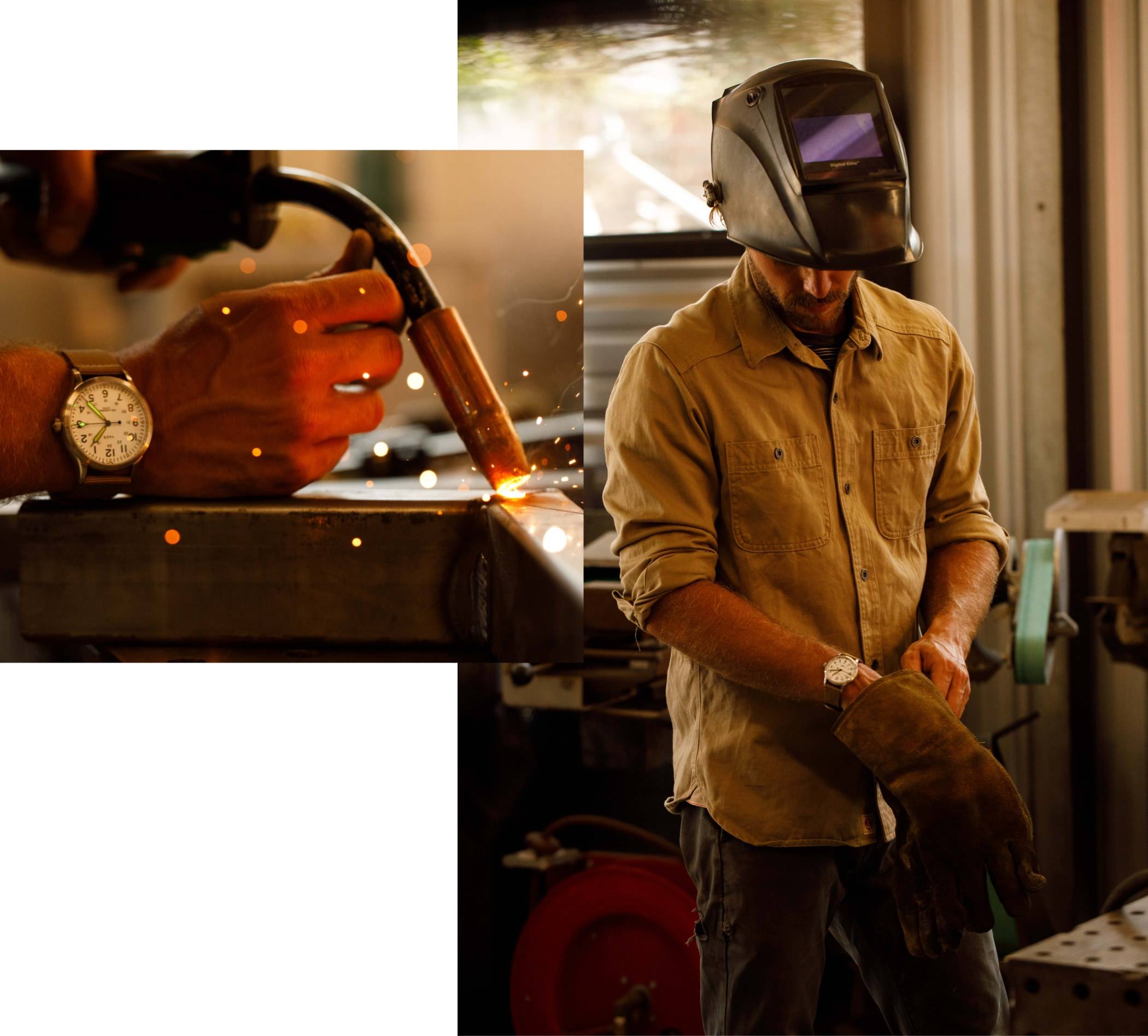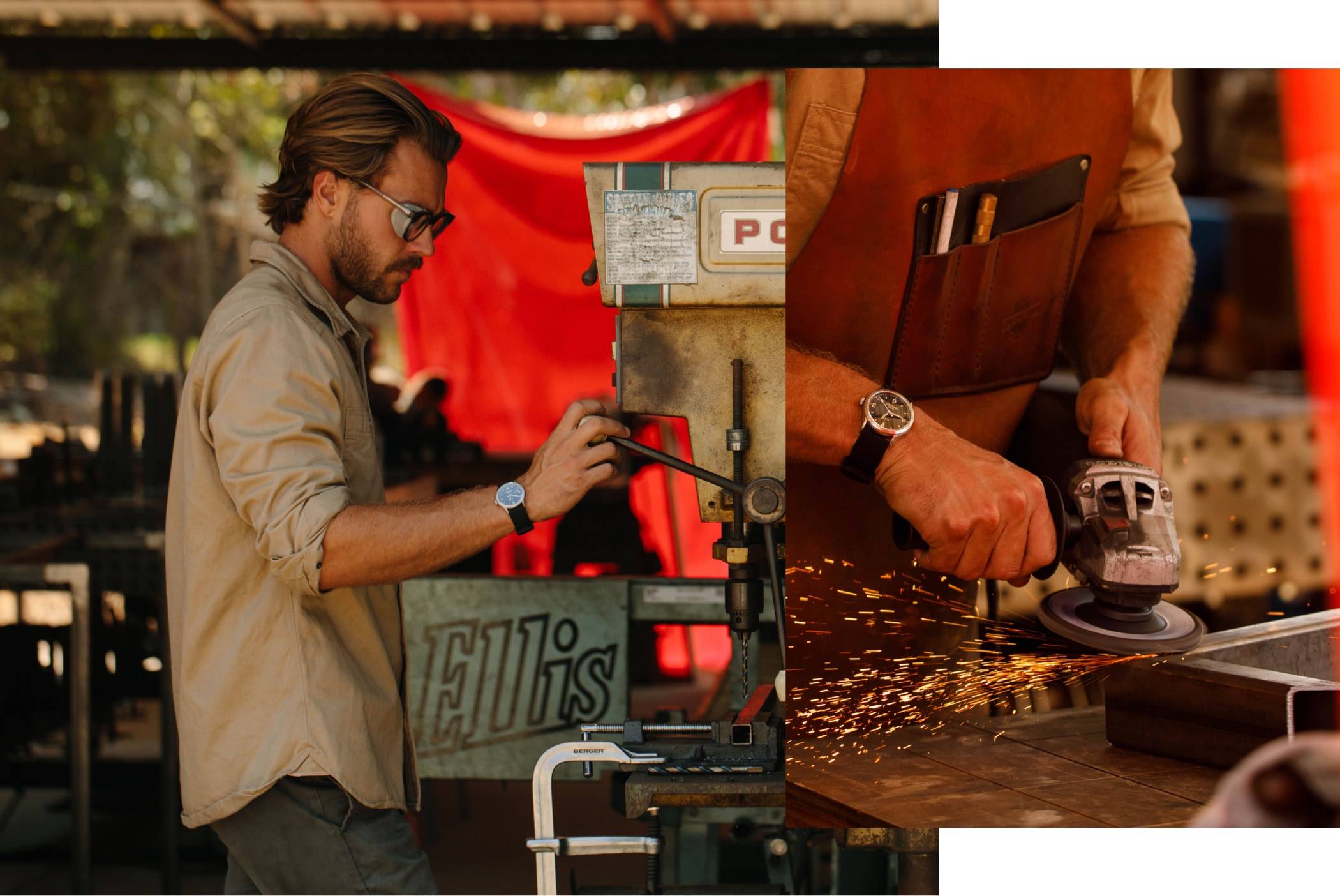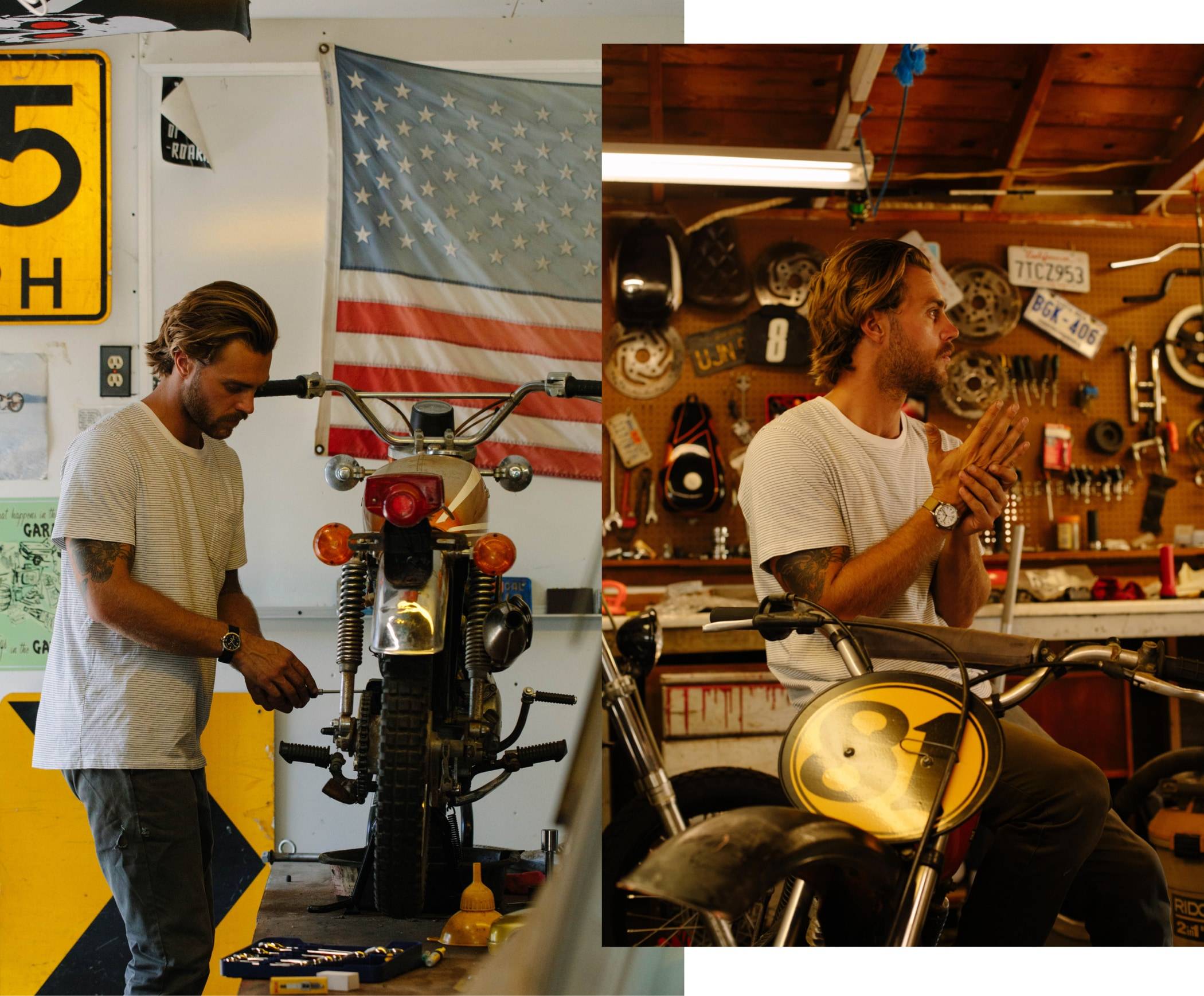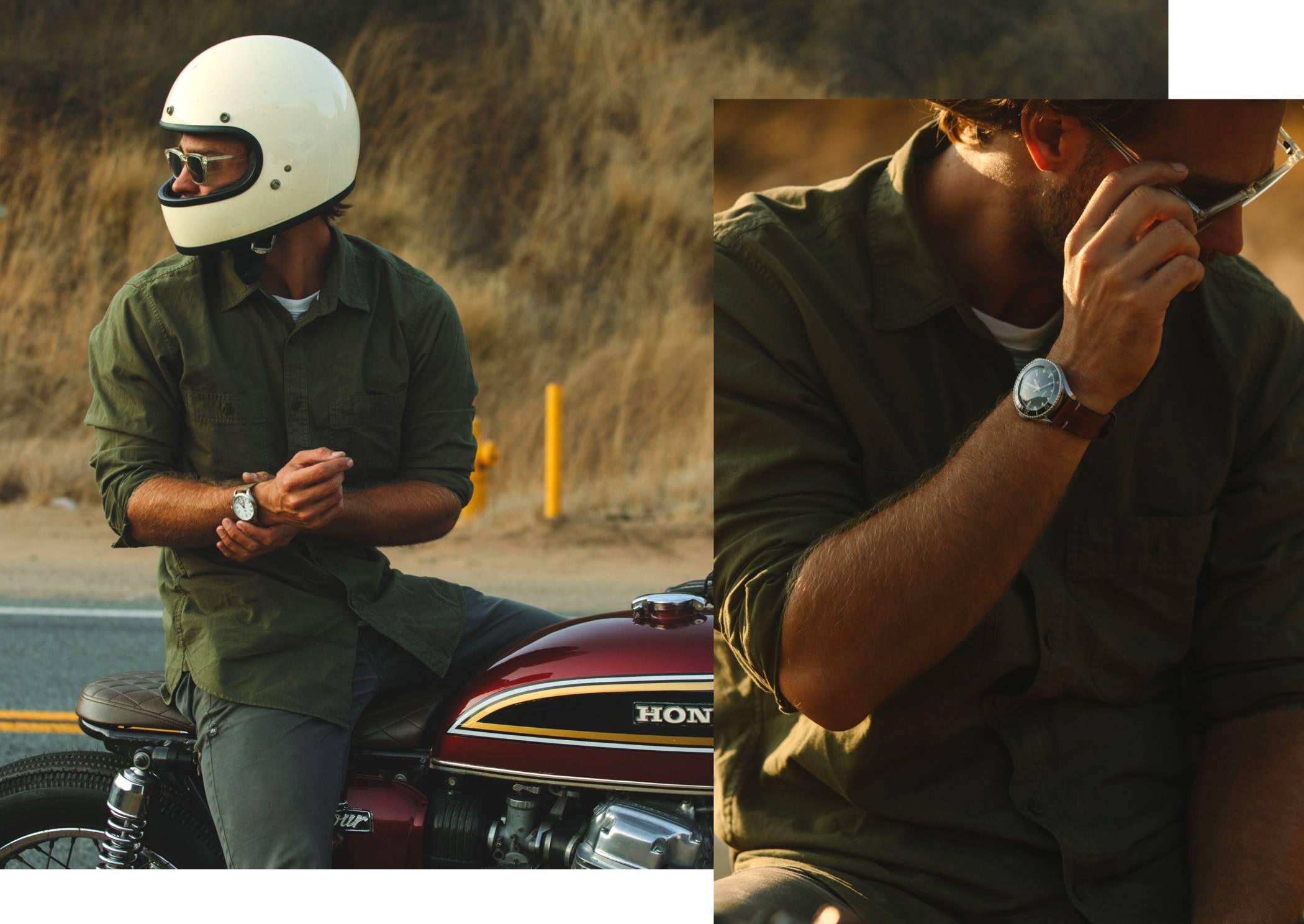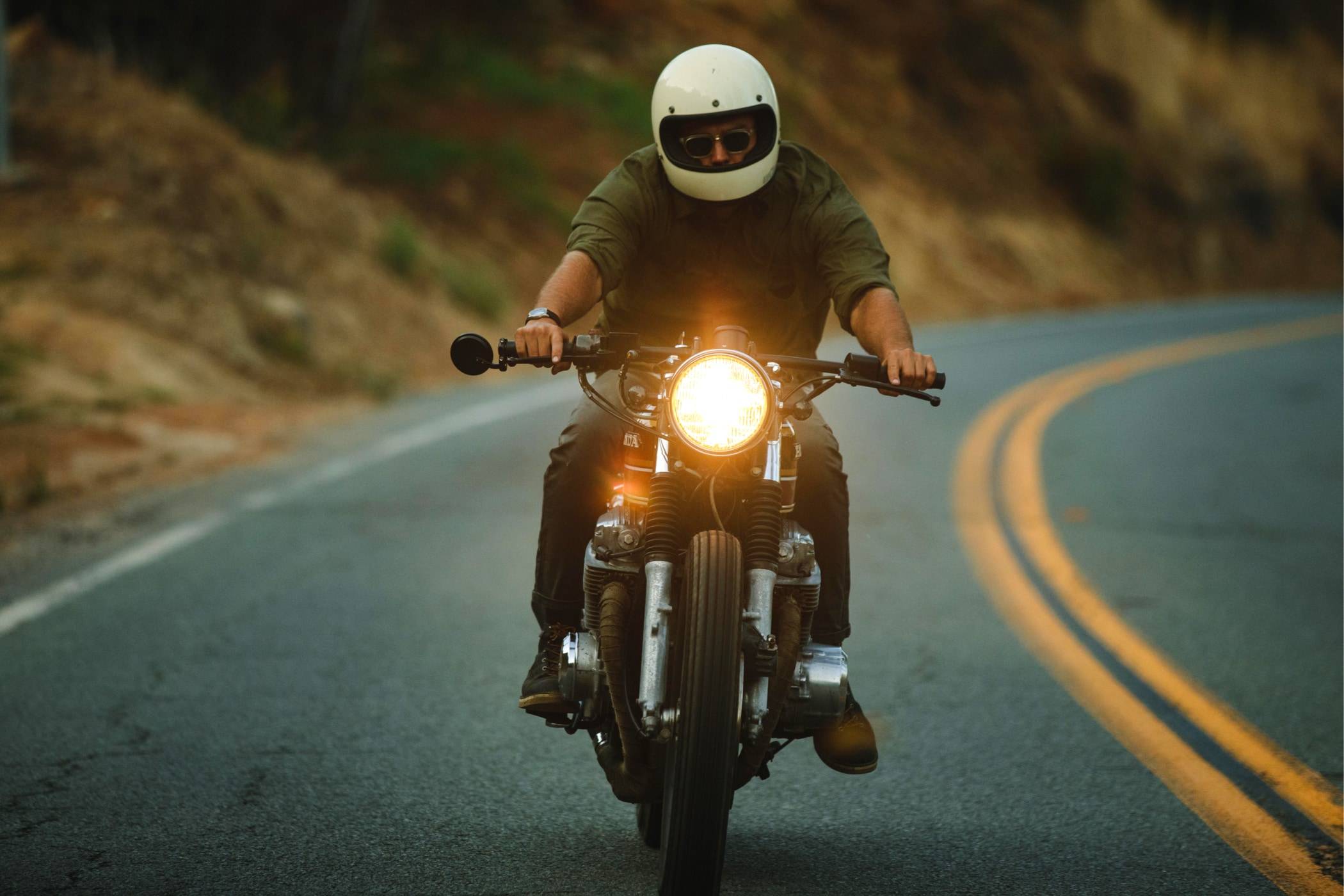 ---
---
The Perfect Outdoor Watch
Whether you're planning your own motorcycle trip, or just looking for a timeless and well-built watch you can trust around the water, Vaer has what you're looking for.
---
Due to batch assembly and demand, most watches ship in 7 days.
Full Refund within 30 Days
We think you'll love this watch. If not, we make it easy to exchange.
All Vaer watches are sold with a 24 month guaranteed warranty.
---