---
OUR 2ND GENERATION DIVE WATCH
The Best Diver in its Class
is Now Even Better

First launched in 2020, the Vaer Dive Watch collection has quickly become an integral part of our brand. Now, after hundreds of positive reviews, dozens of press articles, and thousands of hours of testing in extreme outdoor conditions, the updated v2 version of our Dive series is here. ---
Best-in-class features and finishing
Our community of customers is incredibly research-oriented (evidenced by consistently in-depth product reviews). This expectation for quality, and understanding of complex specifications has helped ensure our dive watches offer the best available in the sub-$1000 category - from thin, regulated and highly decorated movements and X1-grade lume, to anti-reflective double domed sapphire glass and individually tested 20ATM cases, every aspect of the Vaer Dive watch is built to with real-world performance in mind.
Can an outdoor tool watch be beautiful?
The durability, accuracy and waterproof warranty of our dive watches are the foundational promise of the collection - to keep time in all conditions. Beyond that goal, our aim is to offer a watch that truly shines from an aesthetic perspective. Building on the progress of the first dive release, the 2nd generation model is the penultimate vision for our modern dive watch - timeless, tasteful and unquestionably sophisticated.
Built to outshine watches 2-3x the price point
One of the reasons we started Vaer was because we couldn't afford the watches we were most interested in purchasing. In the traditional watch industry, a Diver with refined aesthetics, capable specs, and an appealing brand story typically starts around the $4,000 price point. Our goal was to offer a more affordable alternative, while still balancing the craftsmanship and source origin requirements that refined buyers associate with a luxury timepiece.
---
---
---
---
Timeless Watches for the Everyday Ocean-Dweller
While our D5 and D7 divers have always been popular with the collector community, our core mission for the line has been to provide a "one-watch solution" for those looking to balance performance and aesthetics both in and out of the water.
Our divers are designed for the very limits of real-world depth exposure.
Divers feature a scratch-resistant double domed crystal to protect the dial from damage and impact.

Our D4 & D5 Divers are assembled and tested in America. Our D7 Divers are Swiss Made.
---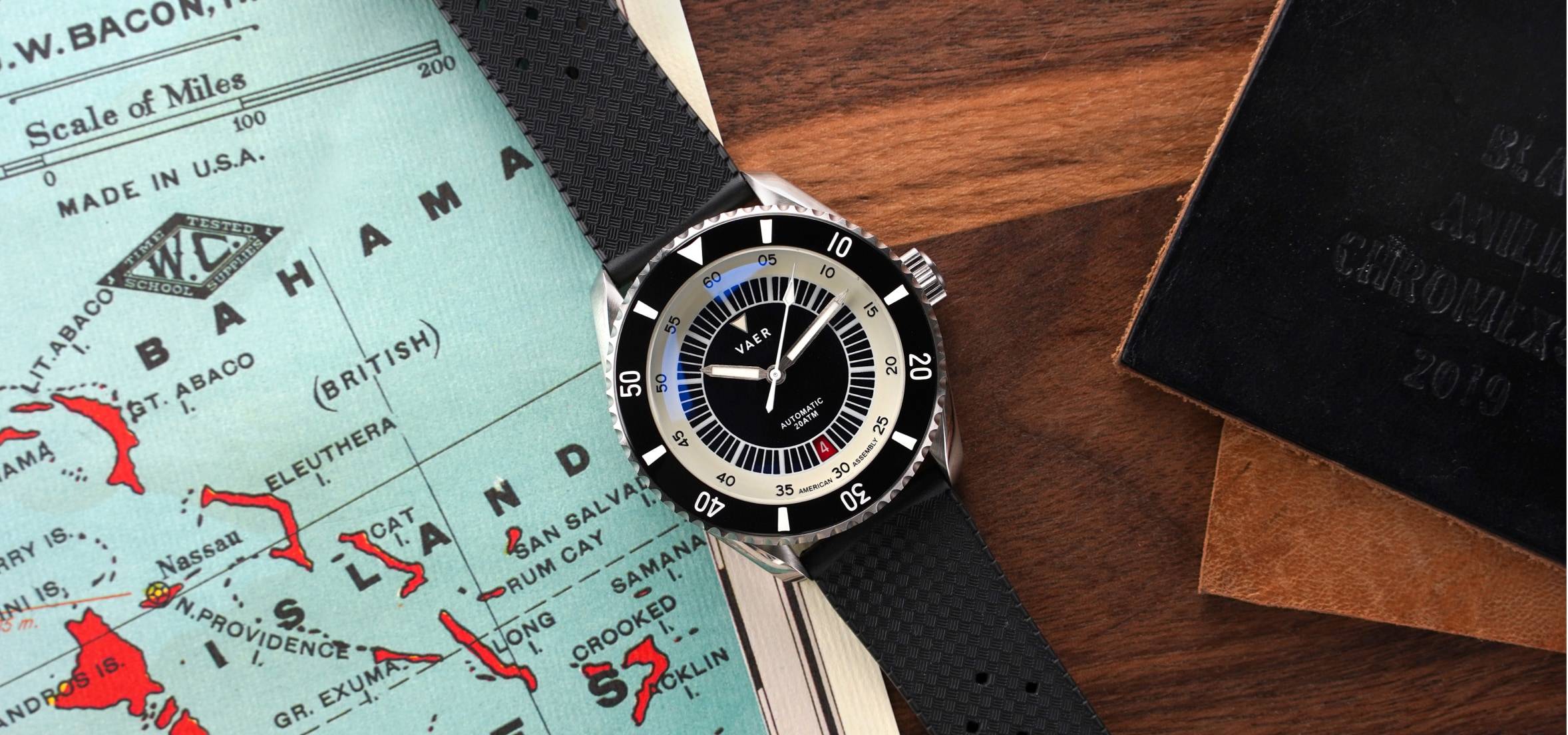 Starting at $499
Free Shipping & Easy Returns

We believe the best products are those that you can count on for years of everyday wear - from office, to ocean, to overseas travel. While luxury items have their time and place, we've built our Dive Collection for those who want a beautiful, well-built watch that they never have to worry about.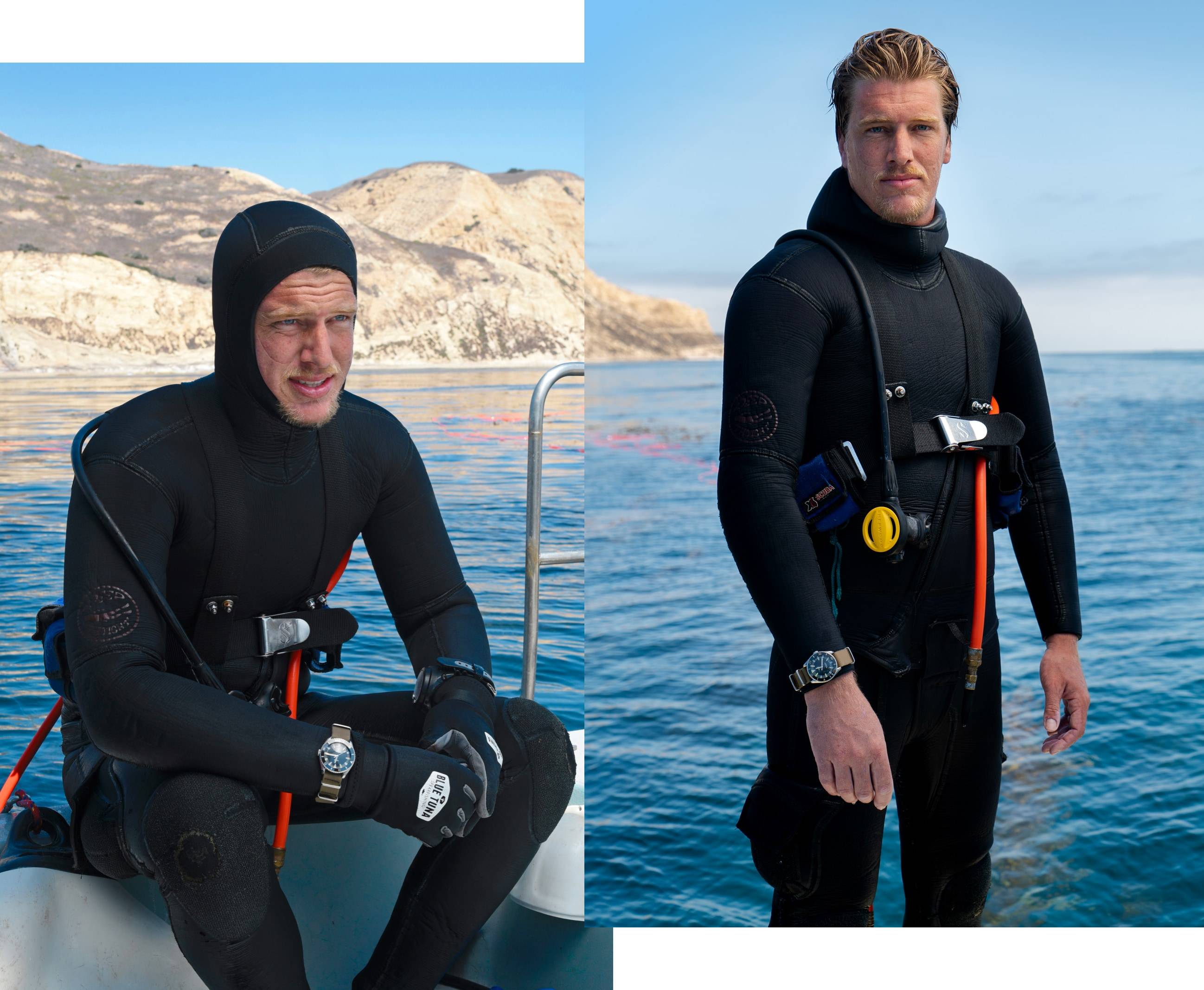 ---
---
The Perfect Outdoor Watch
Whether you're planning your own diving expedition, or just looking for a timeless and well-built watch you can trust around the water, Vaer has what you're looking for.
---